A BINGO REDEFINED
A BINGO JINGO!
Hello Dear Esteemed Steemians! I am most certain that so many persons would have heard of the word
#BINGO
from
#STEEMCHURCH
initiated by our laudable founder
@sirknight
.
Many persons have been designing so many fabulous designs and flyers for #BINGO and you are also invited to join in making some awareness to all steemians by designs, by any means of reaching out to them to join in the initiative.
Questions such ask What is #BINGO
Here is a brief history of #BINGO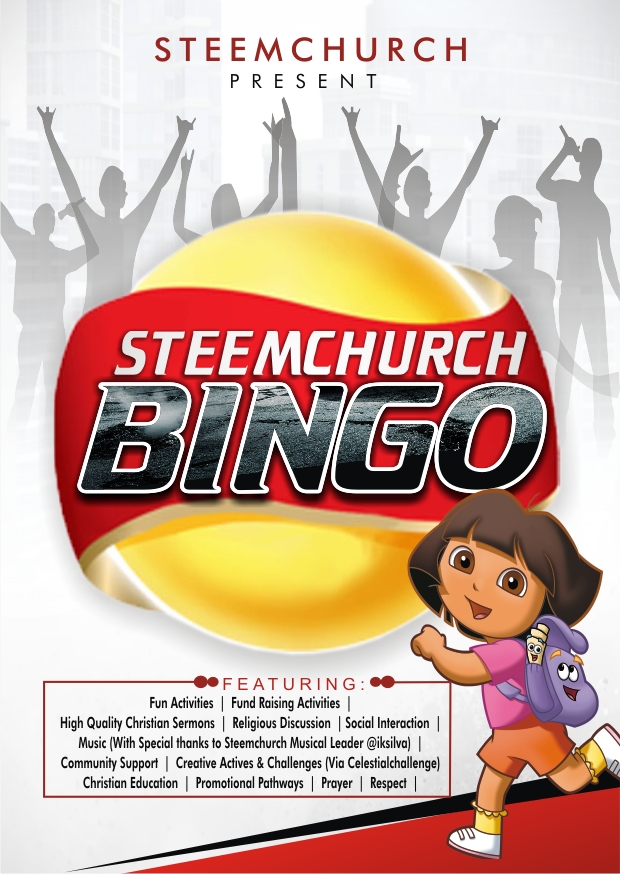 Bingo is a Game of chances, it is played by 2 or more players in which each player matches numbers printed in different arrangements on 5×5 cards with the numbers the game host draws at random, marking the selected numbers with tiles.
if a player finds the selected numbers are arranged on their card in a row, they call out the "Bingo!" to alert the other players to a winning card, which prompts the game host to examine the card for verification of the win.
Thanks to @abiye for a comprehensive history of #BINGO
Click here
Hurry!!! ComeJoin the#BINGO vibe @STEEMCHURCH. CREATE AN AWARENESS TILL ALL STEEMIANS GET INTERESTED.