The Children's day party for the Trinitarian Orphanage sponsored by the SAOF and the Steemchurch was a success.
The event which started 12:00pm GMT+1 lasted for 5 hours.
The orphanage has 30 lovely children and managed by 2 Reverend sisters with the assistance of several workers
The master of ceremony MC Israel hosted the visit.
He led the opening prayers and talked to the Children about chasing their dreams and not allowing circumstances determine their future.
Opening Prayer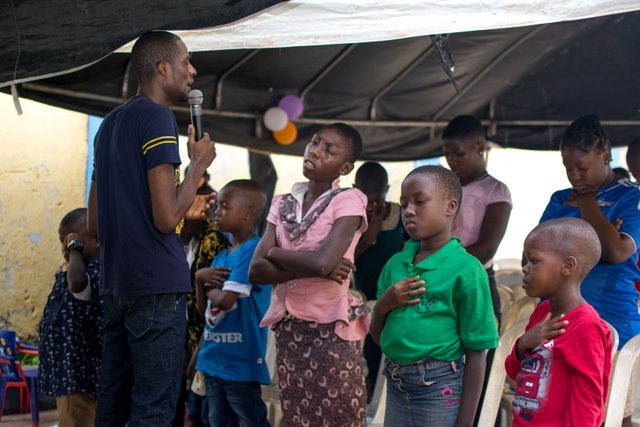 Speaking To The Children
They were told God is the Father Of The Fatherless and their protector who will always provide for their needs.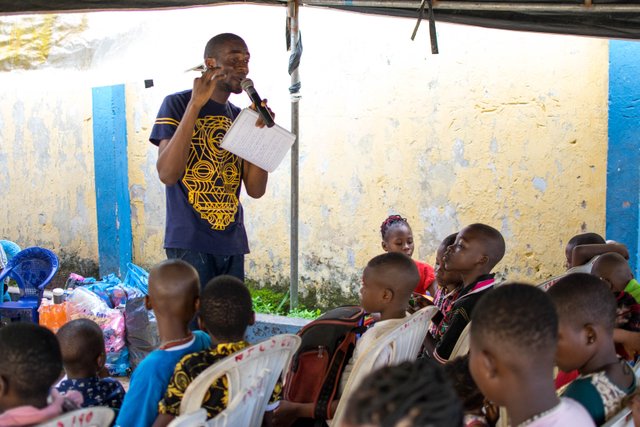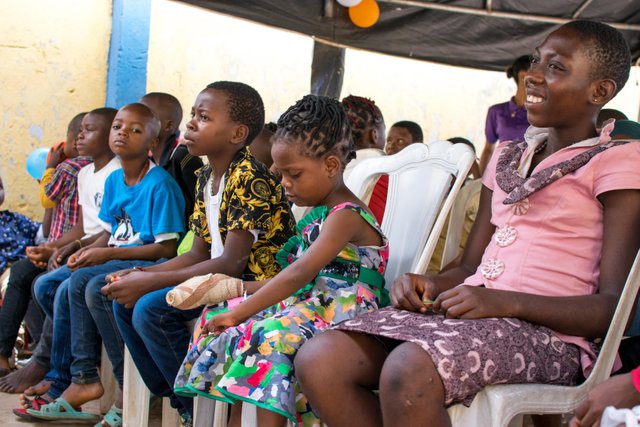 ---
Photographs of some of the beautiful kids.
---
Meet Peter
He is smart and always smiling.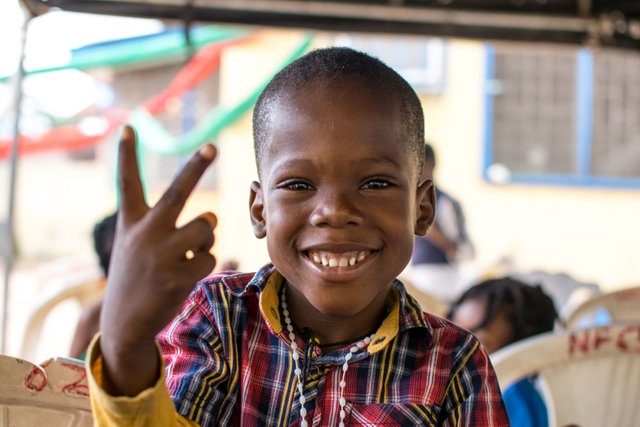 ---
Meet Mary
Her eyes are so Innocent,she is a melanin queen.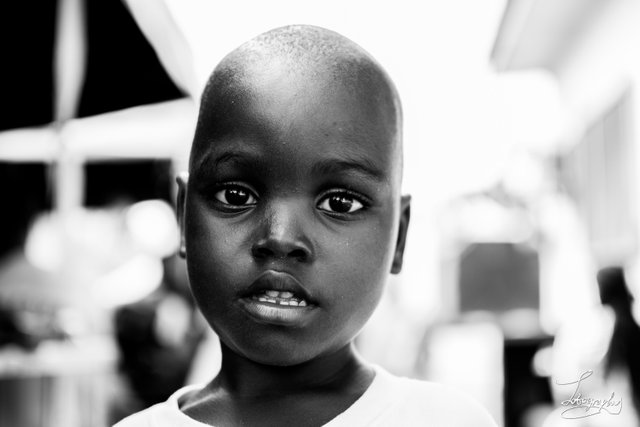 ---
Meet Joy
Joy,Say Cheese!!!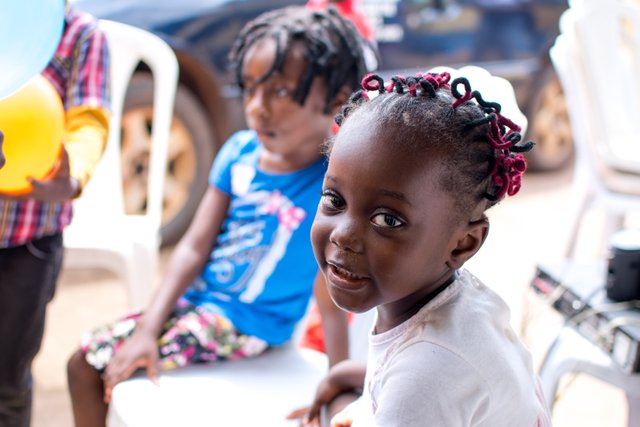 ---
Hello Rachel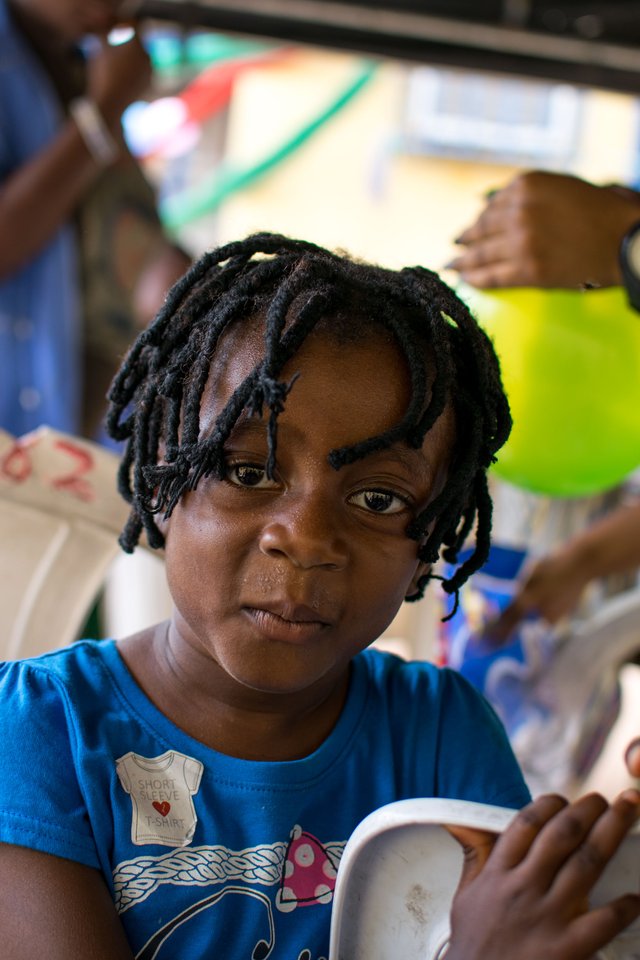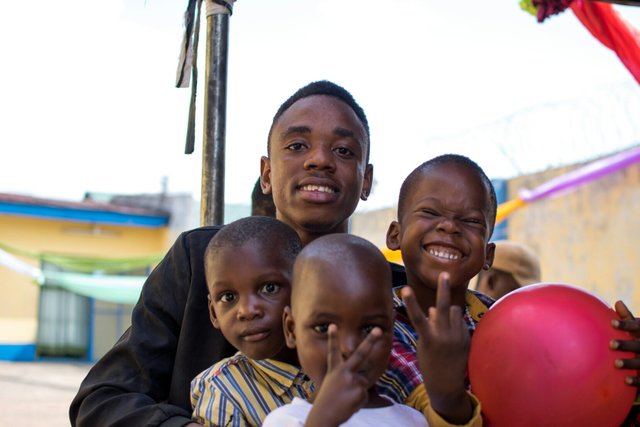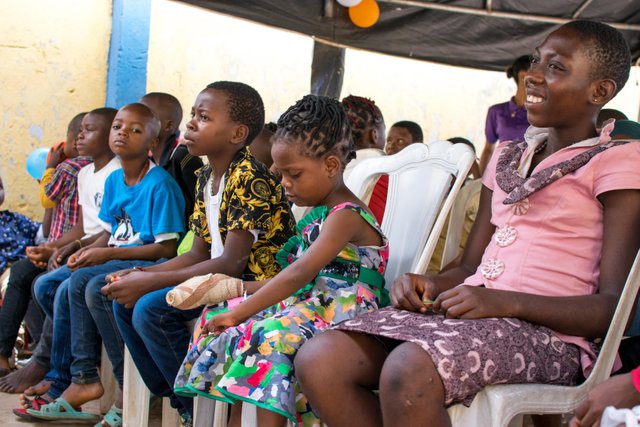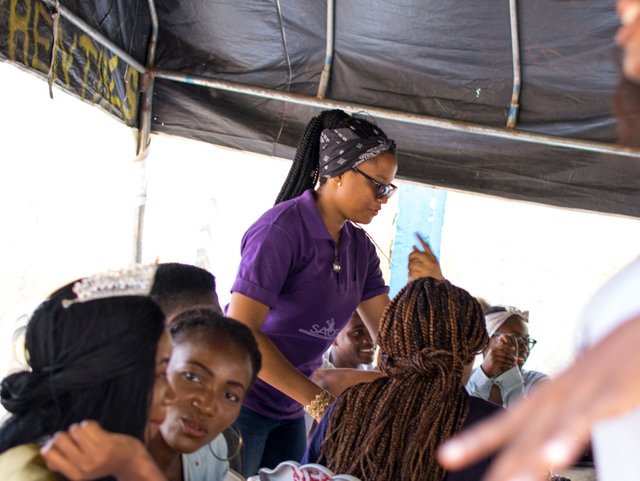 The Food Eating Competition
MC Israel stating the rules of the competition;
First child to finish his/her plate of rice get a prize.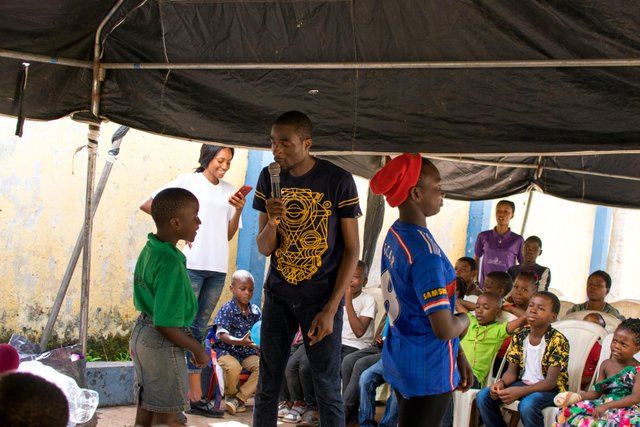 ---
Get Ready
Four participants were each served a plate of jollof rice.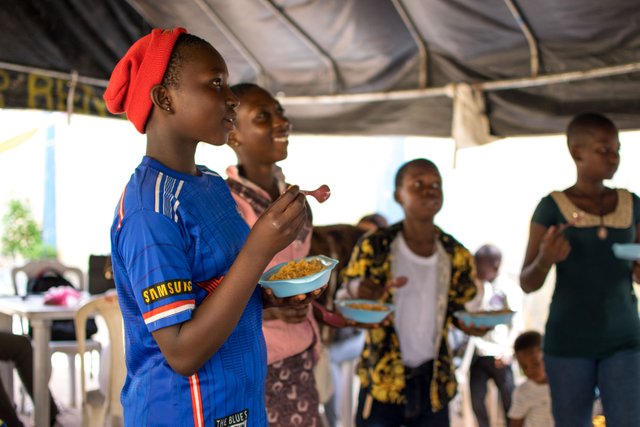 ---
Go!!!
The eating competition began.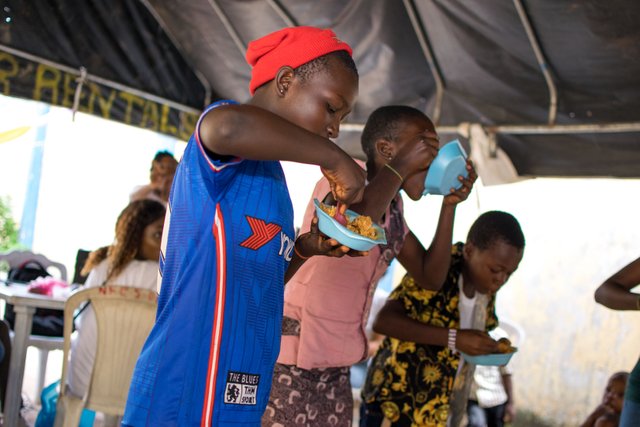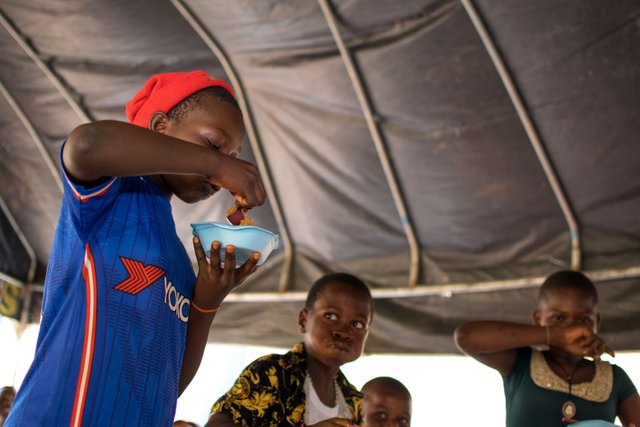 The Dancing Competition
Daisy was in charge of this competiton, the participants had to dance with a plastic plate on their heads.
If you plate falls, you are out.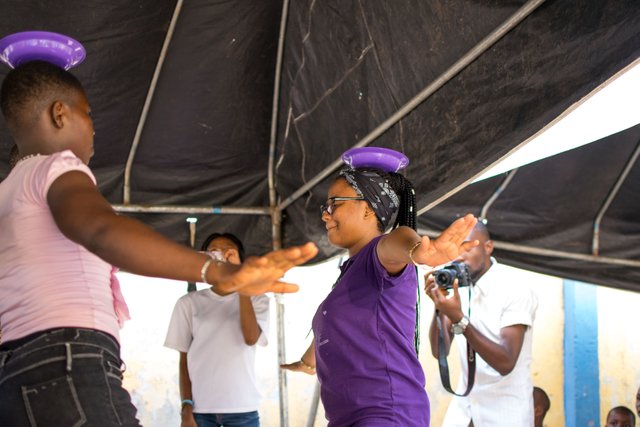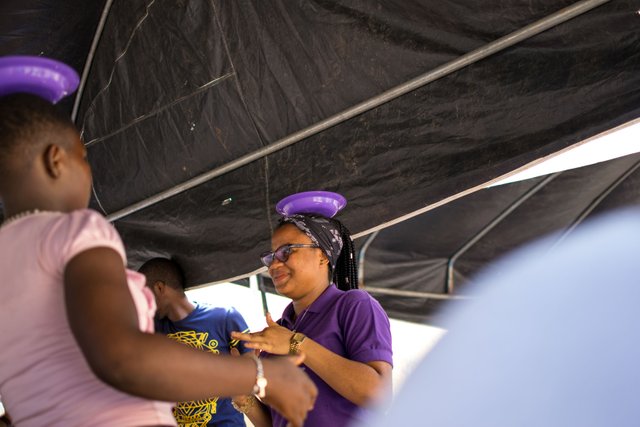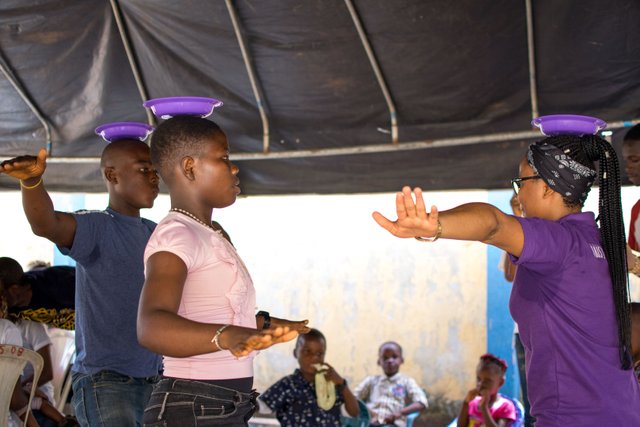 The dancing competition has two winners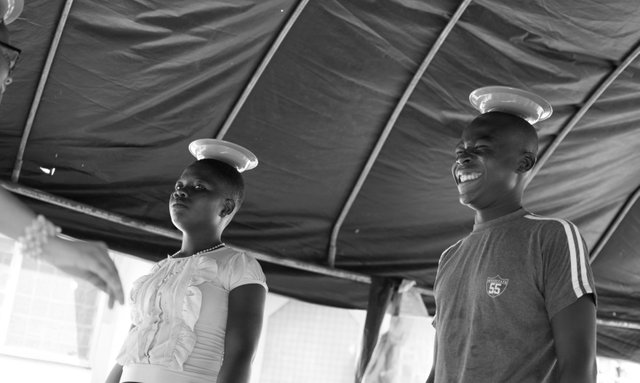 It's party time 🎊
SAOF members danced with the kids while the DJ. Played trending Nigerian songs.
It was fun.
Tuesday May 28th Was The Best Day Of The Month.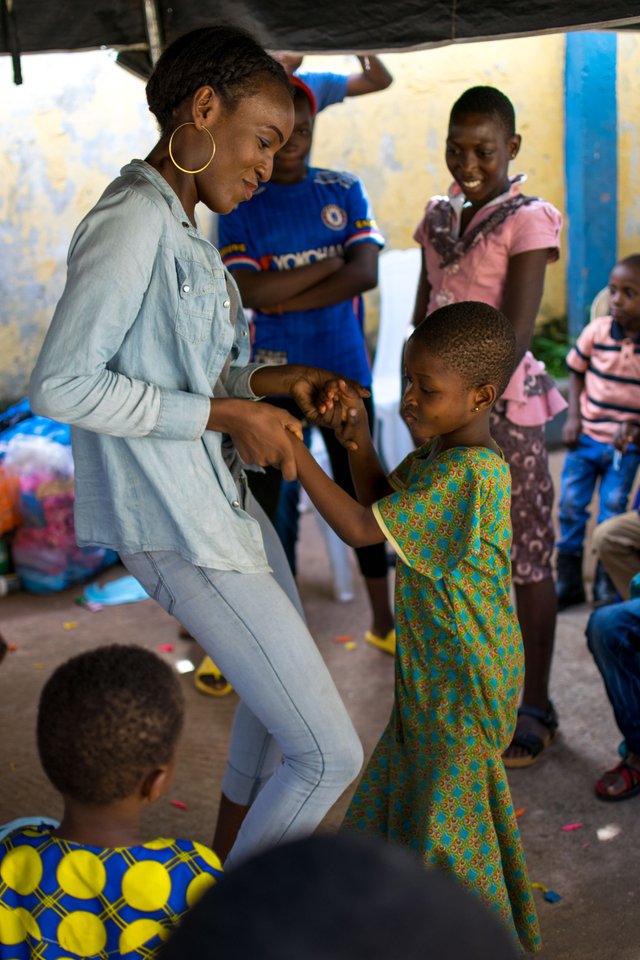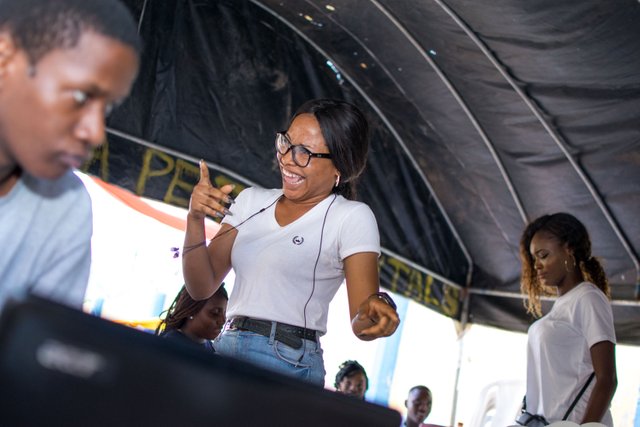 It was finally time to share the Food, drinks and gifts.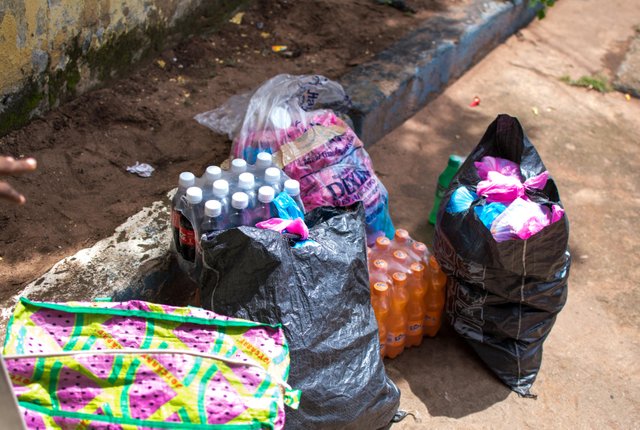 Druids Personally Sharing The Gifts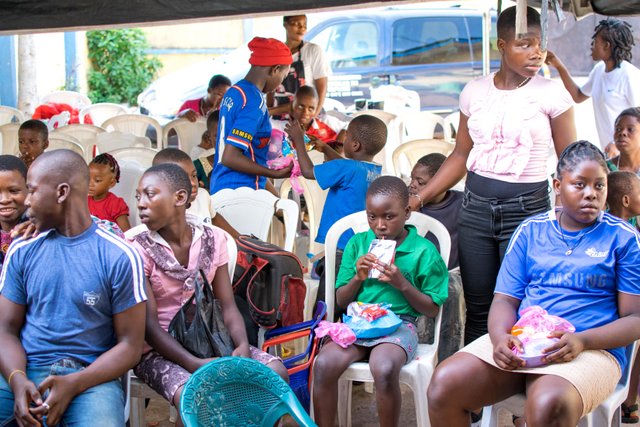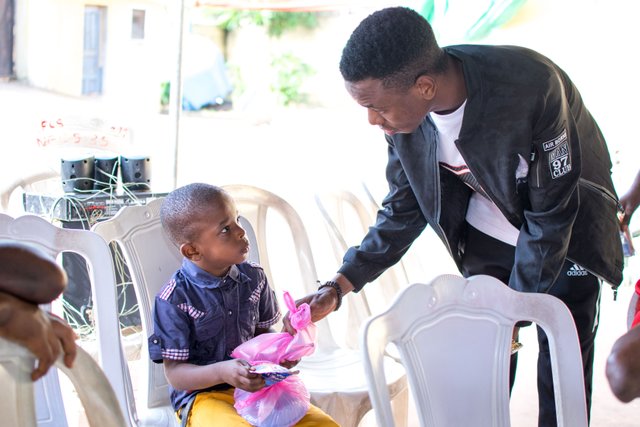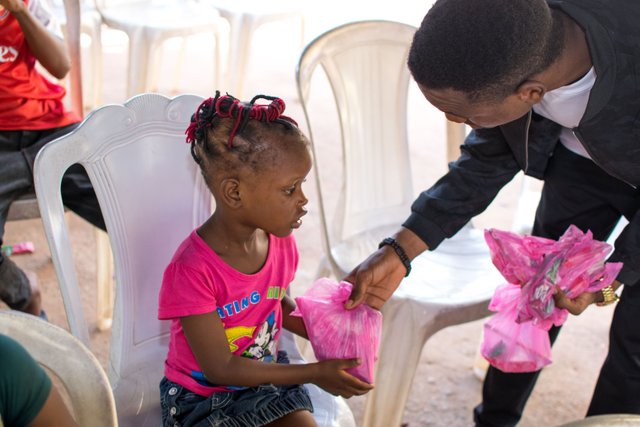 Close Of Ceremony-Time For Photographs
The Children, SAOF members and Reverend Sister Theresa.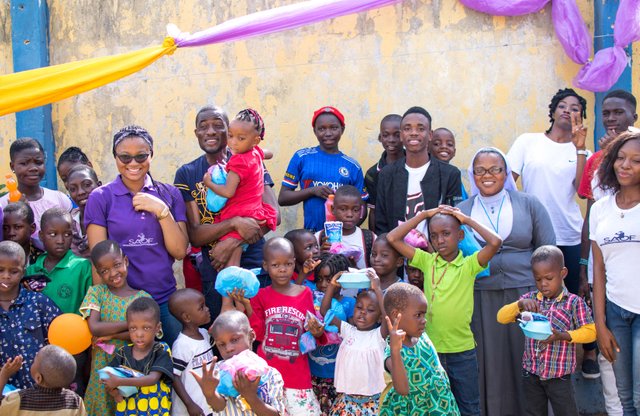 Apostle Jaff8 came as a representative of the Steemchurch To support the event.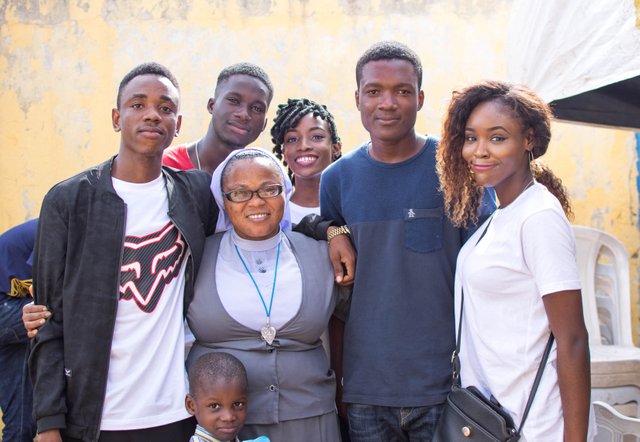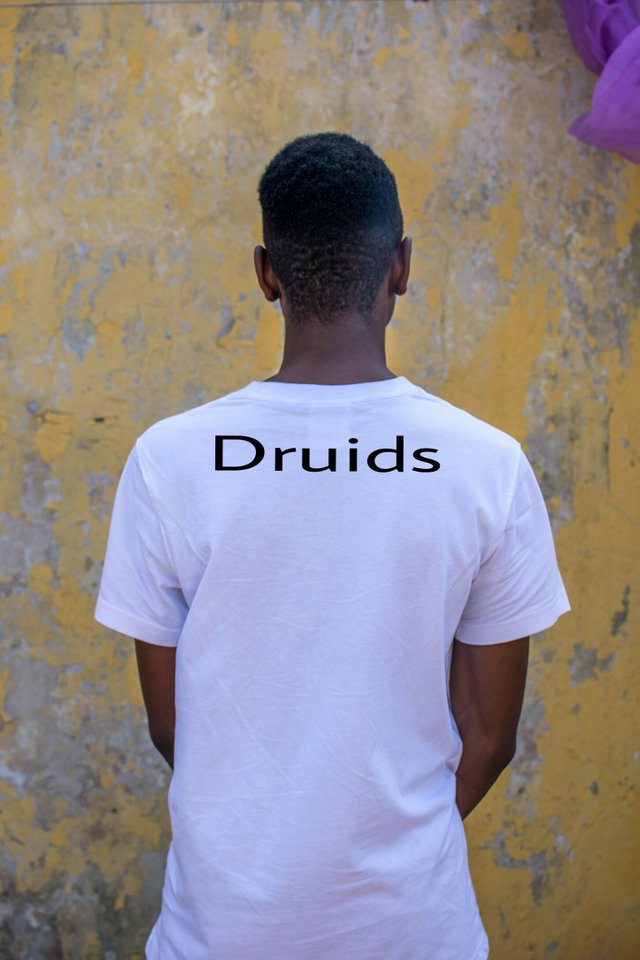 ---
Members Of The Steemit Community
Left-Right
@jaff8, @omonosa and @druids.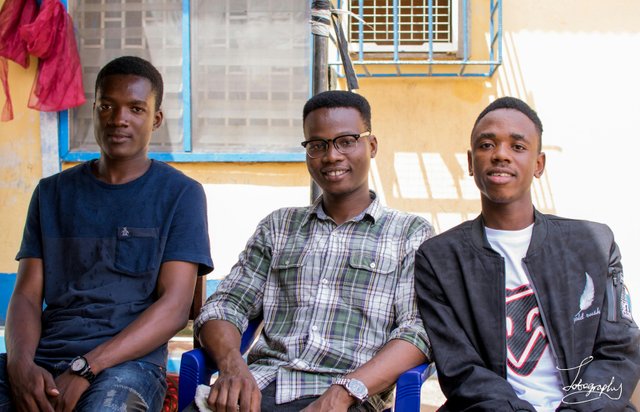 Thanks for the support guys.

Behind the camera @sahrodion,Thanks for taking your time to cover this event. The pictures are beautiful.
You do your job with so much finesse, i'm glad i reached out to you.
My appreciation wouldn't be complete without thanking my steemchurch Family and @sirknight.
@sirknight,you have been a tremendous support, Thank you very much.
I and the Children Thank You.
I Love You All, I Am Very Grateful For The Donations and Support. You all made this event successful.
How Many People Can you Help?

No matter how old you are, you can do a lot to help the people around you.
No matter how little your action may seem, small ways of helping really add up.
Do Something good today!!!