The victorious family-1 timothy 3:1-12
A very good morning to you all my fellow steemains, the next topic at hand is the victorious family stay blessed as you read.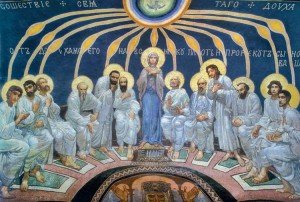 Image source
A Victor has gone through a battle or fight, and emerged victorious. A family, a God-ordained unit, is a crucial thing people take with levity. When marriage fails, heaven is out of reach. Making heaven is in the hand of your spouse. To have victorious families, we must:
1]love each other sacrificially-Ephesians 5:25.
Showing love is beyond mere words,be ready to help each other when in need of support.
2] Respect your husband in the house- if every family in church is serving God truthfully, street crimes should be minimal. Respect means to be accountable to your spouse, so that your contribution is felt.
3] Learn to forgive each other so as not to hinder our prayers- 1timothy 3:7; Isaiah 49:24-25, 1Peter 3:7. Don't lose the consciousness of jesus coming. Forgive, even before your spouse, or anyone, offends you. As a woman, how do you take care, or respect your husband?
4] Be United in purposes- In building a house or project, there is need for unity. No single man can build a house without collaboration. God expects that from Christians. You must understand each other. You must prayerfully study each other. The success of one is the success of all in the family. Be United in training the children- proverbs 22:6.
5] Learn to understand moods and our tastes- We are all not angels. When not in a good mood, don't transfer aggression; learn to understand the temperament of your partner. Romans 12:18; 16:9.
You are responsible, and accountable for the grooming, and for what you do with, your family.
Thanks for reading, change begins with you and I.