CRY ON UNTIL YOU GET RESULT.
No doubt, every man has an instinct of how to get what he wants: the infant is in no way exempted. As we know, at infancy stage what a child majorly needs is care and his or her basic needs (food in particular) from the care-giver, which often times, is the mother. And when the child gets hungry—that is to say, there is a need that must be met; he or she cries out!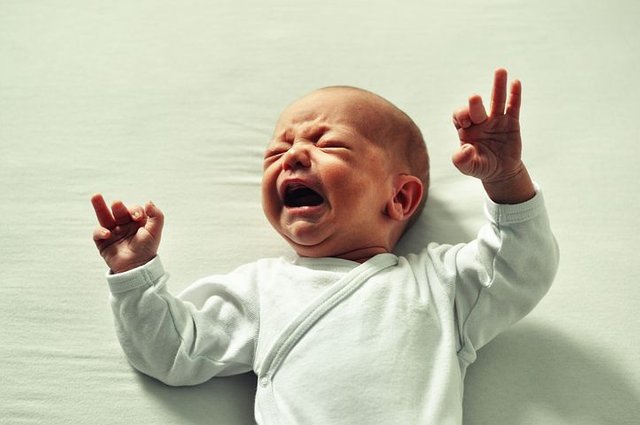 source
And as a matter of fact, we all know this bawling continues intermittently until his need is actually met.
Well, someone reading this out of impatience might be saying already in his or her heart, "Not now, I've had enough lectures about psychology". Such a person may not be far from a truth.
Yes, call it psychology, but it does not undermine the fact that most aspects of our lives are tied to it—the way our minds function and how we think.
Early this morning, I was reading a trusty book compared to no other—my bible. And interestingly, the part I was reading featured one of the wonderful stories in the history of humanity; the story of a certain blind man. Most of us might be familiar this narrative.
From the story, one will be made to always see the need to CRY ON until something happens. Note, the cry in this context, as it were, is not to whimper vehemently over our problems or challenges without faith.
The blind man with a resolved mind positioned himself well enough to get what I had ever-longed for…
It was on particularly day, he sensed the raving and ranting in the air, where he was and curiosity ran through his veins. "What could possibly be going on" he asked. "It's Jesus—he is passing by" someone concerned said to him. At the recognition of this, the blind man cried out for Jesus.
(This must be a remarkable day! He must have said in his mind)
"Shut up" some hefty and over-proactive "protocol officers" yelled at him for crying out, "don't you know you're trying to cause a scene here?" Instead, the blind man with the desire to get his life changed intensified his 'call and seek-out' efforts. In other word, he cried on till he got result.
We all know the rest of the story, and if it happens that you don't know, feel free to check out (Luke 18:35-43). Of course, he received his sight. Glory!
Afterthought:
There is a wise saying, that we die the very day we become silent about things that matters to us. The blind understood this and could not do otherwise.
Each time you try to lunch out on a "call and seek-out" mission to get your life transformed or changed in a fantastic order, some person raise up their "ugly" heads of opposition. But you must never allow them!
And importantly, with God all things are possible.
Love you.
God loves you more!
Thanks for reading.
NB: this piece is more or less a repost of a write-up I had one time shared on FB.