We are introduced to the breaking process prior to our conversion when the Holy Spirit begins His work of convicting us of sin. He must get us to the place where we are willing to confess we are lost without Him.
We fight every step of the way, but He continues to wrestle with us until, our pride is shattered, our boasting tongue is silenced and all resistance gone. Lying at the foot of the Cross, we finally whisper, "Lord Jesus save me".
The shrew has been tamed, the sinner has been mastered, the colt has been broken. Yes, the colt has been broken.
By nature, the colt is a wild, lawless creature. At the merest suggestion of a bridle it a saddle, it will rear, bolt, leap and kick. It may be a beautiful, well-proportioned animal, but it is as long as it is unbelievable, it is useless as far as service is concerned.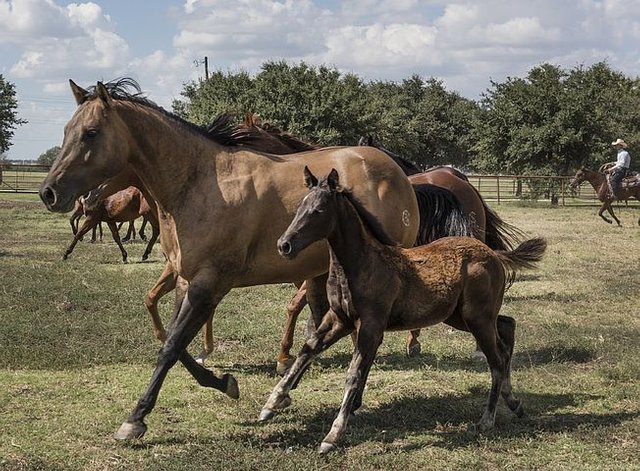 Source
But then comes the painful, prolonged process of bending the colt's will so that it will submit to the harness. Once the colt's will has been conquered by a higher will, the animal find the reasons for its existence.
In this connection, it is good for us to remember that the Lord Jesus was a Carpenter in Nazareth, and as such He may have made wooden yokes. Someone has beautifully suggested that, if there had been a sign over the door of His shop, it is probably would have read, " My yokes fit well".
But, the point for us is that our divine Lord is still a yoke maker.
He says: "Take my yoke upon you and learn from me; for I am gentle and lowly in heart and you will find rest for your souls. For my yoke is easy and my burden is light."
Matthew 11:29-30.
KJV
However, yokes are only for those who are broken and submissive. Our wills must be subdued and yielded before we can learn of Him. He was gentle and lowly in heart.
We must become like Him, and only in so doing will we find rest for our hearts.