Today I want to base this message on the text of Isaiah 40: 28-31, it is a great promise from our God in the moments when we feel tired, discouraged, he promises that he will make us rest.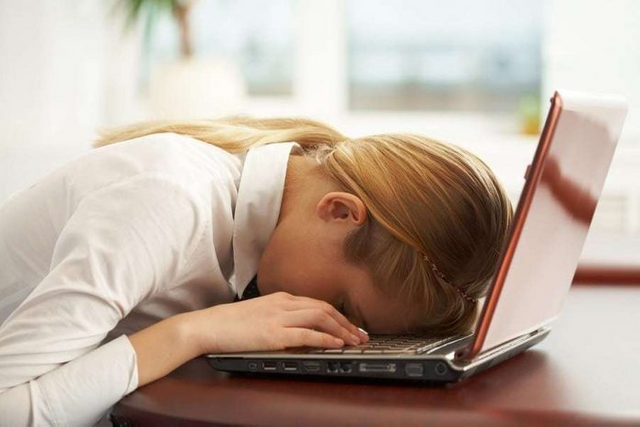 Source
Isaiah 40:
28.- Have you not known, have you not heard that the eternal God is Jehovah, who created the ends of the earth? He does not faint, nor does he tire of fatigue, and his understanding is not achieved by anyone.
29.- He gives effort to the weary, and multiplies the forces to which he has none.
30.- Boys get tired and tired, young people falter and fall;
31.- But those who wait for Jehovah will have new strength; they will raise wings like eagles; they will run and not get tired; they will walk, and they will not tire.
Reina Valera 1960 (RVR1960)
Reina-Valera Version 1960 © Bible Societies in Latin America, 1960. Renewed © United Bible Societies, 1988.
---
---
There was a season in my life in which I was very anxious about everything, I wanted to control everything, that night I came to my room and my bones ached, it was so much fatigue that I had that pain was the maximum expression, my soul and my body complained, and in the midst of all that brokenness I managed to sleep, when I woke up I remembered that I had dreamed that God entered my room and said:
Daughter, why are you so tired if I am your father ...?
I began to wonder why we humans get tired,Why do we get tired spiritually, and there comes a time in our lives that we don't want to fight anymore?
then we get weak, when God promises that he will be there that he will give us strength, there are several points that make us reflect on Isaiah 40.
First God tells you that you are going to renew your strength when you put it in it. Sometimes we put our strength in the wrong place, which the Lord wants to tell us: if you put your hopes in a job, in a person or in a project before in God, you will end up tired, all these things for God is like nothing.What are you giving so much importance to in your life? Trust must be in what God tells you, in what God promises you will sustain yourself in the midst of difficulties.
If you are physically and spiritually tired, would it be good if I asked you who you gave more to the account? Who frustrated you, left you, or who did not meet your expectations?
Blessed are you when you place your trust in the eternal word of the Lord.
We know who God is but sometimes we forget very quickly, when we are struggling with illness with disappointment we think that God is not so great to save us. And we begin to put projects, businesses and people in the place that does not belong.
God has to be in the first place in all areas of your life: in your marriage, in your work, in everything, so that you can receive these new forces, God is calibrating your heart, if you are tired you need to put God in center.
God does not leave us, he will always be our shepherd, let us put all the burdens on him.
---
---