One of the areas in which I trained in my last years was in organizational coaching, I would like to share a little of this experience and implement it with each of the people who will obtain the membership of our church.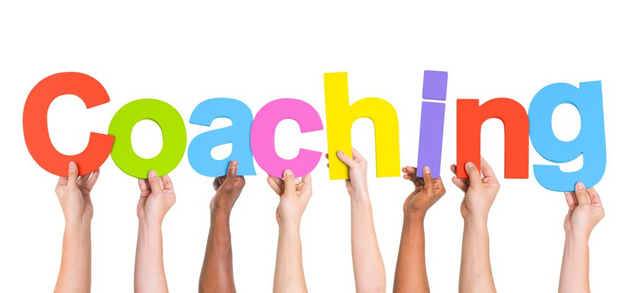 Source
Coaching is the process through which you can discover your strengths and develop your potential in the world of work and also helps in other areas of life. This learning becomes fundamental for executives and managers of companies and organizations, people with positions and responsibilities that require self-confidence. Thanks to executive coaching, managing and managing a team will be much easier and you will be able to achieve every goal you set for yourself.
If this discipline has given good results on a secular level, we can imagine what we can do if we connect it with the word of life and the example that Jesus left us.
All of us here have virtues, talents, we just need a guide to help them explore them, recognize them and implement them. When we are advanced in membership, it is necessary to start a Christian Executive Coaching stage, I am sure you will be surprised with the results.
Coaching is a cutting-edge managerial practice whose origin is
found in sports; The special link with sports psychology is based on some of its principles in maximizing the potential of each one of its members, establishing and achieving common goals and turning each person into a magnificent team player.
I have always been struck by the way God uses me to complement the theoretical and logical knowledge with his word so that they can merge and fulfill a purpose.
Executive coaching works on vital aspects for the management and direction of an organization such as, among many others:
Leadership and decision making
Team management
Effective communication with different stakeholders or stakeholders
Internal motivation
Optimization of results
The mother of the multitudes has the task of giving birth to men and women who have divine identity, who are convinced that within them they have all the potential so that their passage through this land is a blessing.
We are at a point that neither distances are obstacles to achieve objectives and goals in teams, we can prepare talks via whatsapp or some other group media to impart knowledge on this subject in a personalized way. Through coaching, we can develop our full potential, strengthening our skills and correcting those points where an improvement is required.
Coaching and Transformational Spirituality:
A Focus for Change
Christian coaching is gradually achieving a significant space between the world of global coaching.
Coaching has 4 elements that define it:
It is a conversation, it is not a monologue or a preaching; you talk, you listen, you make the other talk.

It is built as it develops, it does not have invariable and closed road maps.

It is continued: it is not a session, nor sporadic meetings.

Has an intention, an objective: for example, lose weight, or control anger, or discern the vocation...
COACHING IN THE BIBLE
Example: The case of the paralytic of John 5: 6 "Do you want to be healthy ...?". "Get up…". Jesus, presents the offer, but the patient had to make decisions and actions. Refocus, make a decision, which led to action and action to results.
So also in the case of the blind man of Mark 8: 22-25.
"Some people find it hard to listen to God, others find it difficult to establish the plan of action, and others find it hard to reinforce, persevere, repeat ...". That's what the coach is for.
The 5 tools of coaching
The 5 great tools of coaching are these:
1- Listen
2- Ask
3- Set goals
4- Provide Feedback
5- Provide Reinforcement and Follow-up
We are aware that this discipline does not replace any of the ministry of the church, it only comes as a complementary tool to train leaders.
I ask:
Do you have any idea what God's plans are for you?
Would you like your Purpose of life, your dreams, your goals, to be aligned with the Plans of God?
Would you like to work for living from the COHERENCE OF LIFE where to take as a point of reference the Christian values?
My task is to accompany people in their Processes of Conscious Search of God, on the path of RETURNING HOME. My function is NOT to tell you how things are, but to accompany you and facilitate the way to a greater awareness and knowledge, first of you, and that from there you can reorder your priorities and values to live from a greater coherence. The purpose is to help your life have a greater and fuller meaning, living according to your Purpose of Life, and what God expects from you, impact the world and conquer nations.
Coaching will help us to know ourselves better and to know how others see us. It will be a kind of introspection that will favor the improvement of any aspect.
---
---