ALWAYS WILL HAVE MERCY
Psalm 23: 6: "Surely good and mercy shall follow me all the days of my life, and I will dwell in the house of the LORD for long days."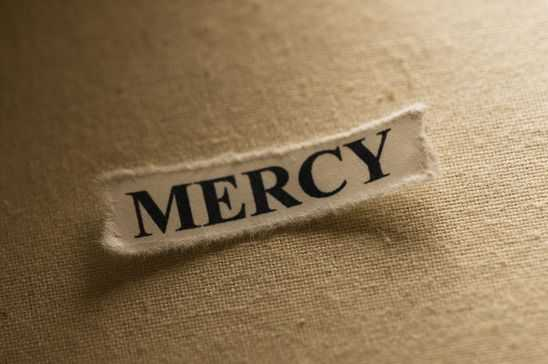 Source
David, writer of the Psalms, liked to place his faith in a safe place, and although he was a man who made many mistakes, he placed his faith in the mercy of God, he was clear that God was not a God of judgment, but of God. mercy and forgiveness.
Psalm 32: 10: "Many pains will be for the wicked; But to him who waits in the Lord, mercy surrounds him. "
David, trusted in the mercy of God forever and ever. So, when our faith is founded on what God is and we know that He is infinitely merciful, when we sin or fail we can pray to Him with tranquility, because our faith is not placed in what we are, but in what He is. The personality and character of God are mercy, and when we understand this, we have a foundation for our faith, and although we know that we do not deserve anything, we come before Him recognizing that He is a God slow to anger and great in mercy.
From now on, when we pray we have a foundation on which we can support our faith, and from there on develop or build it, and that foundation of our faith can be centered on the fact that He is merciful.
Daniel 9: 4-6,9-10,18: "And I prayed to Jehovah my God and I made confession saying: Now, Lord, great God, worthy to be feared, who keep the covenant and mercy with those who love you and keep your commandments; we have sinned, we have committed iniquity, we have done wickedly, and we have been rebellious, and we have departed from your commandments and from your ordinances. We have not obeyed your servants the prophets, who spoke in our name to our kings, our princes, our fathers and all the people of the earth. The Lord our God is to have mercy and to forgive, although we have rebelled against him. and we did not obey the voice of the LORD our God, to walk in his laws which he set before us through his servants the prophets. Bow down, O my God, your ear, and hear; open your eyes, and see our desolations, and the city upon which your name is called; because we do not raise our prayers before you trusting in our righteousness, but in your many mercies. "
When we pray to God let's do it believing that He is bigger than our problem. Daniel, he did not base his prayer on his righteousness, nor on what he did for God, but he recognized that the people had turned away from God, so he did not rely on them being the best, but that God was the better, perfect, merciful and good. Let us base our faith by praying, that God is good, and that we can get out of the situation that we may be going through, because if our faith is focused in this way, our miracle is at the door. Remember that one day it will be God's anger, but his mercy lasts all his life. Pray confidently in God's mercy! And even if the days go by and we do not see your answer, we keep persisting because surely our miracle will come.
---
---