Tu razón puede fallar, no te apoyes en ella. || Your reason may fail, don't rely on it.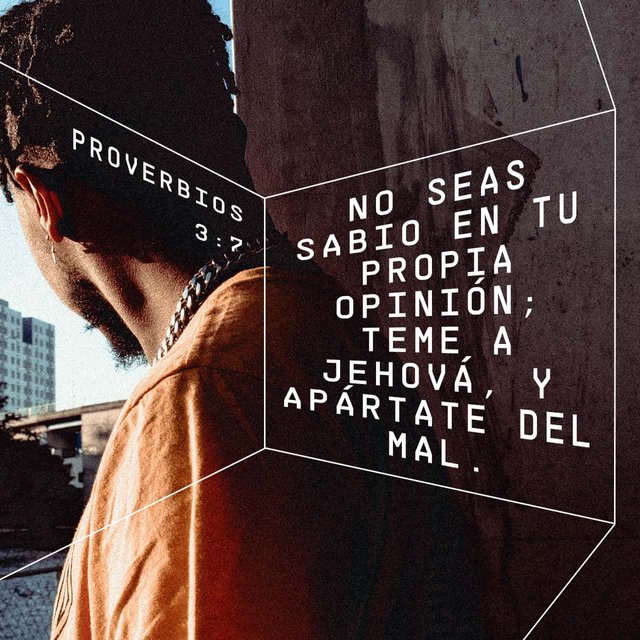 LINK
Todas las relaciones en las que deseamos que prosperen, si o si deben contener algún grado de confianza, de otro modo la relación no se puede sostener, una amistad no puede perdurar o un matrimonio no puede funcionar, sin confianza la relación NO puede fortalecerse.
Fíate de Jehová de todo tu corazón,
Y no te apoyes en tu propia prudencia.
Reconócelo en todos tus caminos,
Y él enderezará tus veredas.
Proverbios 3:5-6
La confianza en Dios va mucho mas allá que la confianza en una relación, podemos ver en el relato de la palabra de Dios los ingredientes principales de una relación, la manera que nos muestra la confianza en Dios es cuando nos fiamos de corazón y le reconocemos en absolutamente todos nuestros caminos, el Señor presente en nuestras obras, nuestros pensamientos y palabras, que seamos movidos por él y que su voluntad sea nuestro motor,, que nuestros pasos sean enderezados por él.
---
En algún momento creemos que nuestra percepción de las cosas es infalible, que la capacidad humana fuera de Dios aplicada a nuestras decisiones puede ser la mejor, pero si no estamos apoyados en Dios, se complica.
---
Quizás tomamos como ejemplo decisiones del pasado cuyo resultado ha sido exitoso, El señor siempre está dispuesto a obrar a nuestro favor, depende de nosotros que le demos ese lugar, tenemos certeza que de la mano de Dios hallaremos resultados de éxito, aún cuando para nosotros no es suficiente.
Si estas dudando, estás preocupado o confundido, no te aflijas, Esto nos sucede a todos en momentos, Aún si la decisión que tomaste ha sido totalmente errada o tomaste un camino equivocado, tómate un respiro y apóyate en el Señor, deja esa carga a él. comparte toda tu preocupación y aflicción a Dios, confía plenamente en él que él conoce la película de tu vida de manera completa, él te guiará en este proceso por el camino del bien donde estarás bajo su cuidado. ¿Lo crees?.
LINK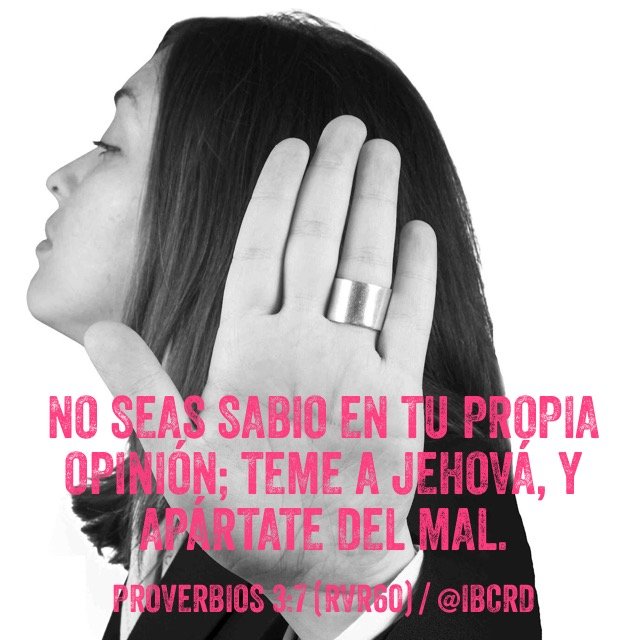 LINK
All relationships that we want to prosper in, yes or yes they must contain some degree of trust, otherwise the relationship cannot be sustained, a friendship cannot last or a marriage cannot work, without trust the relationship cannot strengthen.
Trust in the Lord with all your heart,
And do not rely on your own prudence.
Acknowledge him in all your ways,
And he will straighten your paths.
Proverbs 3:5-6
Trust in God goes much further than trust in a relationship, we can see in the story of the word of God the main ingredients of a relationship, the way that trust in God shows us is when we trust from the heart and we recognize him in absolutely all our ways, the Lord present in our works, our thoughts and words, may we be moved by him and may his will be our motor, may our steps be straightened by him.
---
At some point we believe that our perception of things is infallible, that human capacity apart from God applied to our decisions may be the best, but if we are not supported by God, it gets complicated.
---
Perhaps we take as an example decisions from the past whose result has been successful, The Lord is always willing to work in our favor, it is up to us to give him that place, we are certain that from the hand of God we will find successful results , even though for us it is not enough.
If you are doubting, worried or confused, don't worry, This happens to all of us at times, Even if the decision you made was totally wrong or you took a wrong path, take a breath and lean on the Lord , leave that burden to him. share all your concern and affliction to God, fully trust him that he knows the movie of your life in a complete way, he will guide you in this process along the path of good where you will be under his care. Do you think so?
---
---
Muchas Gracias por compartir esta lectura, deseo que el Espíritu Santo de Dios traiga revelación de su palabra a nuestras vidas.