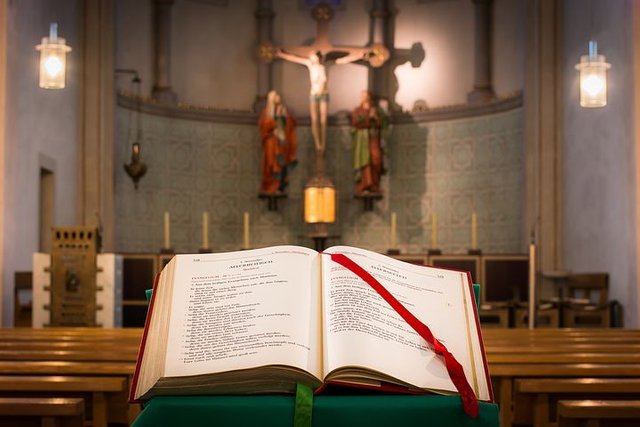 Source
First and foremost, We must always understand that Man is made up of three things, The Flesh, The Spirit man and The Driver (The Driver will either be Christ or the devil). Gospel is a Spiritual message and this message is not meant for only the wealthy. Gospel is meant for everyone. It comes to set man free from bondage. Any man serving the devil is a man living in bondage. Man might say he is free in the flesh (physical), but that same man might be living in bondage in the spiritual. We can be free both in physical and in the spiritual if we accept Christ as our Lord and Saviour in our lives, give our hearts fully to him and let his word become part of our daily lives because he is truly the son of God.
"But while he thought on these things, behold, the angel of the Lord appeared unto him in a dream, saying, Joseph, thou son of David, fear not to take unto thee Mary thy wife: for that which is conceived in her is of the Holy Ghost." Matthew 1:20 (KJV)
Source
Take for instance, the only reason why we humans are afraid of death is because we sin. Another problem of a man aside Sin is Spiritual illiteracy which is ignorance of the Word.
When we let the devil control us, he blocks our spiritual existence and we only think about the flesh, meaning we think of what we can achieve in the flesh e.g money, fornication, power etc. Every message of the flesh brings prosperity to the flesh and not the spirit man.
Gospel coming to recreate a man means gospel coming to change a man. As we may know, every man has Adamic qualities which could be arrogance, lies, etc but once we have accepted the Word and utilize it within us we are free indeed. Gospel as a recreation of man is conditional in one's choice or belief. We decide whether to serve God The Creator Through Christ in Spirit and Truth or to serve the Devil The Creation in Sin and in Flesh.
Like I mentioned earlier, the only way to avoid eternal condemnation is by accepting Christ. Our belief is what will determine if we will either make Heaven or Hell.
I hope all who read this will be affected in a positive way. Thanks for reading my post!