What will happen if a pastor hold a crusade in E & tagged it- THE EGYPTIAN YOU SEE TODAY YOU SHALL SEE THEM NO MORE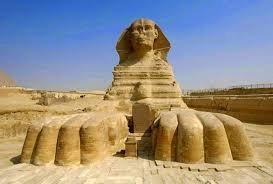 Hallelujah!!!
It's another wonderful Sunday, to God be the glory.
You will experience Pleasant Surprises ,in Jesus Mighty Name.
Mordecai was Remembered and Rewarded. Mephiboshet against all odds was equally Remembered and Honoured. Therefore as you Rise this Morning Lifting your eyes to Heaven in Prayer, The Lord shall Open His Book of Remembrance and you shall be Highly Favoured in Jesus Mighty Name.
Every gate locked against your progress shall be lifted this Morning.
You shall Fulfill your destiny ,in Jesus Mighty Name .
Have a wonderful worship, in His presence.
Good morning !