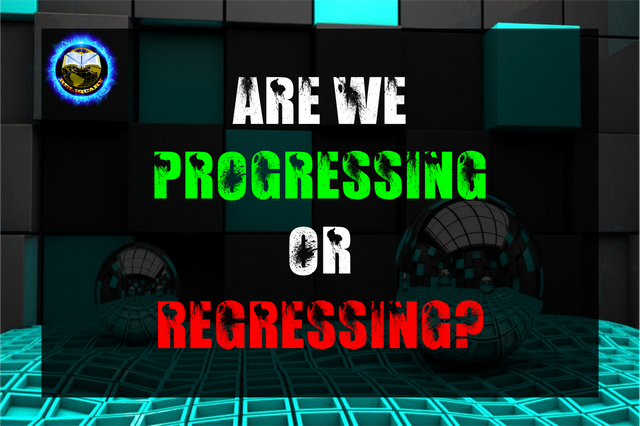 The earlier generations seriously lacked civilization but were highly contented, they go to the farm, labour, sow and reap the fruits of their labour, come back home and enjoy family time with interesting and motivating fairytales.
They lived long and most of them get to see their 4th and 5th generation before passing on to glory.
but what do we see around us in our present generation, people reaping what others sow and killing eachother out of greed, jealousy and envy, people wanting to have all the wealth there is in the world and still not satisfied, people fighting for endless power and sovereignty just to oppress and fight the weak instead of the other way round.
It seems more like the more civilized we get the less contented we are and these has been the major cause of crime and evil around the world today which begs the question ' ARE WE PROGRESSING OR REGRESSING? '
@marcelo182, @sirknight, @uyobong, @steemchurch.
ps: image designed by me.
Posted using Partiko Android