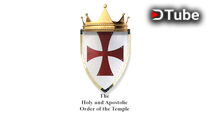 ---
Originally Published on May 28, 2011
On May 22nd, Lord RayEl said He would chastise the Christians in America. On May 23rd, He devastated the heart of the "Bible Belt" with tornadoes. This video explains why Lord RayEl chastised them. It also discusses the end of the church age and the beginning of the new priesthood.
---
Please post your comments in the replies section below.
May the blessings of our Lord shine upon you.
Bishop Corey DeFrancesco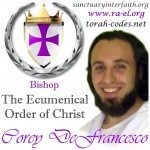 ---
Visit our online Congregations at:
https://www.facebook.com/groups/ICoLR/
https://vk.com/congregation_of_lord_rayel
Also check out:
http://ra-el.org/
https://armageddonbroadcastnetwork.tv/
https://sanctuaryinterfaith.org/
Donate to:
Lord RayEl: Ra-El.org/donations.html
P.C. Richard Ruff via PayPal: RRuff13@gmail.com
Sanctuary Interfaith via PayPal: SanctuaryInterfaithIsrael@gmail.com
---
▶️ DTube
▶️ IPFS