When You Feel Exhausted
Recently, I had a lot of struggles in my life. During that period, I felt exhausted both spiritually and physically. I didn't know what to do or think. My head kept spinning. At a point, I decided to go to God in prayers.
I went on my knees and prayed my heart out. I poured all my emotions to God, all my anger, and all my sad moments. Well, it looked as if He wasn't listening, but I refused to accept what my mind was trying to say.
So, I decided to worship Him for seven days without asking anything from Him because I needed Him to take control of my life and direct my steps. I just wanted the Holy Spirit to assure me that all will be well. I needed to hear that small still voice to speak to me. I was desperate for Him.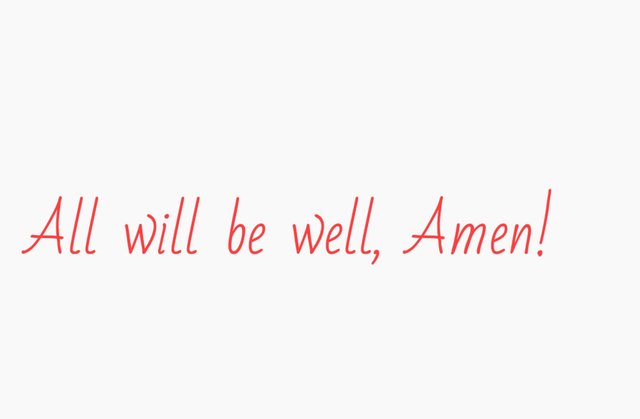 The truth is, life can be overwhelming. It can be exhausting and tiring, but one thing is certain, God will always be God. He will always be available to hear us when we call on Him.
Sometimes, it seems as if He is far away but the honest truth is that, He never left. We only refused to recognize His presence. The Bible says He will always be there whenever we need Him. And as far as I know, He can never go back on His word because Hid word is yea and amen.
Honestly, it is not very easy to stay towards the part of righteousness especially with all the struggles of this world, but I know there is a reward waiting for everyone who stayed true to God. At times, things can get ugly, things can go wrong, temptations may come your way, but staying focus on God makes things a lot easier.
I was in a dark place. I had the option of doing things that could go against the Bible principals but I decided to focus on God with the help of the Holy Spirit. I am not there yet, no doubt. I believe God will definitely settle my case because I know He will never fail me.
So, whenever you get exhausted, try to relax and go to God in prayer. Sometimes, it is not easy to stay focus and pray, but always remember that we can do all things through Christ. God has promised never to fail and I strongly believe He will come and save us, amen.
Thank you for reading!