Greetings and blessings my friends from Steemit.
Christ brings better benefits and responsibilities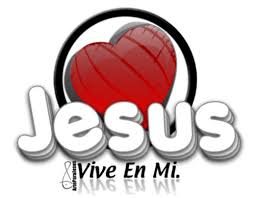 Source
Up to this point, the epistle has dealt mainly with issues of a doctrinal nature, but from now on our study will lead us to very practical aspects. We will begin then with the chapter that has often been called "the chapter of faith." And dear listener, we believe that this part of the Sacred Scriptures will be very interesting because most people do not believe that faith is a very practical subject. Of course, we anticipate that in our study we will all come to the conclusion that faith is an eminently practical subject and applicable to the most varied circumstances of life.
We want to look at this chapter from the point of view of faith, more specifically, considering what faith has achieved in the lives of men and women of all times, under all circumstances, from the very gates of the Garden of Eden to the current moment. This chapter illustrates this aspect for you and me, and these people are true witnesses who encourage us to live by faith.
It is not easy to convert the Christian life into a set of rules. One of the reasons why many people like to place themselves under the authority of the Sermon on the Mount or the Ten Commandments is that many people like the rules, the rules. It seems so simple and easy to obey rules. It is like following written instructions to move to a place where we have never been. This is what happens in life for many, who prefer to follow an ordered system of norms. But in this chapter we are going to find people who went through a completely different route. They lived by faith, and that is the way God wants us today to walk the paths of life.
In this chapter we will also see that disbelief is the worst sin one can commit. God has a remedy for every sin, except for the state of unbelief. This does not mean that there is an unforgivable sin. There is no act that one can commit today that God will not forgive tomorrow. But if you continue in a state of disbelief, God has absolutely no remedy for that condition.
The following work was taken from the Bible school after the teacher
the biblical references are from Reina Valera 1960.
www.steemchurch.net