Hi Steemians,

here are some chess tasks for you! They are intended for rather moderately strong players, e.g. for the ones who don´t make it in the top ranks of @schamangerbert ´s weekly Steemchess tournament!
While waiting for the next Saturday, try to find the solution as fast as possible (in Blitz games you also don´t have that much time 😊).

The first one should be the most easiest! Is there an immediate win for white?

Liebe Steemianer,

hier ein paar Schachaufgaben für Euch! Sie sind eher für nicht soo starke Spieler geeignet, z.B. für die, die in @schamangerbert ´s wöchentlichem Steemchess Turnier (link zum letzten hier) nicht vorn dabei sind.
Die Wartezeit bis zum nächsten Turnier könnt Ihr überbrücken, indem Ihr so schnell wie möglich die Lösung findet (in Blitzpartien habt Ihr auch nicht viel Zeit 😊)!
Die erste sollte am einfachsten sein. Gibt es hier einen sofortigen Gewinn für Weiß?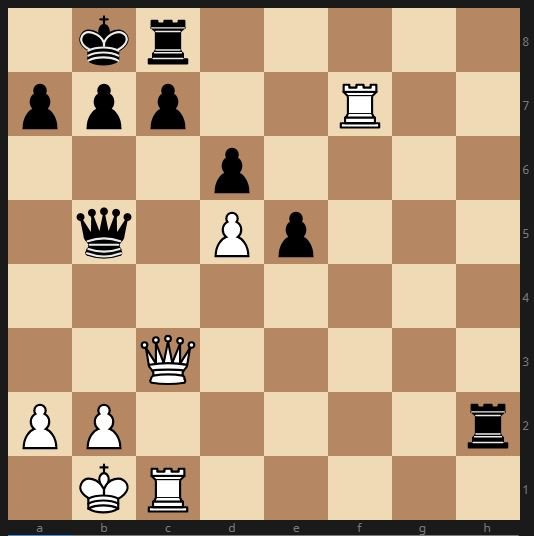 White to move / Weiß am Zug
---
---
The next one was actually a game between Anatoli Karpow and Viktor Kortschnoi at the chess worldchampionship 1978 and can teach us how strong the knights can be. With almost no time on the clock, Kortschnoi with white did a terrible blunder, so Karpov with the black pieces could now do...what?

Find a stunning way to win for black!

Diese Aufgabe stammt aus einem Spiel zwischen Anatoli Karpow und Viktor Kortschnoi bei der Schachweltmeisterschaft 1978 und zeigt uns, wie stark Springer sein können. In starker Zeitnot machte Kortschnoi (mit weiß) einen groben Patzer und so konnte Karpow (schwarz)...was?

Findet einen verblüffenden Gewinn für Schwarz!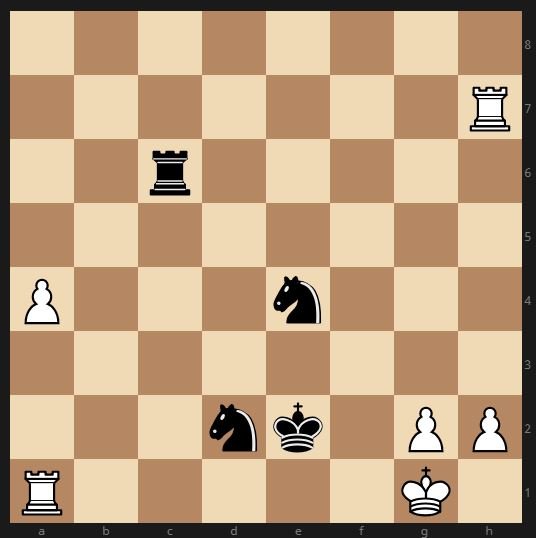 Black to move / Schwarz am Zug

---
---
The last puzzle for today also comes from a game of a worldchampion: Tigran Wartanowitsch Petrosian. But in this game he had played 1.Nxf7 and only won a quality (rook against knight).

Do you find a better play for white?

Die dritte und letzte Aufgabe für heute stammt ebenfalls aus einem Spiel eines Weltmeisters: Tigran Wartanowitsch Petrosjan, der sich allerdings hier mit der Gewinnung einer Qualität (also Turm gegen Springer) begnügte, indem er 1. Sxf7 spielte.

Findet Ihr eine bessere Spielweise für weiß?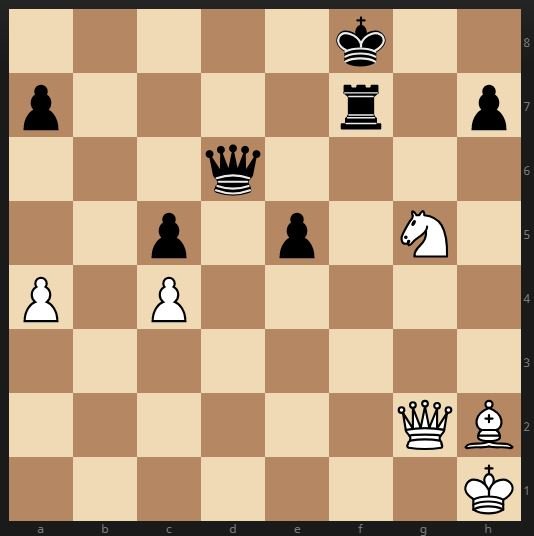 White to move / Weiß am Zug

---
---
Let me know your solutions in the comments.

Too easy for you? Tell me, if you want more tricky ones next time!

Gebt mir Eure Lösungen in den comments.

Zu leicht? Bitte lasst mich wissen, falls Ihr nächstes Mal schwierigere Aufgaben wollt!

All pictures made with the board editor of www.lichess.org.
Alle Bilder mit dem board editor von www.lichess.org gemacht.