SteemBloggers Post Recognition- 11-30-17

This is the daily recognition post recognizing members of the steemit community who uses the steembloggers tag in their post. You do not have to use #steembloggers just steembloggers. In order to have your post viewed for selection simply use the tag in the post you want considered for selection. Participation is slow right now so there will only be 2 post selected daily.
Using the steembloggers tag is also one the requirements needed in becoming one of the 100 Voting members there are 98 seats left
_________________________________________________________________
Leader Board
First, I would like to shout out @mitthradiumn for being at the top of the tag in the steembloggers category. Keep up the good work!
Being at the top of the tag is really a good thing and that's where most bloggers aim for when posting a blog.
Steembloggers will be releasing a blog pretty soon detailing how we will vote for a post, post requirements and giving the author time to correct those changes. Also, we will re-write poorly spelling and grammar error post splitting the payout with the original author and linking the newly formatted post back to the author.
This is an extra way we have decided to give back to the community and awarding serious bloggers.
So, to reiterate what was just said:
• A poorly written blog may not be rewarded for the instant upvote due to not reaching the requirement. However, it may be selected to be rewritten by steembloggers and earn an author/original author split. This happens by giving the original author a co- author split after writing the post. There will be a blog coming from steembloggers detailing the process.

This post is a must read for Steemians trying to improve their post game!
It is a simple how to post so it is easy to follow. Once you read this post you will be upgrading your own posts in no time. The post is called,
How to attach GIF to comment or a post.
by >
@mihail.tsvetkov
.
If you do not know how to add gif's to your post go check this one out right now and tighten up on your posting.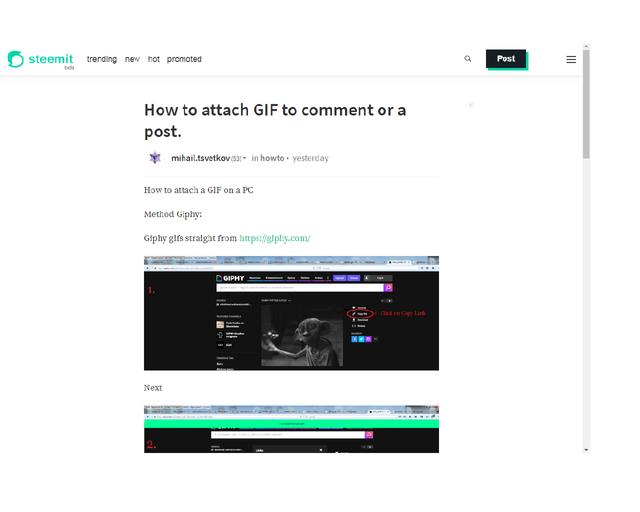 _________________________________________________________________
Upvote, Resteem and Comment how you feel about this initiative to show your support
_________________________________________________________________
Honorable Mention
Today's person of interest is
@chirayuwriter
. He has released his first post under the steembloggers tag. Go and check out his posts today and give him an Upvote, Comment and/or Resteem!

Don't forget to take place in the many contest that are ran by #steembloggers.
There is the weekly
BlockGators Give Votes- Steembloggers Contest! that is simple to participate in.
There is also the daily Lucky Pick Contest that is fun to play. Both contest are simple to enter and easy to understand.
UPVOTE COMMENT and RESTEEM this post for support