PERSONALITY
Hi Steemian I want to share tips on judging personality based on the shape of the palm ..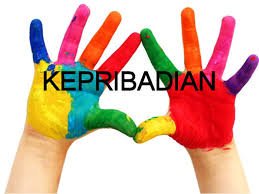 One of the organs that can also be used to see a person's personality is in terms of hand shape. Seeing the shape of the hand by looking at this line is a different thing, if the hand line has a special pattern that can reflect the life of a person, but if the shape of this hand can only be seen from the type of hand and understand what kind of personality that person has. Here we will convey some personalities based on the shape of a person's hand.
Long Palms and Short Fingers
Is a hand shape that can be said is a unique form of hands with short fingers, but the palms of a long enough. This form of hands looks like a large hand shape but has small and cute fingers. If someone has a hand shape like this can be said that this person is individualistic. This nature is also accompanied by energetic attitude that can not be still and always exploring and a sense of keingintahuannya high. This makes the person who has this hand likes to work and try something new.
Short palms and long fingers
This one hand shape is a form of hand that has long fingers, but the shape of a small or short palm. The shape of this one hand is even also often said as a rectangular hand shape. People who have this form of hand, usually have a fairly high intellectual thinking. Like thinking rationally and connecting everything with logic. Even to face the problem, this type of person can be more clever and alert. But the inevitability of this person is his regular attitude which may be exaggerated.
Short Palm Shapes and Short Fingers
The next form of hand that we will discuss this time is the form of a hand that can be said small. Why is it called tiny? This is because this hand has a short palm and finger shape. But if there are people who have this form of hand, then it can be said that the person is an honest person and also diligent work. This person prefers to be humble and adaptable to the environment very well and it can be said that the type of person who has this hand shape is a practical type.
Long Palm Shape and Long Finger
It can be said that the shape of the hand like this is a nice hand shape and tapering. But the person who has this hand shape has a unique personality because it relies on his thoughts and imagination. It usually tends to be sensitive and also quite a thinker as well as having a high emotional ability.
May be useful…