Do you hate spiders? Well here's one you will love if you are smart enough to include it on your Dark Eternals Team.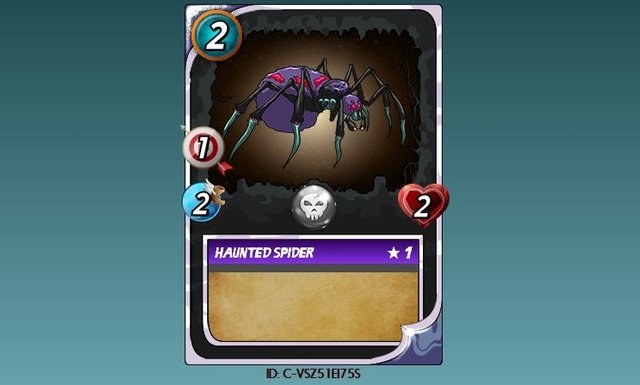 Don't believe me? Well take a look at these stats...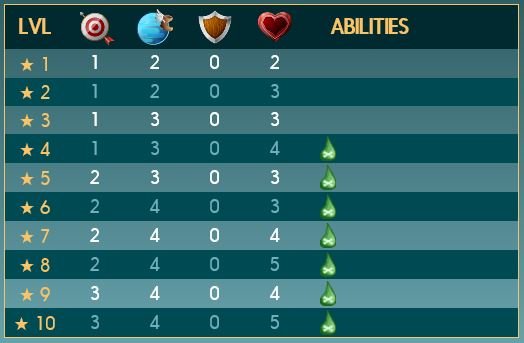 Not very impressive at the lower levels I admit, but notice the ability the Haunted Spider gains at level 4.
POISON

A successful hit by a level 4 or higher Haunted Spider has a chance of poisoning it's victim. Then at the start of every round after that the victim will take additional damage. Talk about the gift that keeps on giving! Best of all, the Haunted Spider and his poison attack comes with the incredibly low cost of only 2 Mana points.
Start acquiring the cards you'll need to build a monster that will bring you victory. This auction is an exceptional chance for you to obtain one at a bargain. All you need to do is to be the high bidder. This auction has a low starting price of only 0.01 SBD. If you try to purchase a Haunted Spider card in the Steem Monsters Market you could end up paying a lot more.
Don't wait, get your bid in now and start building the monster you will need on your Dark Eternals team to give you the edge in battle.
As we get nearer to the start of the Steem Monsters Tournaments, these cards are going to be harder to come by and therefore much more expensive. Get yours today while they are still cheap.
The Steem Monsters Tournaments are coming. Are you ready?
Good Luck and Happy Bidding!

Be sure to check out my other Steem Monster auctions for more chances to pick up great cards very cheap:
Steem Monsters Level 1 Silvershield Warrior Auction
Steem Monsters Level 1 Giant Roc Auction
Steem Monsters Level 1 Pirate Captain Auction

STEEM MONSTERS KICKSTARTER
The Steem Monsters Kickstarter project is now live! Follow this link to head on over and help support Steem Monsters.