A thing or two that might help you on Steemit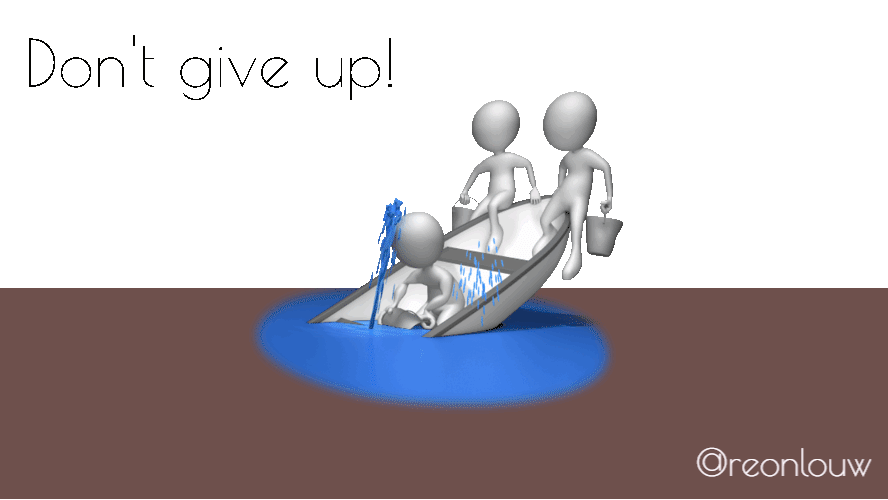 Earlier today I scrolled through my early posts. I cringed at some of the mistakes I made and suppose I will cringe again somewhere down the line when I read this post. We seem to be always learning and evolving here on Steemit. It is a fun journey.
Something that caught my eye is the conversations I had with people in the comments on my posts. I realised two things.
I do not go back to the comments often enough and as a result, I do not complete some of the conversations. If I did this to you, I apologise. GINAbot on Discord has helped me a great deal with this and I'll be adjusting her settings a little to improve my effectiveness.
Many of the people I knew back then (3-4 months ago) are not active on Steemit anymore. Maybe they got too busy with other things but I suspect at least some of them gave it up because of the low ROI we currently have. I joined at the end of January and listen with awe when people describe the joy of December 2017. I never experienced that and thus have low expectations.

I want to use this opportunity to share with you four services that have helped me create a bit of a steady income flow with very little effort. I hope this helps, as I do not want you to become inactive too. There is no way for me to predict the future of Steemit or even hazard a guess. However, today we have Steemit and a connection to one another as a result. Let's make the best of it!
You buy a share here for you and a nominee for 1 Steem. This guarantees you and your nominee an upvote on every post for as long as you keep posting. Such an upvote is small but it grows as you buy more shares. And it is for every post forever!
This is a great service! You are helping yourself as you help others. You should definitely start buying shares. I will be buying a share at least once a month. Every person I introduce to Steemit will be receiving shares from me. Imagine how you would have felt if you had a guaranteed upvote when you started.
2. Daily Steemit Faucet by @sydesjokes
The faucet concept is not something that makes any sense to me but this one works every day and it has been working for quite some time now. You simply visit the daily post, upvote it and leave a comment, preferably a joke or a quote. The income from this post is shared amongst everyone participating. This makes it small, but it is every day and by the end of the month it will add value to your bottom line.
It is also fun to scroll through all the jokes and quotes.
3. Bunnypuncher's daily giveaway by @bunnypuncher
You upvote and comment on this daily post to stand a chance to receive one of eight give-ways ranging from 5 SBD to 1 SBD currently. These recipients are chosen at random thus it is not a competition. A topic is given each day for your comment requiring just a response to you. You can keep your creativity for your own posts.
This is not a guaranteed income but you should get something every now and then.
4. Daily Upvote For 30 Days by @qrater
These guys are brand new but I like what they do. Should your application with them be successful you pay them 0.45SBD. They will then upvote all your posts for 30 days at 100% strength. This vote is currently valued at $0.03 and you will double your investment if you post every day.
I like that they have standards for the posts they upvote. You should consider this as good guidelines for all your work, anyway. Get in early. It is a small enough investment.


I'm sure there are many more such opportunities. Are you using any with success? Please share them with us. Or drop your link here in the comments to a similar post. I will be sure to visit.
Also, let me know if you are already using any of the above and your thoughts on them. Or if you adopt any because of this post. I would love to know.