Steemworld Benefit Raffle! Win SBD & SBI!
If you're anything like me, you use Steemworld... a lot! I think that page gets more traffic from me than anything else on Steem. So when I connect and see this popups, I think "I need to do something..."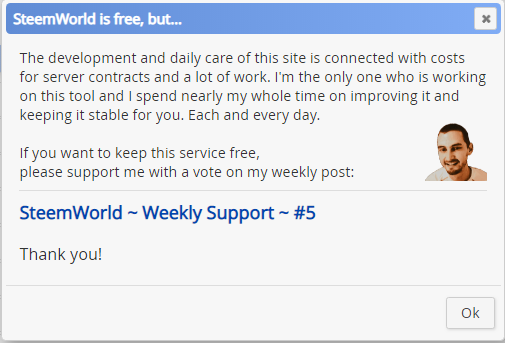 So I upvoted... and I put @steemchiller on my Steemvoter, but I want to do something more. If only there were a way to create base levels of support for members that deserve it, with minimal investment...
Oh wait - Steem Basic Income! Now why didn't I think of that?
Let's Raffle to benefit Steemworld with SBI support!
Posts payout partially in STEEM now, and partially in SBD. Every upvote on this post will receive raffle entries. There will be two draws. The first draw will receive 50% of the liquid SBD on this post, and @steemchiller will receive 50% of the liquid SBD.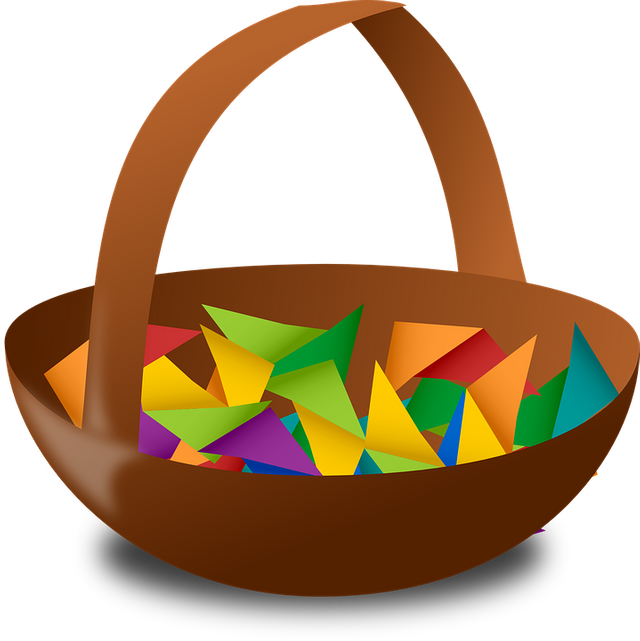 img source: pixabay
The second draw will 'sponsor' @steemchiller for SBI support. There is even a special syntax for that: @winner2:@steemchiller
With that syntax, steemchiller and winner2 would both receive SBI enrollments, and I will not. All of the liquid STEEM from this post payout will go to SBI enrollments (rounded up to the next STEEM)
Resteems
But wait, there's more! If you resteem this post, you can get a boost of 15% on your prize if you win. So if you win the SBD, the prize for both you and @steemchiller will be boosted by 15%. If you win the SBI, the total STEEM will be boosted by 15% before rounding up to the next STEEM.
Enter Again and Again
What? But if you enter by upvoting, how can you enter multiple times?
Here's a twist: whenever you upvote, the post you upvote is rewarded with rshares (check the steemd of this post to see the rshares it has received). Your number of entries will be the number of rshares you vote.
If a voting service wins, the Steemian that sent them will get the prize!
say that again?
If a voting service wins, the Steemian that sent them will get the prize! For example, if you sent 0.20 SBD to @treeplanter with this post link, they would drop by and upvote, with a nice little note that you sent them. If @treeplanter wins the draw, I will check on who sent them and the person that sent the 0.20 SBD will win.
That's something new, I think. You can enter as many times as you want... but be careful! if the paid upvotes are not from the account you send the SBD to, I might not be able to trace it back to you...
TL;DR
So complicated! Okay, let's break it down:
Upvote to enter!
Resteem to increase your prize if you win.
Upvote by proxy for more chances to win.
But what about Steem Basic Income?
This post will receive some support from @steembasicincome, because I have a few shares. (full disclosure: it is my program, of course I have a few shares!) The upvotes from @steembasicincome will not be included as entries in the raffle. Any other accounts I run that upvote (like @thedailysneak - check them out) will also be excluded as entries. It wouldn't be fair for my own accounts to win, now would it?
That means that their upvotes will increase your prize value... but without decreasing your chances of winning!
Go forth and upvote, my friends!