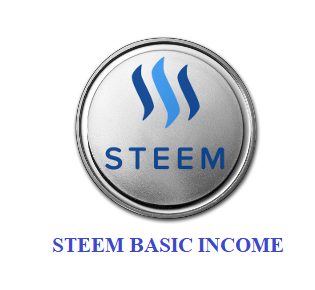 By now a lot of people on Steemit have heard about SteemBasicIncome, which is an innovative concept were you buy a share in the program, which also comes with an extra share you have to give away to a friend, and this assures you of continued up votes for as long as the program is active which could be forever, until it shuts down or maybe Steemit just closes. Anything is possible, but in the mean time you have an upvote every time you post, and yes the value of this vote is small but with a few shares you can be sure the votes on your post will not become dust.
So I am going to give away three shares using www.random.org to pick the winners, of course you will have to vote or comment the post or else I won't know who to include. Now even if you don't vote and just comment I still get my three shares of SBI so in fact I can't lose, of course if you do vote it would be better. Now I won't include you if you give me a down vote because then I would think you don't like SBI.
Also I will make sure the three winners do post articles on some regular basis because if not the share would be wasted, because if you don't post SBI can't vote for you.
I will promote this on Kryptonia which is a gateway to Superior Coin, you might want to give this site a look, you might come out better off if you do.
I will give out the SBI's on Monday as this week end is carnival town in La Ceiba and I don't know how I will be spending my days from now till Sunday.