---
Forget what you heard about similar services like streemian.com which is down now.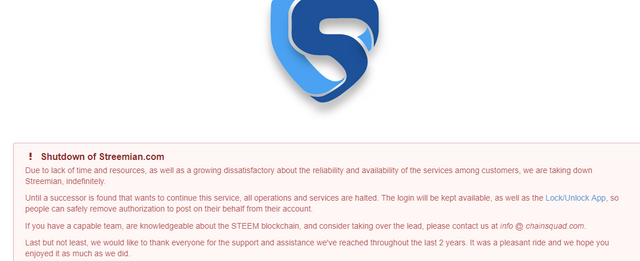 ---
Steemauto offers something different.
Yeah, maybe you find similar services on the other websites.
Let's see what is the difference.
Why Steemauto.com?
We in Steemauto believe in steem blockchain and steem community. I think steem blockchain is in its first days and we need to improve it every day by what we have and what we can do.
I believe steem blockchain will change our future world and our life by its idea.
I think steem is father of all other social media tokens and it is like bitcoin for other cryptocoins.
Steemauto will help steem community by its stable and updated features.
Unlike streemian, Steemauto is open source project and can be built by community instead of one person.
Cost:
In one word, Steemauto is free.
You don't have to pay anything or upvote anything.
Unlike other services, Steemauto don't have any beneficiaries on your posts.
Yeah, its all services are free. Also, future services will be free.
Limits:
Unlike similar services, Steemauto in unlimited.
You can auto upvote unlimited users, or you can schedule unlimited posts.
Unlimited features may cause a problem in the future because of abuses. Maybe you see some limits at Steemauto. But, not critical limits.
Stability:
Instead of public nodes, Steemauto uses its own RPC node for processing upvotes and other things.
Using private node will increase our server costs. But, with great platform like steem, we can pay that costs.
Right now, our private node is on the good server:
256 GB RAM
1 TB SSD
1 Gbps port
I think we can use this server for at least 2-3 months. But, steem blockchain grows really fast.
Security:
We are using your account posting authority for processing upvotes, posts and etc.
@steemauto don't need your posting key. You will use steemconnect.com for adding posting authority to @steemauto. So, @steemauto will be able to use your account's posting features. (upvote, post, follow, claim rewards, ...)
Of curse, you can revoke that authority at any time, in you dashboard.
By this way, if someone hacks our private servers and find @steemauto keys, we can protect all accounts from abuse by changing only password of @steemauto .
In the future, I will add more secure login options like 2fa (two-factor authentication)
Privacy:
You all information like email and password are safe in steemauto database.
Your email only will used to restore your password if you forget that.
You will not receive any email from steemauto. Nothing.
Steemauto never asks your password. Keep your password in safe place and don't share that.
Source:
You can check Steemauto source in our GitHub repo: steemauto
We need to make this free service better and better. So, all contributions are welcome.
If you have any development experience and you think we need to change something, you can contact me or submit PR (pull requests) on GitHub repo.
Features:
Right now, You can use these features:
Curation tral
upvoting on the posts which someone upvotes. (following upvotes of specific users.) or becoming a trail.
Fanbase
supporting your favorite authors and upvtoing their posts after publishing.
Schedule posts
publishing a post in the future.
Claiming rewards
claiming your author or curation rewards to your account's balance.
Upvoting comments
supporting specific commenters on your posts and upvoting that comments.
Development:
You may see some features missed in the interface. Because, Steemauto is new project.
We will improve Steemauto by the time.
How to register:
Registering in the steemauto.com is really simple.
1- Click on the Login/Register
2- Fill registration form as requested (don't use your steem password in that form)
3- Send 0.001 SBD with specific memo for verifying your ownership
4- Login to your account

How to contact us:
You can check FAQ page for more questions.
But, you can contact us for more support.
Click on the 'support' and select 'contact us'. Then fill contact form and click on send.
Include your username in your message for more understanding your problem.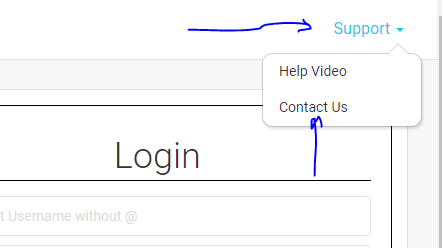 How to support this project:
You can support this project by contributing suggestions, developments and introducing steemauto to your friends and followers.
I don't want to ask for any type of donations. I don't want to charge users for using Steemauto. Because, steem blockchain can help with rewards.
Use steemauto.com and if you like steemauto, vote '@mahdiyari' as a witness.
Voting by steemconnect or Steemit witnesses
---
---
Regards,
2018-01-31