How To Join The @dynamicsteemians Curation Trail on Steemauto.com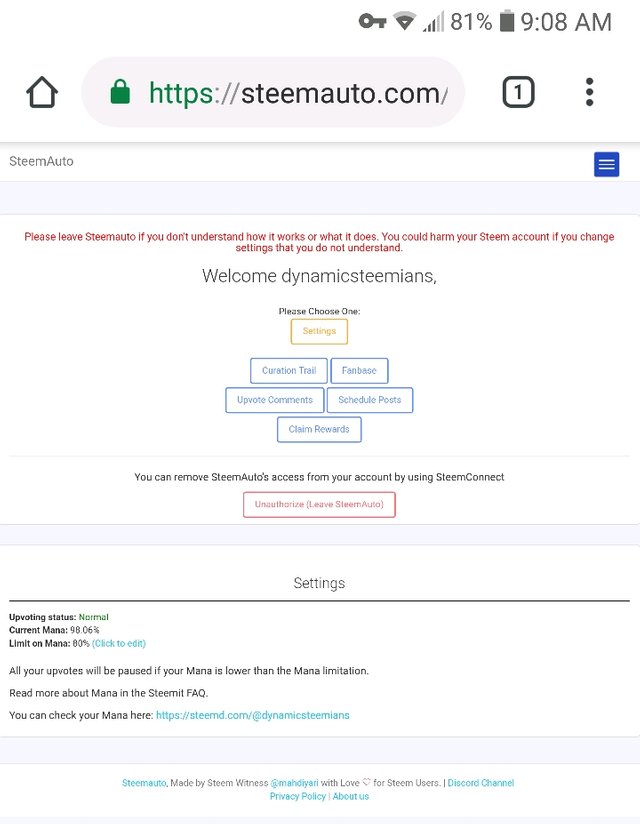 This post will be an overview of how to properly follow the @dynamicsteemians curation trail.
The @dynamicsteemians has a curation trail on https://www.steemauto.com.
For a better user experience when joining our trail, we do not want your Voting Mana drained and we want you to gain curation in addition to our vote support from our group vote and @dgi, so it is important to follow these instructions.
You must be actively voting with our curation trail @dynamicsteemians to receive vote support back.
Use https://www.steemworld.org/@(steem account name) to compare your votes with our groups votes to see if they are being casted with us. Once you have finished setting up your account with this post.
https://www.steemworld.org/@dynamicsteemians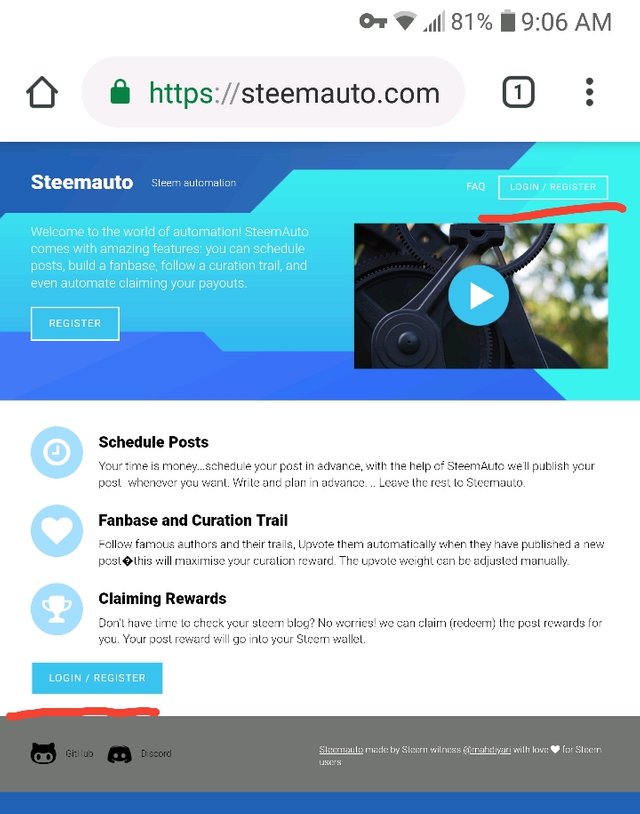 Select 'Login / Register'
2) Login using steemconnect.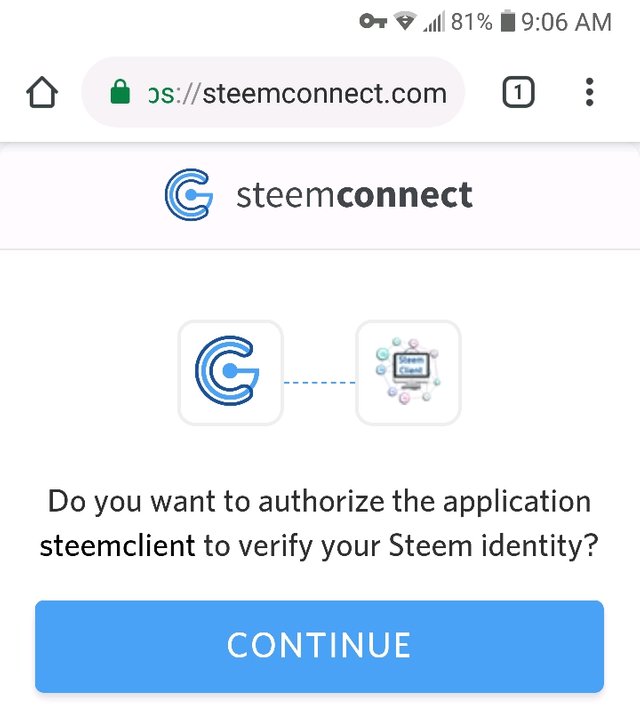 3) This is your 'Home Page' and/or 'Dashboard'. You will see this once you 'Login / Register'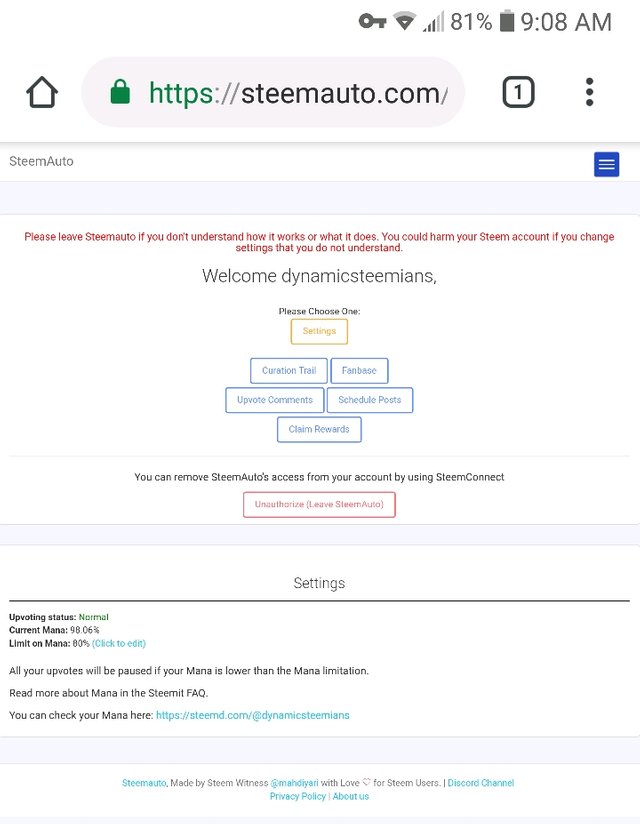 We must check our settings first.
4) Settings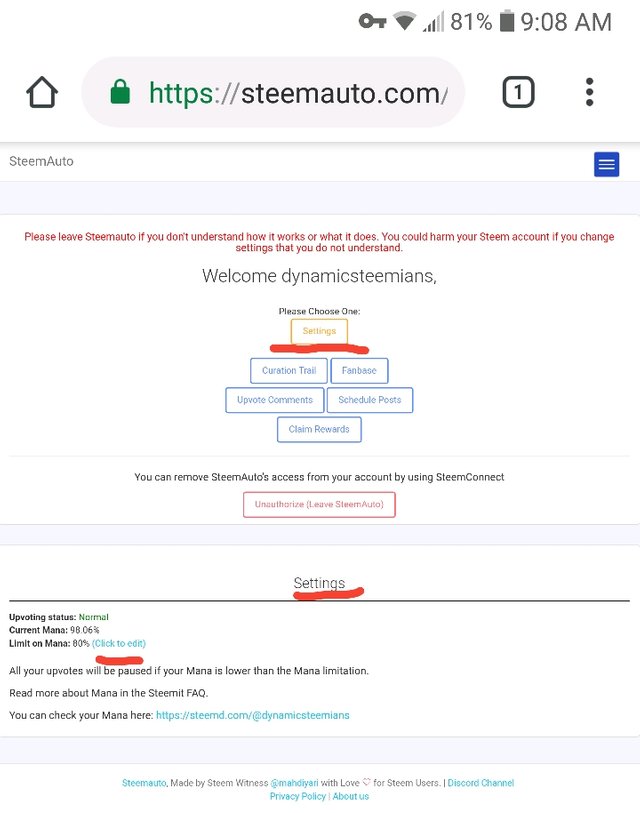 'Click to edit' your 'Limit on Mana'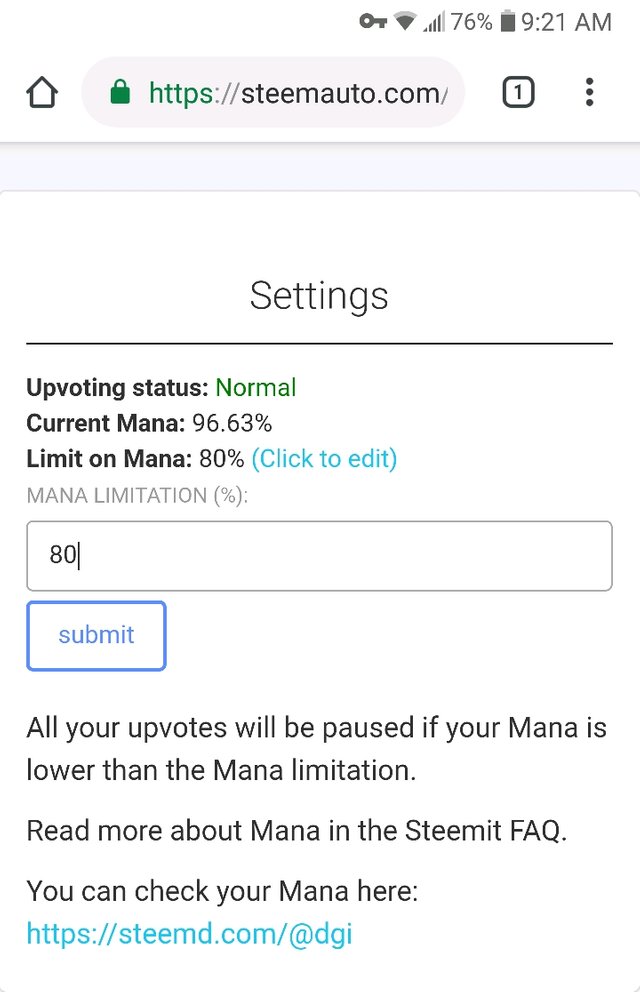 80 or 80% is a good general recommendation
Select 'Submit'
5) Select 'Curation Trail'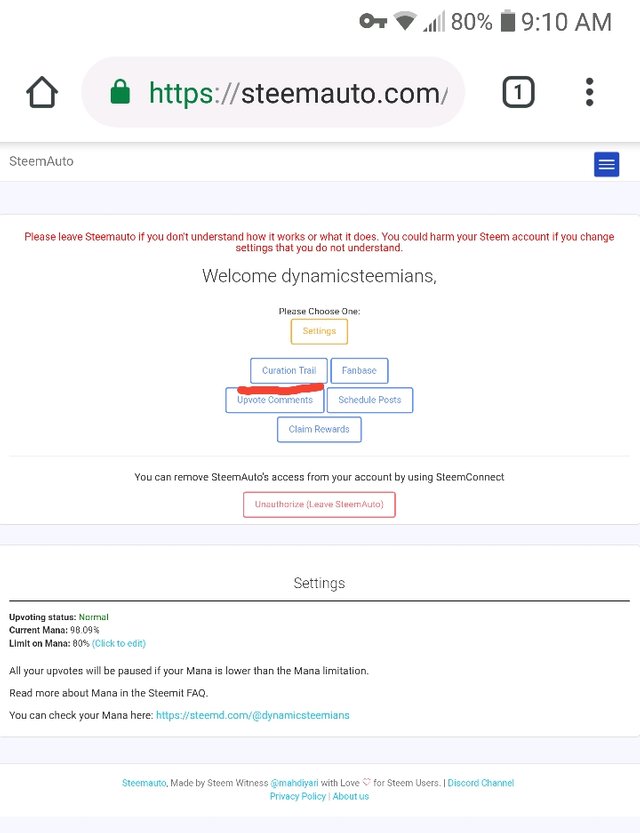 6) Curation Trail Page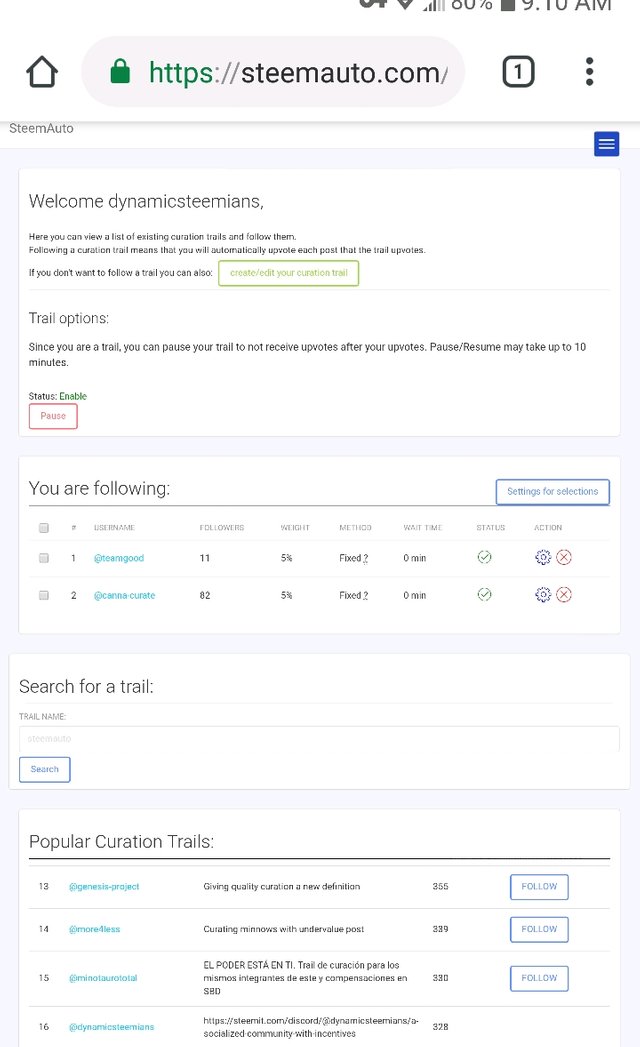 7) 'Search for a trail:'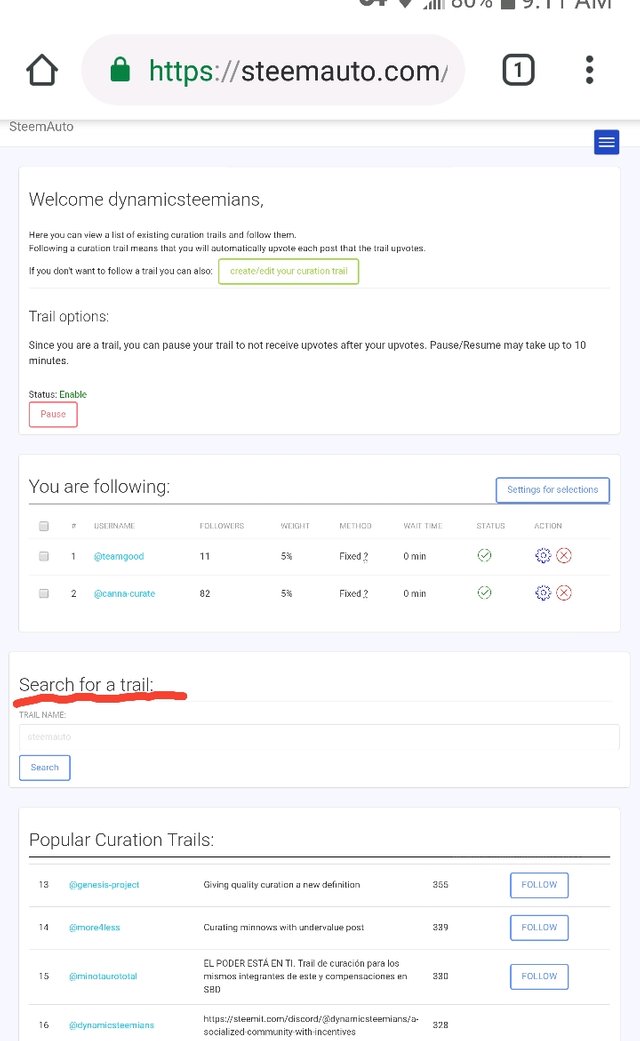 Search for dynamicsteemians
8) Select 'Follow'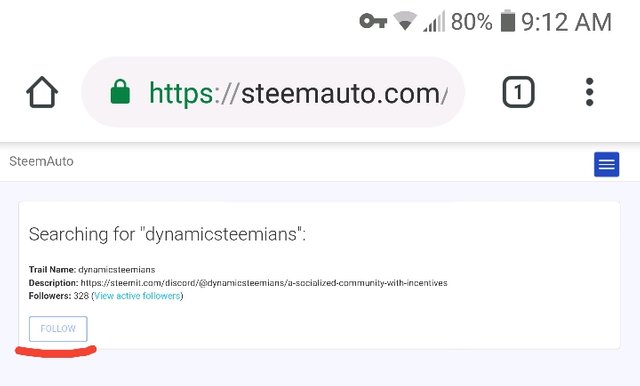 9) Select 'Settings'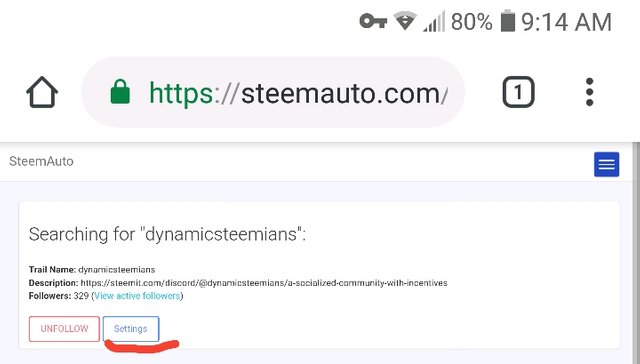 Settings will not automatically appear. You must select 'Settings'
IMPORTANT!
10) Settings page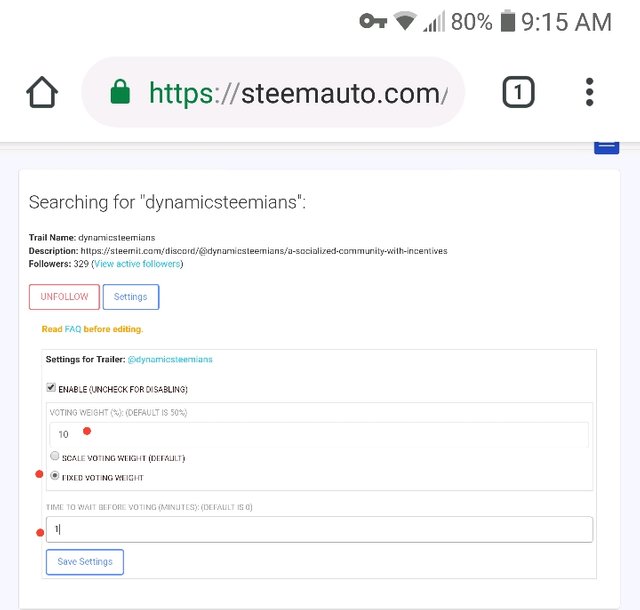 the @dynamicsteemians votes at 11 minutes on its members who are actively voting.

For curation choose 0-4 minutes for 'Time To Wait Before Voting'
Low Steem Power(100sp or less) accounts should vote at 0 minutes. High Steem Power(100sp or more) at 4 minutes mins.

1 minute is a good setting

USE:

1%-15% FIXED VOTING WEIGHT

20% FIXED if your do not vote other than automatically with our trail account.
5% FIXED if you still manually vote a lot.
10% Fixed if you moderately vote or is able to scale your vote thus managing your mana more effectively.

I think it is a good strategy to keep your vp around the mid 90% range to allow for better curation in the long run.

Remember 10 total- 100% votes a day for proper account mana usage

check Mana and account stats via https://www.steemworld/@(Steem Account Name) or Steemd.
11) Save 'Settings'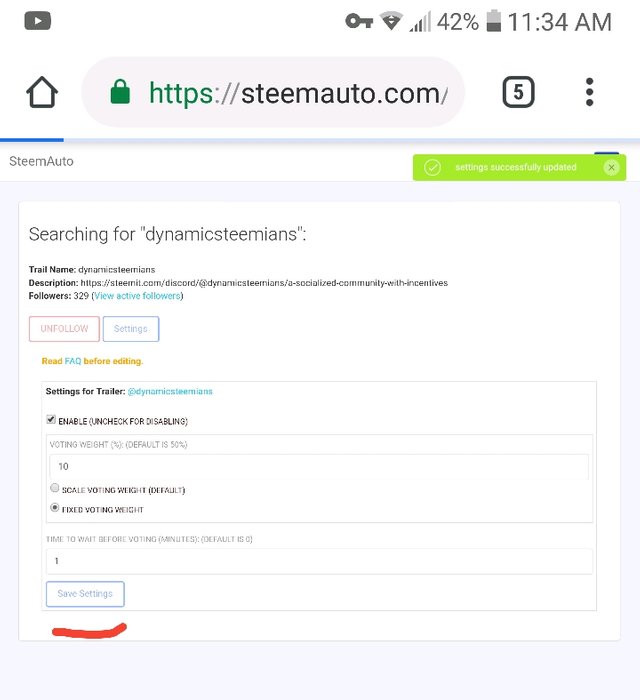 This will be a companion post of a upcoming 'Master Overview' post for The @dynamicsteemians.
Any questions or comments please leave them here or send me a discord message
Thank you! 😀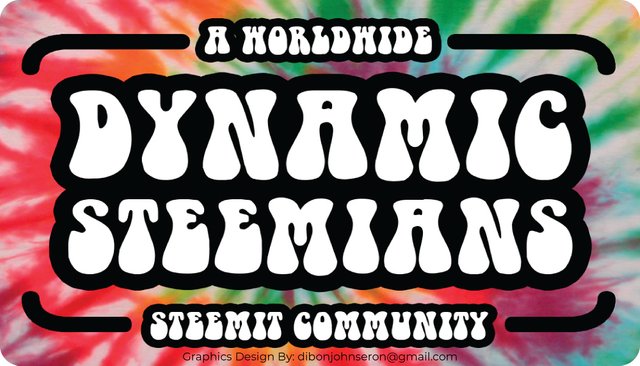 Discord for Dynamic Steemians