Yesterday I wrote about the dream. I had 5.000 Steem. I sell them. And I bought myself Porsche 911
I joined about 400 days ago. I believed in this concept, and my dream was a reality for 50 days. Unfortunately, I didn't have 5.000 Steem at that moment.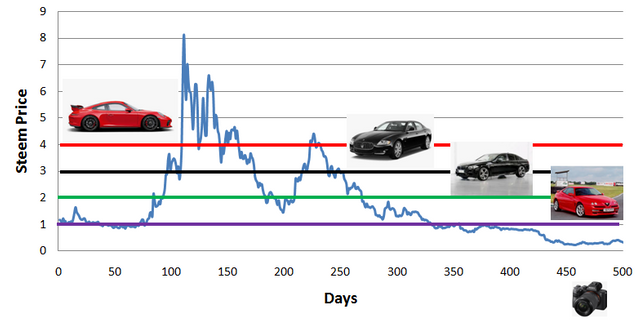 The whole dream collapsed for apparently no good reason.
During that period:
for 50 days you could buy 911
for 51 day you could buy Quatroporte
for 57 days you could buy BMW, 5-Series, F10
for 132 days you could buy Alfa GTV
for 135 days you could have Free Mykonos
and for 70 days - a decent camera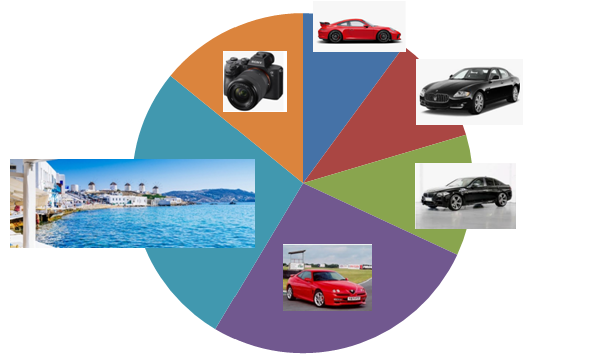 However, there is a reason! The Reason...
We don't have a product
That's the whole point, and that is the problem with Steem(it)
What was the premise? Why should people join Steem(it)?
you will earn money!
it's on the blockchain, it pays crypto!
your voice is worth something!
it's decentralized!
Premise No.1, You will earn money!
You. Will. Not. Earn. Money.
It's an impossible promise.
Steem is produced every 3 seconds. A piece of that cake goes to witnesses, to voters, to content creators - read the bluepaper and find out more.
There will be about 30.000 Steem per day, to split among users. With the current price, it's about 10.000 $ per day. Unless you are the Cheesus, and you can feed thousand people with a couple of fish and a loaf of bread - you can't earn the money. There is not enough money. Even if the price is 3$, there will be 100.000 $ to allocate. You want to have millions on Steemit, and you want them to get, I don't know a dollar per day.
What is the target price there you can print 1-10 million dollars - per day?!. After 1 year, there will be Billions of $ worth Steem. Ho-hohow...?
it's on the blockchain, it pays crypto!
Ok, nice... Is that crypto accepted, can I buy something with that?
No...
Is it easy no use?
Sure, there are 5-7 keys, don't lose them, you will need to read 20 pages, and you need to wait for about 2 weeks.
Blockchain hype... Ok. Do the test. Go to the streets, and ask people do they know what is "blockchain".
Try to explain it to them, in 3 sentences. Put your accent on applications and practical considerations.
It's a sort of ... database ... which is ... decentralized ... and all the actions are going ... forward ...
The answer, if the person is technically literate: "Ok... For me, what's the difference? FB has servers, Gooogle has them, those are not in the same building? What's the point? I have internet, it works without that block... thing..."
Your voice is worth something!
We know that already?! You can make a website and run ads, banners, whatever...
You can make great Insta profile and attract sponsors.
You can make a Youtube channel and earn.
Tell me something new...
But here, you can pay to your favourite content creator by clicking the Like button!
Tell me something new... I click subscribe / share / like button and my favourite c.creator is more popular?! What's the difference?
It's decentralized!
People don't really care about that.
When I step into my car, put the key, ignite the engine... All I want is to have a working car.
Is the production of my car centralized? Does Alfa Romeo share components? How many cooperators do they have?
I. Don't. Care. Nobody. Cares.
How strong Steem(it) is?
Steemit is a blogging platform, let's compare it with some regular websites:
All of those are working on the same principles...
https://www.worthofweb.com/calculator/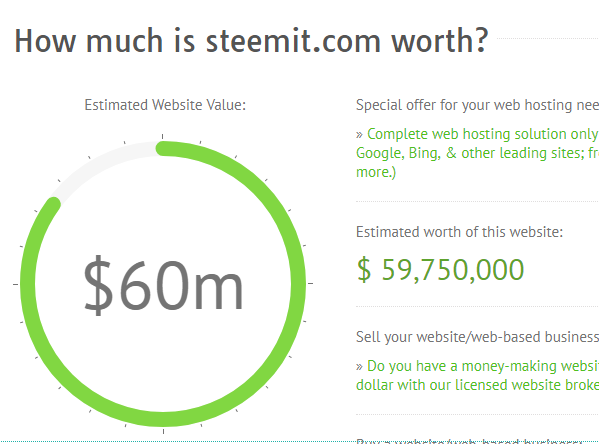 Ok... Steemit is a global product, 7.000.000.000 people can use it.
How it stands when compared with the news website from Serbia, 7.000.000 people can use it, or Croatia, 5.000.000 potential users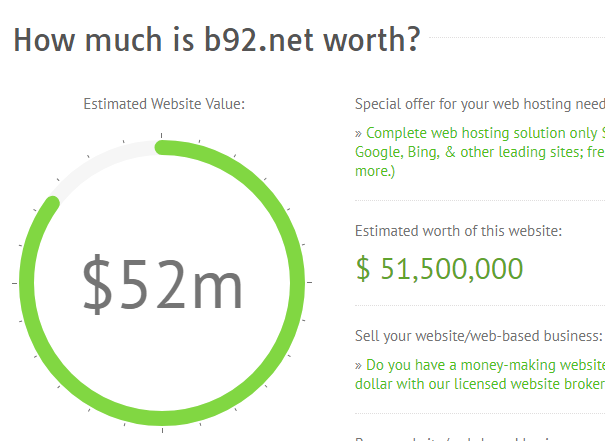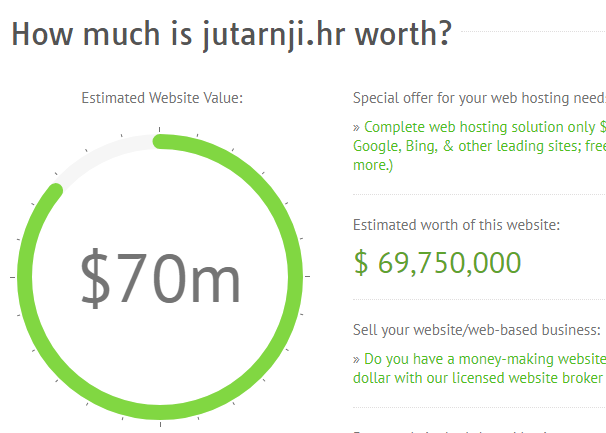 1000x smaller population - almost the same value?!
DpReview, specialized website, they review cameras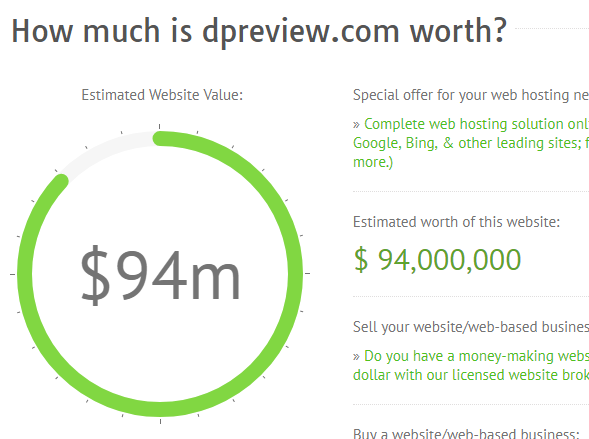 What?! How?! The market for cameras is only about 10.000.000 units per year, according to Canon and Camera Reviews beat Steemit?! Hooow?!
What about the website where people sell their photos?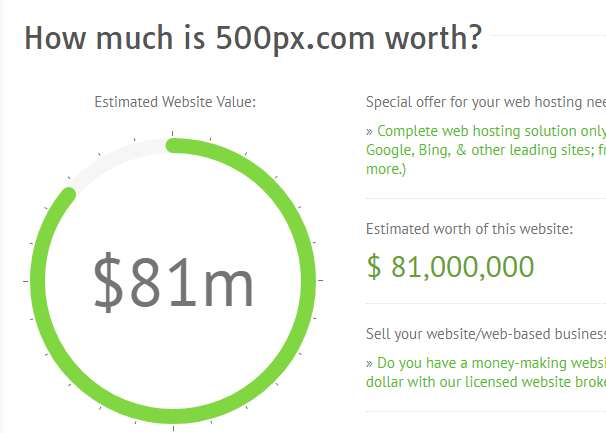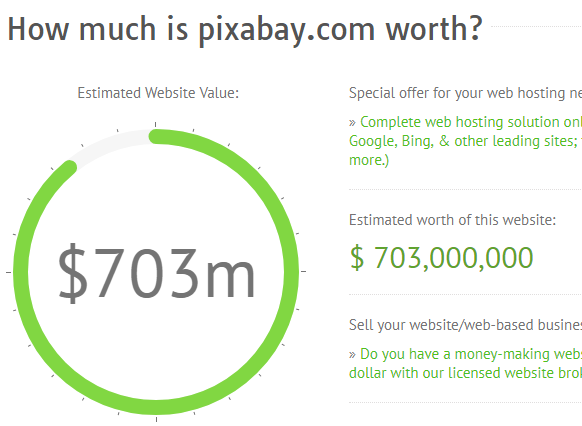 What a hell...
Why is it so?
Those who create the value of the given websites are PROS
We are amateurs!!!
What is the solution?
Hire PROS
call them, with the offer. You will create X, promote Steem(it) and you will be paid Y
join with them, take their users
See this, people love this website, people are spending 15 min per day on that website

FIX THE MARKETING
This is what you will find on Wiki:
Steemit is a blogging and social networking website owned by Steemit Inc that uses the Steem blockchain to reward publishers and curators.[2]
On July 4, 2016, Steemit, Inc. launched Steemit, a social media platform with virtual currency rewards that runs over the Steem blockchain. On July 14, 2016, Steemit announced on their website that they were hacked.[3] The attack, according to them, has compromised about 260 accounts. About US$85,000 worth of Steem Dollars and Steem are reported to have been taken by the attackers.
Steemit gives small amounts of its cryptocurrency token, Steem, to posters who get upvotes.[4] Posters can also be tipped by readers.[5] Steemit faced financial difficulties in 2018 and laid off 70% of its staff.[6] Steemit co-founder Ned Scott referred to the Steemit blogging platform as an interface on top of a blockchain, akin to a blockexplorer.[7]
FIX IT, ASAP
FIX the TRENDING PAGE
I don't care how, there must be only good, representative materials.
When I enter Insta, I see beautiful girls climbing mountains
When I enter FB, I see what my friends are doing
Here I see complete nonsense
FIX IT, ASAP, MANUALLY, ADD FILTER, BLOCK THE NAMES, Who cares how...
PAY THE BEST, HIRE THEM
For 5.000.000 power, you can give 10 x 100 $ per day!
Good...
Give 5.000.000 Steem to Gurushots, or 500px, or Tony&Chelsea to promote the platform and bring you the users
Another 5.0000.0000, split to already established projects, 10 x 100 $ per day: The Great War, Military History Visualized, Thunderf00t, some food, some nature, science, whatever. 10 projects with 1.000.000 subscribers
and the last 5.000.000 give to individuals, 50 x 20$ per day. Find 10 good photographers, 10 scientists, 10 Instagram Girls, 10 adventurers, 10 speakers
Put them on the trending page. We want to see something beautiful.
Attract 2 times more users ---> repeat, make more partnerships with websites
Attract 2 times more users ---> repeat, finance real scientific projects, discover new species, get Steem(it) immortalized in the research papers
Attract 2 times more users ---> repeat, call Jordan Peterson to join and pay him 1.000 $ per day to post whatever
Good, the price is 3+ $ now... Marketcap is 1 billion $, position No.10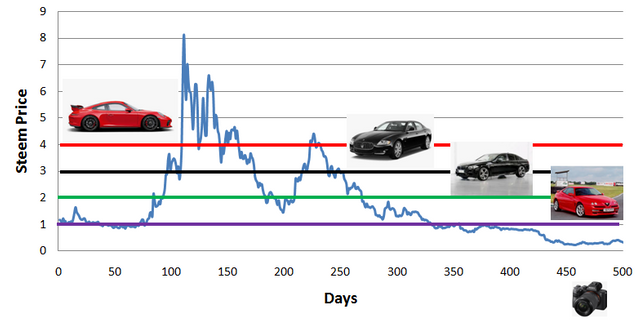 People want to have a product
Professionals know how to deliver it
Invest in Professionals
Forget the ideology , stick to the facts. Only Facts and Math
You can do this.
25 years ago this was the cover for the Yugoslavian computer magazine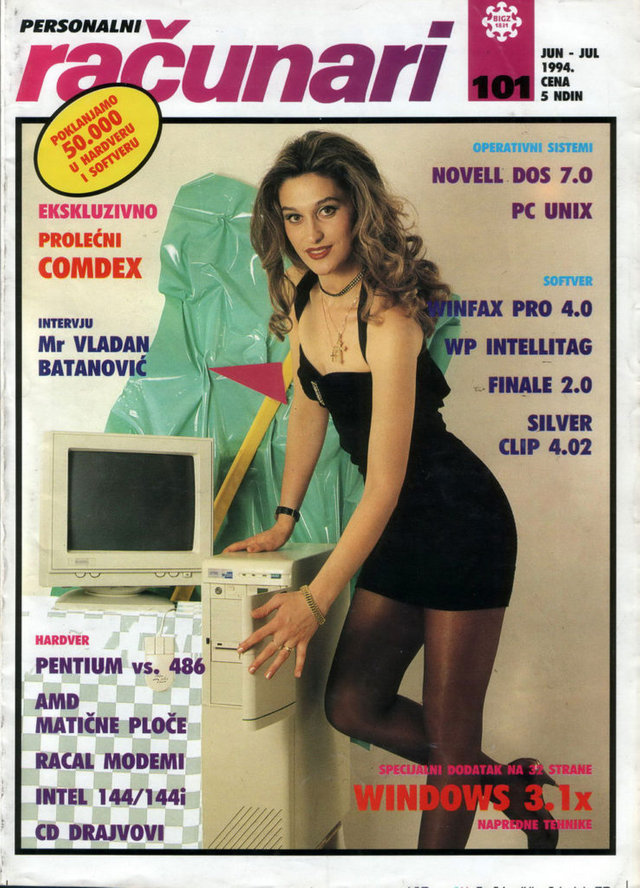 Look, technology is Cool. We are creating something new, sexy and exciting for the new millennium while the rest of the Yugoslav people are working for 100 $ per month (yes, one hundred).
This beautiful girl is excited, because You, computer geek, You are the Alpha! You are The Man! You are the one who Creates! You are the one who has a Dream! She doesn't want a warlord, she doesn't want a rich criminal. She wants - YOU!
Straight up your backs, wake up, and start dreaming again! Make new generation of beautiful girls fall in love with you! (*or boys, whatever you prefer, but you get the point)
Don't fall into meaningless nichilism. Stand up and fight for your vision!
---
Here is the catch... If your presupposition is that FB is junk, or evil or bad, or wrong - you are danying reality.
This is the link, the whole planet is on FB?! 2 billion people
https://www.statista.com/statistics/264810/number-of-monthly-active-facebook-users-worldwide/
This is the price of their stock. Yes there is a bump, the same bump that washed away 1/2 of your Steem value. Don't be happy to see such bump again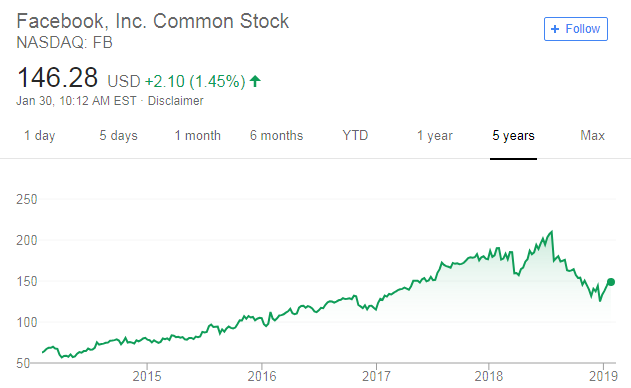 Marketcap of Facebook is 500.000 Million $ (25$ per user)
Marketcap of Steem is 100 Million $
Marketcp of the whole crypto is 115.000 Million $
It's 5000:1 ratio, FB vs Steem
and 4 : 1 ratio, FB vs Crypto
How many people work in FB? According to Wiki 30-35.000
In order to act properly, you need to understand the reality, not to deny the reality.
(*no, it's not subjective, it's measurable)
---
Let me demonstrate the scale of this
GDP of the USA is 20,513,000 = Facebook
GDP of Germany is 4,029,140 = The Whole Crypto
France = Bitcoin
What do you think, where is Steem in this story and why I think if could Mooon in Price!?
Any Guess?
Poland, Belguim, Austria? - No, those have 10x lower GDP, we need 1000x lower than GER
Croatia, Serbia, Lebanon Lithuania - No, those have 100x lower GDP, we need 1000x lower than GER
Bosnia? Albania? Malta? - Still too high
This is where we should look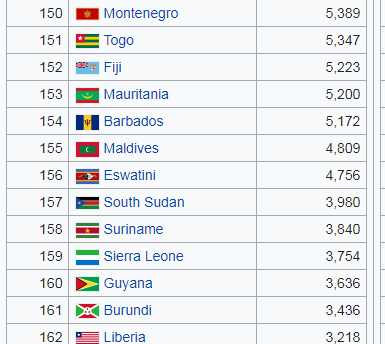 Let me repeat you again:
FB = USA
The Whole Crypto = Germany
Bitcoin = France
Steem = Montenegro
A lot of things can be done if there is a vision