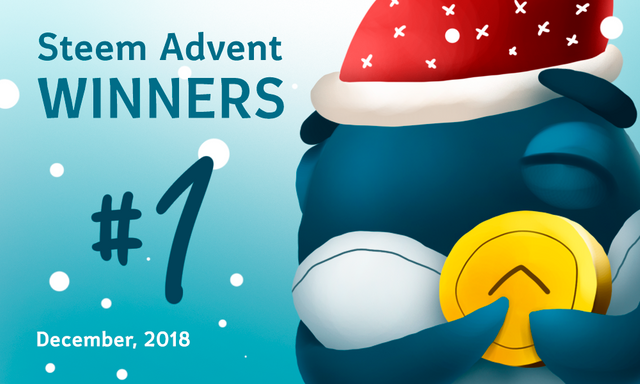 We would like to congratulate our the winners of Steem Advent Calendar 2018, Day 1!
Winners are getting Day 1 post reward (50%, 30%, 20% respectively).
All prizes are powered up to the winners:
Congratulations! Rewards will be powered up soon!
Edit, rewards are sent:

And please continue your awesome participation. There is still a lot of time before Christmas!

info@esteem.app
🌐eSteem.app | 👨‍💻GitHub | 📺YouTube
✍🏻 Telegram | 💬Discord | Patreon