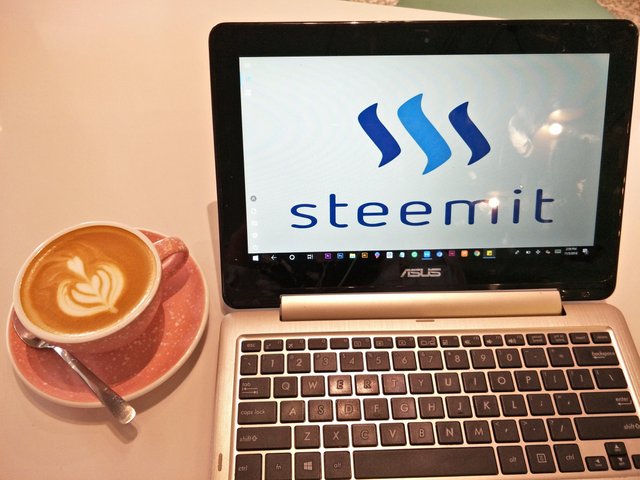 This photo is titled:
Steem like coffee.
Steem makes users addictive, like coffee connoisseurs. No day without Steem and coffee.
Steem is also like coffee, can bring a lot of inspiration.
Steem becomes a mood generator, like coffee. Steem becomes a friend of today's generation while drinking coffee.
Coffee has many types that are liked differently throughout the world. Similarly Steemit, which has many applications connected in it. One of them is eSteem.
And eSteem is my favorite coffee.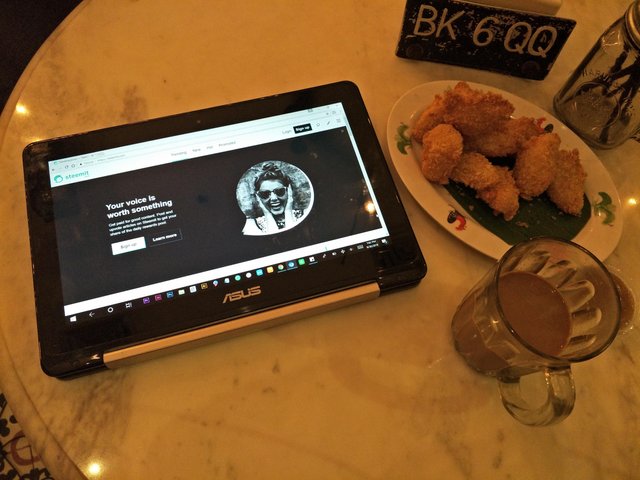 Because Steem, life becomes more beautiful like the smell of coffee that makes life feel happy, doesn't care about a simple way, no matter the price of Steem is low.