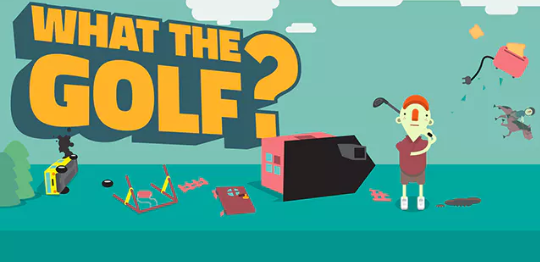 A game of ¿golf? with physicists
What the Golf? It begins with a nothing extraordinary screen: placing the ball in the hole in what looks like an innocent casual golf game. A simple matter of looking for angle and the right point so that the shot arrives with the minimum of blows.
As we move forward it begins to show its authentic face. "The golf game for people who hate golf," says his promotional phrase. Suddenly, instead of throwing the ball what jumps through the air is the character. You have to take this golfer to the flag, and later we "hit" a house, a chair or a Chinese vase ... What the Golf? Trophy the player and each screen or field has a unique twist, either by the physics of the object to be placed in the hole, obstacles or rules. In certain scenarios the flag moves at each stroke, and in other spatial scenarios the ball is affected by the gravity of each planet. The view can even be transformed into a kind of 2D platforms. Each phase compensates for its lack of playable depth with unusual proposals and humor in the form of a final message for each phase.
Source of own gameplay
Simple graphics and improvable music
The aesthetic is very simple, although it does not need more. The captures do not reflect the impacts of physics, which is the most remarkable at the technical level, and whether in 3D or 2D phases, What the Golf? It is a cheerful game and thought to have fun without complications.
Where it has seemed to us to be better it is in the sound section, with little music that when it sounds, it does not stand out much; basically, choirs that sing the game title. They are missing some catchy themes that accompany the setting and humorous tone.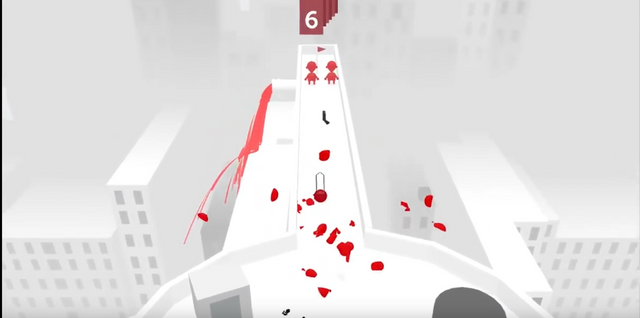 Source of own gameplay
What the Golf? It is a very fun and simple game that has some golf and part of three-dimensional Angry Birds. It is designed for mobiles, both for its control and the type of progress, and although on PC it is perfectly enjoyable thanks to the mouse, the ideal is to play in short sessions, for example in travel or waiting times. If you can choose, we definitely recommend playing with a touch screen.
Yes, of course it is not a game candidate of the year or try to reinvent anything ... But the important thing is that it is fun, and this peculiar game of golf is. Apple Arcade subscribers should not miss the opportunity to try it