Hey there! As you would know if you read my first introductory post, the reason I made this account was primarily to post my own personal gameplay.
However, I have not done so. And the reason for this is... I'm busy upgrading my gear! In order to have a stream of reasonable quality, I have purchased the cheapest gear of decent quality I can find, since I'm just a conscripted 19 year old in the Singapore Armed Forces. And since I really want to keep this a highly active account, I decided to make a post on the gear I've purchased.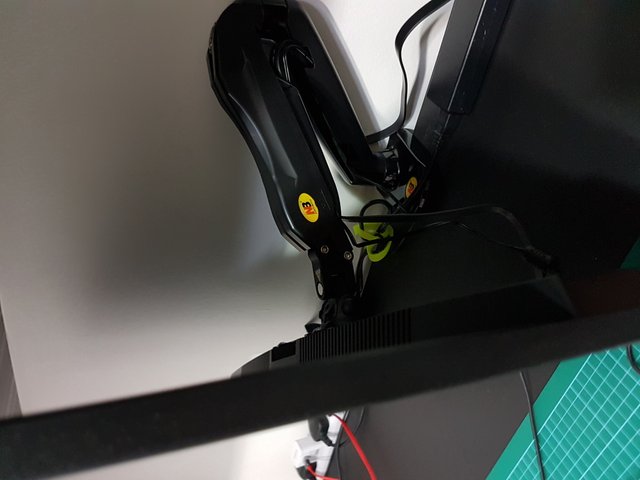 I have no idea why the image is in this odd orientation :( However, no sad faces at the product itself! This is a monitor arm I purchased in order to give my setup better mobility and cable management. I was hoping to clean up my rig such that it would be presentable on stream and I think this makes it much easier for me to do so. It also helps when I need to move my monitor out of the way or plug in some cables to the ports behind which normally would not be so easily accessible. The monitor arm is sturdy and largely of metal construction. It also features hydraulic action with an adjustable torque, thus preventing the monitor from suddenly rising or falling. One thing that irked me slightly though is the thickness of the back of the monitor arm, which forced me to leave a gap between the back of my table and the wall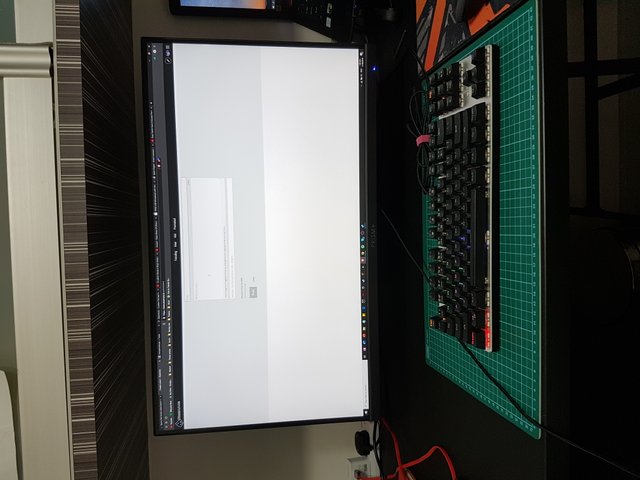 Once again, sorry for the odd orientation, I'm still working to fix it :( Just to add on though, I really love the "floating monitor" effect this gives. If you are interested in purchasing this monitor arm yourself, I'll leave a link here: https://www.lazada.sg/products/hydraulic-monitor-arm-f80-adjustable-i379480349-s890880990.html?spm=a2o42.searchlist.list.25.62de4f60wlz8SS&search=1
The monitor arm costs less than 30USD. At 37SGD, it truly is a steal.