Splinterlands Last Minute Fun
As I sat to give my Steam Cleaner a break, I noticed a post from @travelgirl reminding me that the season for splinterlands was ending TODAY, in 40 minutes.
I had fun playing to beat the clock. All Reiki and positive thoughts were thrown aside as I cursed under my breath at those who were "fleeing the battlefield." They took up plenty of precious time.
I didn't help that I stopped to steam clean the spot I was going to be sitting at.
Hey, you gotta relax in style...
Except I was NOT relaxing.
I was playing and battling the clock and the 18 minutes I took to disinfect my dining room/current writing room was precious.
But I made it to gold fast.
I kept going to get the daily reward. A Gold level daily reward will give you SEVEN cards, and that's a lot more that I have been getting.
There was one minute and 50 seconds left on the clock and I needed one more win to get the seven cards.
I almost thought I didn't make it as I was faced with this: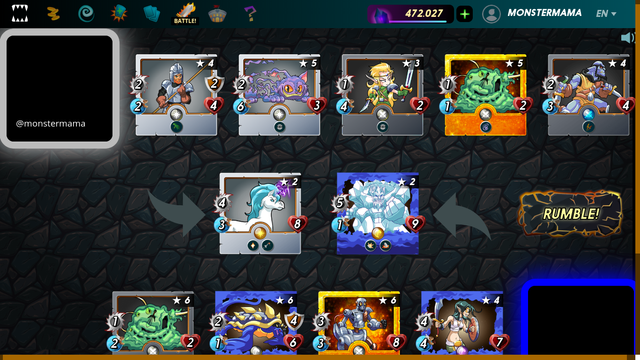 I am @monstermama and I took one quick glance at those cards and pressed the "skip to results" button, thinking that I might get one more quick win in if I hurried but whoa! I had actually WON!!!
Check out the epic battle that makes me think I am going to lose every time I watch it, and I already know the results! lol.
The Splinterlands team, as if rewarding me for my awesome journey, gifted me 22 cards for reaching gold and another 7 for finishing the daily challenge and they included a beautiful Manticore.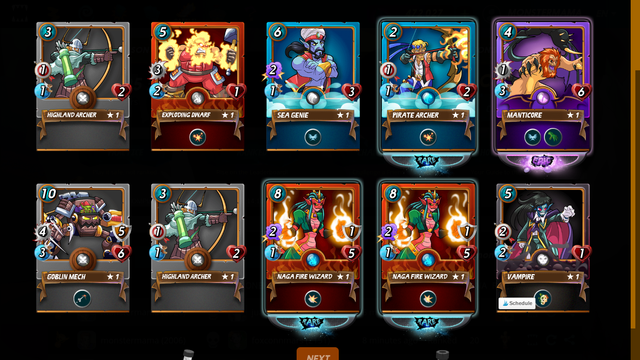 Thank you for reading about my Splinterlands journey.
Did my post make you want to start playing magic monster games for trickle income? Join here I DO get a small referral fee if you sign up through my link.