A gray apocalypse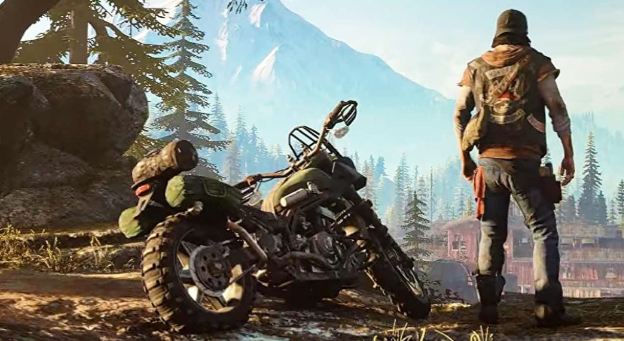 Ays Gone was first shown to the world in the past E3 2016 in a gameplay that especially surprised by the amount of creatures that he managed to knead on screen. Although he showed a start of weight, he had the bad luck of "being born" in a conference where other titles such as The Last of Us Part II or God of War stole all the prominence. The title of Bend Studio continued to be forged year after year since then, and the tests we were doing during that time were always from less to more, supporting the effort that was being put into its development. Has this been enough? I invite you, then, to continue reading to discover more of this exclusive PlayStation 4 title.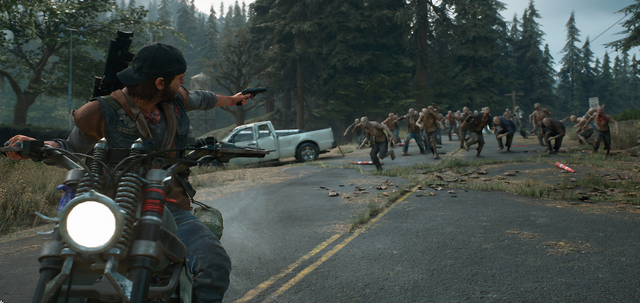 source
"The world has fallen, the plot ... also"
Days Gone's story works from less to more. We enter the world and move forward so that we are getting to know aspects of our past through flashbacks while trying to survive and adapt to a difficult present. The game presents us with an apocalyptic Oregon where, as often happens in these themes, humans themselves end up being a greater danger than those infected, zombies or freakers, in this case. In this regard, the argument is too inconsistent and too clichés and, possibly, the biggest problem may be the little empathy generated by Deacon, the protagonist, which is where we find one of the most negative points of the work.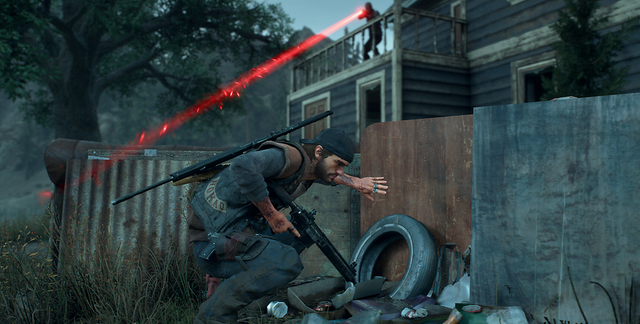 source
Aloy, Kratos, Nathan Drake, Joel, Ellie and a lot of representative characters are what define the great PlayStation franchises; Unfortunately, Deacon will not be in the Olympus of great characters that have passed through the platform. He is an avatar that is too flat, too inconsistent and too "hurt" with a past that prevents him from feeling linked to his story when playing. The lack of charisma of the character is excessively large for a blockbuster like this. A hard biker, with little personality and without showing an iota of feelings on many occasions, does not leave room for a climate that allows the player to feel part of the world that he enjoys at the controls. And, eye, other characters also do not connect us to them for their eloquence or for showing great feelings such as Kratos, but they solve it with a sweeping personality or with many other resources. In this case, there is no element that can save Deacon from being an unforgettable character.


source
"The real protagonist of the game"
The motorcycle is the main or almost more protagonist than Deacon, and this has both positive aspects and others that not so much. Starting with the positives, the study should be congratulated for having known how to introduce an element that, throughout the game, we must protect, care for, improve and feed. The motorcycle is a key element to move around Oregon, first because the size of the map is extensive and the character, as playable, as it should be, gets tired when he runs, and the displacement between point A and B would be tedious without this transport. But, second and most important, because without it it would be impossible to escape certain hordes of enemies or solve some situations.
source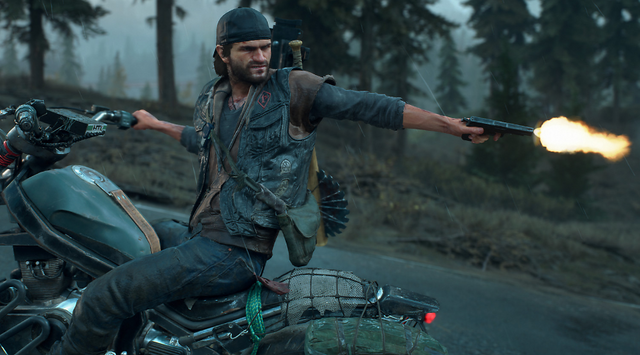 In this sense, they have also fed a strong RPG component around the vehicle. As I said before, you have to protect the motorcycle, since it is damaged and degraded by blows or even by the enemies themselves. The motorcycle has two indicators, one of gasoline and another of mechanics. Without gasoline it doesn't work and without mechanics either, reducing its performance as it gets damaged. To solve the lack of gasoline, we must refuel, which has its grace but ends up being especially heavy on some occasions. However, it is almost the only survival factor in the game, as far as we understand it, we justify it and value it positively. At the mechanics level, we must also make a good set-up and look for materials that allow us to fix the damage that is caused in it. As you can see, keeping the motorcycle running involves a job that is also vital and necessary. To this we must add that we can improve the same in the different camps of the title, having improvements available to buy while improving the reputation with the different factions, something that we will detail a little later. In conclusion, the bike evolves with us, with the game and with the course of the action while forcing us not to forget it. It may be that everything that surrounds the motorcycle is a very important aspect in the game itself and one of the most positive aspects in the whole work together with the setting.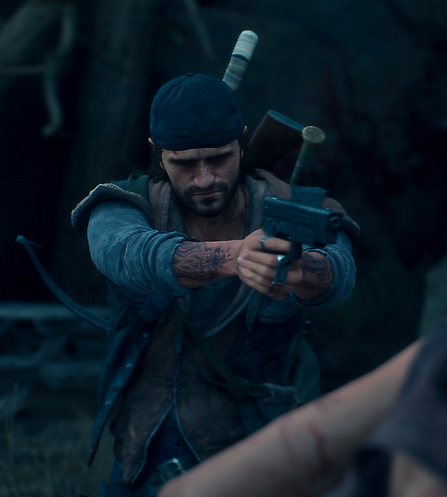 Very disparate graphics and performance
As for graphics, we come across the same wall as in other aspects of the video game. Some parts look great and others incomprehensibly do so well below average quality. This supports our arguments: this title lacks development, and who knows if, with more time, the result could have been completely different from what we are telling you today.
Even so, the graphic quality, at its best, is exceptional in terms of landscapes and drawing distance, and also dazzles us in the day / night cycles and even more in the random climatic changes and how it has worked in the rain and in the snow. But, on the other hand, we see textures that are abandoned, very poorly defined elements and perhaps we need more expression in the bodies and in the characters. Some failures that would not be there if the team in charge had had extra time to solve all this.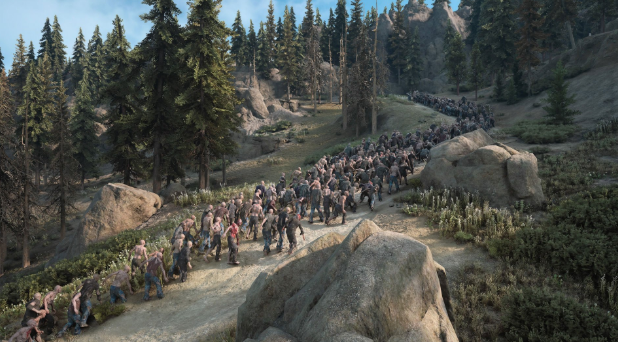 source
In addition, despite the 1.03 patch, the game is full of mistakes and bugs that, although many do not hinder, they do get you out of the great weather and atmosphere that the title offers us. The performance that we have experienced offers serious problems of falling frames, especially in the standard console model, without PlayStation 4 Pro being free of "scratches" at various and varied times; fruit, possibly, of that lack of time.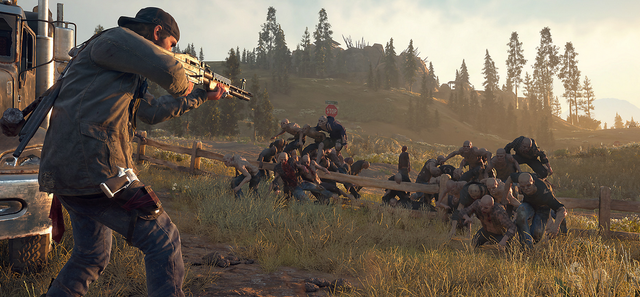 source
However, the final result ends up offering a work that in terms of setting touches the outstanding one, which allows it to be enjoyed without many problems and that offers us a great amount of content and hours of duration. It could be better, but we must not forget that it is a project that almost any player can enjoy and that has worked hard to offer very interesting aspects such as everything related to RPG elements, a fact that will increase its appeal to a wider audience.
It will not be a remembered, award-winning game, nor will it go down in the history of video games, but it will be a title that despite its mistakes and problems, has aspects that invite to be explored.