Minecraft Eventankündigung - Steem Battle Royale / Minecraft event announcement - Steem Battle Royale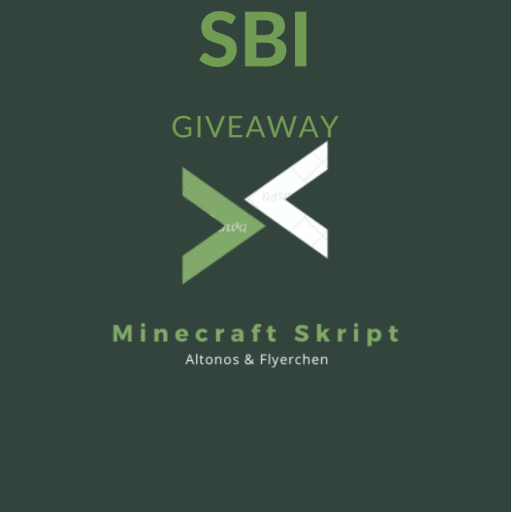 Zusammen mit @immanuel94 und @skyroad veranstalten wir Event. Hierfür dürfen wir den Server von @immanuel94 verwenden, vielen Dank an dieser Stelle.
Wie trete ich bei ?
Das Event findet auf dem @skyroad Minecraftserver statt.
Die Schritte zur Teilnahme:
es wird Minecraft Java Edition in Version 1.15.2 benötigt
Minecraft starten und und dem Multiplayer-Server join.skyroad.me beitreten
mit /mg dem Event beitreten
Das Event startet am 14.03.2020 um 18 Uhr in der Zeitzone UTC +1
Steem Battle Royale
Bei diesem Event wird Battle Royale in der Minecraftwelt gespielt.
Es wird meherere Runden geben und je Runde verfügt man über ein Leben.
Zu Beginn einer Runde wird es eine kleine Zeitspanne geben, in der man nicht angegriffen werden kann. Diese Zeit sollte zum Farmen genutzt werden, damit man gute Waffen für die kommenden Kämpfe hat.
Um den PvP-Modus spannender zu gestalten wird das combat.sk-Script verwendet mit seinen vielen neuen Möglichkeiten. Da die Verlinkung aller Beiträge zu diesem Script etwas lang wäre verkürzen wir dies mit einem Link in unseren Feed in welchem ihre alle relevanten Posts findet.
Der Preistopf beträgt 50 Steem und wird von @immanuel94 und @altonos gesponsort. Vielen Dank!
Wir wünschen euch viel Spaß bei diesem Event.
---
English Version:
Together with @immanuel94 and @skroad, we have arranged a event. For this event, we can use the server from @immanuel94. Thank you for that.
How can I participate?
The event is going to take place on the @skyroad Minecraft server.
The steps to participate:
The Minecraft Java Edition with the Version 1.15.2 is necessary (default).
Start Minecraft and enter the multiplayer server join.skyroad.me.
Enter the Event using /mg
The Event starts on the 14th March 2020 at 18:00 o'clock in the timezone UTC+1.
Steem Battle Royale
At this Event, Battle Royale will be played in a Minecraft world.
The Event will have multiple rounds and in each round, you have just one life.
There is also a short timespan after the start of each new round in which PvP is disabled. This time should be used to farm blocks so you can make weapons for the upcoming battle.
There is a pricepool filled with 50 Steem sponsored by @immanuel94 and @altonos. Thank you.
We hope you enjoy this event.