steem2wls 2.0 bringing you Referrals, Custom Footers, Memo Notifications and More!
We have some exiting new for you: We have just released steem2wls 2.0 bringing you some exiting new features! Cross-posting your Steem posts to Whaleshares automatically has never been easier!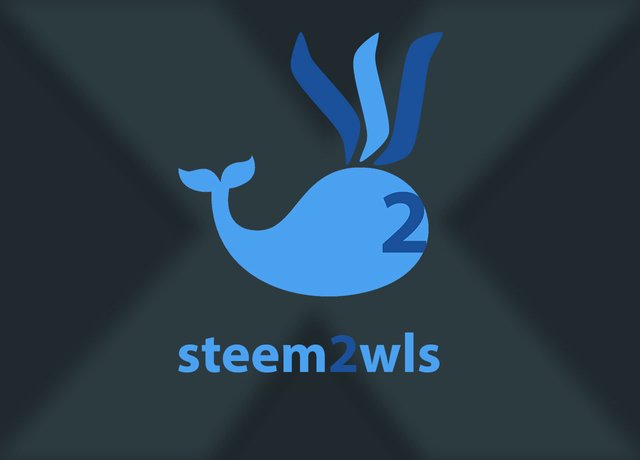 Referrals
Since we launched the Beta of steem2wls back in November, we have been giving every new user 90 free days of steem2wls Premium. Launching steem2wls 2.0 ends the beta and the bonus days for free user have been reduced to 30 days, but at the same time we are introducing referrals that offer you the opportunity to get free Premium days for referring your friends to steem2wls. Your friends profit as well, since when using your referral link, they get 60 instead of 30 Premium days for free when linking their Whaleshares account. For each user you refer, you receive 30 Premium days once they have linked their Whaleshares account. You will also receive 10% of the Premium days that your referred friends buy, e.g. if your friend buys a yearly subscription, you will receive 36.5 Premium days on top. This bonus comes from us, not from your referred friend.
Custom Footers
Until now, the footer "This post was posted from Steem with steem2wls" was added to every post cross-posted to Whaleshares. Premium users can now remove or customise this footer, but we recommend you to leave the link to steem2wls since this contains your referral link!
Memo Notifications
Whether you have bought a Premium subscription, been gifted one or if your Premium subscription has expired, you will now receive a notification in form of a transfer with a memo.
Post Information
You now see the reason why a post has been excluded (e.g. Auto mode and excluded tag) in the "Processed Posts" log, this makes it easier for you to adjust your settings.
Introducing Ads for Free Users
Free users will now have a small ad added to the end of their post. Currently, this advertisement consists of a referral link, e.g. to Binance, Brave Browser, Drugwars or Magic Dice, but we are open to launching custom advertisement campaigns - contact us for details.
For free users, when accessing the settings there are now also small ads in form of referral links. Premium users enjoy the benefit of no ads, neither in posts nor on steem2wls.rocks.
Let us know your Feedback!
Which features would you like to see next? Have you encountered any problems? Please let us know in the comments or on our Discord!
---
---
Resteem this Post for free Premium Days!
To celebrate the launch of steem2wls 2.0, out of all users who resteem this post, 2 will be randomly chosen to receive a free Premium subscription for 30 days.