Hello dear readers!
I learned about this contest thanks to a post by @pennsif, I immediately get my attention, not only for the existing reward, but also for the intention of promoting, helping and raising this platform so important and loved by all of us.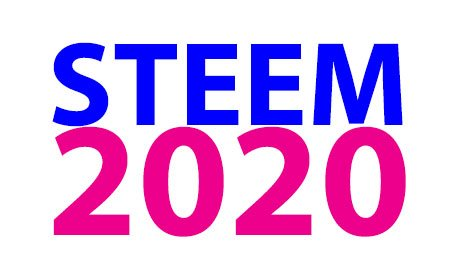 [Source](Courtesy @pennsif)
If you are interested in participating, create your entry and participate by making your contribution, making known the plans and projects you have to help steem development, you just have to access this publication Steem2020 contest update #2 -1500 STEEM prize pool & closing date and begins to be part of this important contest.
My plans for steem 2020
I arrived at this platform in 2018, and I honestly consider that I have received much more than what I have contributed, I think I am indebted to steem, but this contest represents an opportunity to consider what I can do to add much more value to this platform.
I work in full-time steem, my greatest contribution to this platform is the generation of content, I actively belong to project hope an initiative of @crypto.piotr, a project aimed at helping content creators who have growth problems or who are about of abandoning your accounts on steem and stop publishing, I am also a direct administrator of an extension of this project in Venezuela and framed in this project are my 2020 plans for steem, focused on three lines of specific actions PUBLICATION, PROMOTION, SOLIDARITY.
Publication.
Steem is a platform for content creators where the most important asset is publications, the interaction between members of this ecosystem that generate and consume content.
By 2020 I plan to consolidate myself as a writer, substantially improving the quality of my publications, consistency at work and reducing the time between my publications, that is, publishing more frequently.
The main objective of this line of action is to improve the quality of the content on the platform, increase its production so that steem is a more pleasant site for readers looking for good content.
---
Promotion.
One of the objectives of this platform is to significantly increase the number of registered users, who generate content and interact with each other.
Through project hope, we have started in Venezuela to attract potential content creators, in a person-to-person promotion, raising awareness of the benefits of steem, encouraging participation in the platform, in order to make steem an attractive place for investors , this work is documented in this publication: Project Hope, repercussions in venezuela (Education)
In 2020 I plan to increase the number of people incorporated into steem through this program, multiplying the effort through educational talks on cryptocurrencies, blockchain and steem in particular.
---
Solidarity.
For me, solidarity is an essential part of all human beings in any environment where they are, at work, community, school, university etc, it is very difficult for us to see someone's tragedy and remain indifferent to this situation. , we are generally driven to help that person.
In steem it does not have to be different, for this reason, a couple of months ago we started a program aimed at helping people with food needs in Venezuela, this program is framed in the extension of project hope off the platform and seeks show face soProject and platform leadership.
So far we have managed to deliver help to families with limited access to food, families that have experienced solidarity, generosity, understanding that all this is possible thanks to cryptography and this platform in particular.
The beginning of this program can see it is this publication: [UPGRADE] Project Hope, extension and repercussions in Venezuela (Food Donation)
By 2020, I am personally planning to continue with this program, showing steem's solidarity face off the shelf.
Conclusion.
I think that everything we do to help the growth and development of this environment where we all live together, in this platform that we have become our home, where we spend many hours of our time creating, interacting, creating relationships and showing support to others, It becomes a detail that adds to have the platform that we all want in the near future.
Let's join forces and contribute our "grain of sand" to make this place the place where everyone wants to be. Finally, I congratulate @pennsif for this initiative, the sponsors, @theycallmedan, @threespeak, @yabapmatt, @steemmonsters, @starkerz, @yoodoo, @threespeak, @good-karma, @esteemapp, all those who are developing and presenting his plans to make steem the ideal place.
---
PROJECT #HOPE An Initiative to give hope!
@crypto.piotr, @project.hope, @cyberspacegod, @achim03, @lanzjoseg, @fucho80, @neavvy, @juanmolina, @jadams2k18, @machnbirdsparo, @honarparvar, @guruvaj, @alokkumar121, @edgarare1, @flash07, @djennyfloro, @gandhibaba, @reverseacid, @yonnathang, @mariusfebruary.
---
Visit our website