dMania Bot v.3.3 Making everything simple again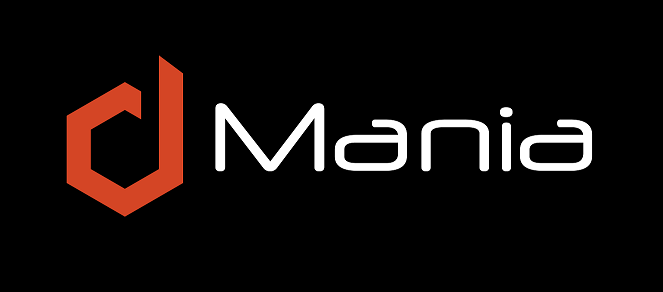 I have realized that the current system for the bot is too complex. The average user shouldn't need to know anything about vote distribution and Gini-Simpson index. Steem is already complex enough and I just made it more complex and less user friendly. That's something I tried to avoid in the past on dMania.
What I want on dMania is that the community rewards themselves and selects the best posts. The problem is that the current curation system on Steem encourages selfish voting. A lot of users only upvote themselves or a few selected users. What any curation system should do is to encourage users to select the best content. Users should only vote on content they like, without any thought on how much they would gain by voting on it. What I tried to do from the beginning is to get dManiacs to spread their votes and discourage selfish voting. I tried to force them to get a better vote distribution with authorized and unauthorized supporters, but I think that was too much black and white thinking. I want that all supporters take part in the curation process.
A new approach
I removed all the stuff about authorized/unauthorized supporters and Gini-Simpson index. The new system ranks posts by supporter votes similar to the old system. What is new is that it checks how you have voted for other users in the past. The more you vote for a single user, the less valuable those votes become.
The following formula is used to rate a post:
Post rating = Steem Power of supporter * Vote strength * Vote distribution factor
The more Steem Power you delegate, the more powerful your votes become. The vote strength can be adjusted by users with more than 500 SP, for other users it is always 100%.
The vote distribution factor is based on the vote distribution of supporters and is a value between 0 and 1. If you haven't voted for a user for some time, it is 1. The more you vote for a single user, the closer this factor goes towards 0 and your votes become less valuable. Users who do a lot of selfvoting or only vote for a few selected users won't have any effect on the selection process for the bot. Their votes will have zero value.
This system encourages fair voting and discourages selfish voting. Any voting groups will also be a lot less effective. I have analyzed the voting distributions of a lot of users to set reasonable limits for voting on a single user. Supporters who vote too much or try to manipulate their vote distribution by unvoting will be excluded from the selection process.
I am not going to share specifics what the limits are for voting. I have shared too many details about the bot in the past. That just helped some users that were trying to exploit or trick the system in some way. All that users have to know is that they should vote fair.
dMania supporters receive 15% of the rewards on dMania and control the upvotes of the dMania bot. The dMania bot uses the collected Steem Power from supporters to upvote posts on dMania. To become a dMania supporter, you have to delegate some Steem Power to dMania. The minimum is only 5 Steem Power. The more Steem Power you delegate, the higher your rewards and the more power you have on dMania. By delegating Steem Power, you are lending your Steem Power to dMania. The Steem Power still belongs to you.
Supporters
There are already over 450 dMania supporters:
@misterdelegation
@snubbermike
@cnts
@datapotomus
@vonabell
@zombee
@picklejar
@inertia
@chef.cook
@neworleans
@mat1973
@kalvas
@dedicatedguy
@vitruvianman
@howtostartablog
@northeast
@omersurer
@lifeaef
... and many more


If you have any questions join our Discord server


Please upvote, post and comment on
dMania
to support this project. Every single upvote counts. You can contact me on Discord if you find any bugs or if you have ideas for new features. Please resteem and upvote this post and tell everyone you know who likes memes about dMania. Follow
@dmania
and
@zombee
to get the latest updates about this project.