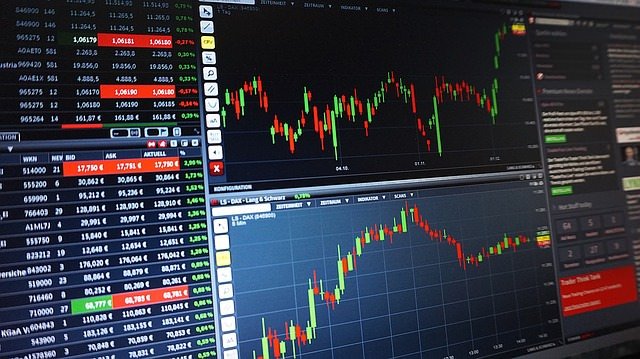 A random semi-related picture, 'cause you gotta have a picture, right?
Pretty much all of my posts are highly technical in nature and are probably only interesting to read for a select few people on the platform. While I think it's important to write about the technical aspects of my projects, I also really want to write some posts that appeal to a wider audience (hopefully).
It's incredibly time consuming to write technical posts but it also helps me improve my work. If something is too hard for me to explain then it probably means I've built it poorly. Often when writing technical posts I end up finding problems with what I've done, or realizing there's a better way to do things, and then I stop writing and go back to coding. Then when that's done I have to go back and re-write the post.
As a result, I have a few additional technical posts that have been in progress for quite some time. One that I'm particularly excited for is how the decentralized match-making system will work for Steem Monsters battles, but I digress...
Anyway, tonight I'm tired, and I can't concentrate on coding or writing posts about coding, so I'm sort of doing my first "free write" with whatever comes to mind.
Prices
---
So what comes to my mind? Steem, of course. More specifically, of late, the price of STEEM. It is either an extremely good time to buy STEEM or an extremely bad time to buy STEEM. I don't know which it is, I'm sorry to say.
So for the moment, I will just HODL what I have and earn what I can. I'm really trying to resist putting in any more USD because I've already put in so much (relative to my overall assets), but with so many exciting things on the horizon I may not be able to hold out much longer.
I did buy a decent chunk of SBD recently. I would never buy SBD when it's significantly over $1, but when it's at or very close to $1 I think it presents a great short-term opportunity.
It's a really weird situation where it's very unlikely to go much below $1 due to the instant arbitrage opportunity via being able to convert it to $1 worth of STEEM, but it is likely to go over $1 if the market goes up.
It really shouldn't go up over $1, but since there's still such a small supply and there's a history of huge pumps to well over $10, people will probably buy it up over $1 again if the market turns bullish.
As a result, it presents an extremely unique opportunity to reap the benefits of a bull run without being exposed to the risk of a continued bear market. As long as the price of STEEM doesn't drop down to around $0.50, at which point you will no longer be able to convert 1 SBD to $1 worth of STEEM, of course.
HF20
---
I should probably also talk about HF20, since that's a hot topic lately. There have been so many other great posts about it though, so I don't think it makes sense for me to re-iterate what has already been said. Also that's more of a serious, heavily researched post topic and as mentioned above I'm not in the mindset for that type of thing tonight.
If you're interested in my thoughts on any specific aspects of the HF, or the whole thing in general, feel free to message me on Discord and I'll be happy to discuss it with you.
What I will say, is that I think the best thing about HF20 is simply that it finally seems to be happening. No platform or technology is perfect, but the best ones are often the ones that can iterate and adapt quickly. One of the biggest knocks against the Steem platform is the lack of any core blockchain updates in what is, in crypto terms, an extremely long time.
Assuming all goes smoothly, we should have a pretty significant core blockchain update in a little over a month, and I think that in itself will provide a big boost of confidence. At least it will for me! I've been here for a year now and everything is pretty much the same as when I made my first post (even the price!).
One other thing that's really important is that this HF is planned to include two contributions from someone outside of SteemIt, Inc. You can read more about the details in @steemitblog's recent post here, but contributing to the core blockchain development is a daunting task, to say the least, so @timcliff deserves some serious credit and support for the work he's done on that.
If you're interested to know what goes into submitting a hard fork change he made a great post about it here: https://steemit.com/steem/@timcliff/steem-blockchain-development-lessons-learned-001
</ramble>
---
Anyway, I think I've rambled long enough here. If you've made it this far, thank you for reading! I'd love to hear your rambling thoughts about my rambling thoughts in the comments!


Banner art by @nateaguila ...except I just added the Steem Monsters logo in the middle :-)