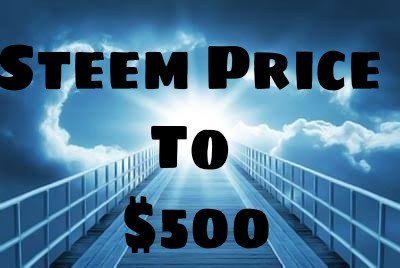 image source
Yesterday, I had a dream that the steem price was $500 😄. I'm sure a lot of steemians might be thinking that it is impossible for steem to reach $500 given that steem is still not a very popular crypto. I think that most of the cryptos doing better than steem right now, is because they are more popular than steem and not really because they are better than steem. So I think that some day steem will become very popular and the price will shoot up to $500 and even beyond.
But for now it is a dream. I know that we humans like to dream dreams that we can say are impossible to happen in real life. I have dreamt dreams that I can say that those dreams where impossible to happen. But then again, I believe that anything is possible because I have seen things that I thought were impossible to happen happened.
So even though this was a dream for me and it might be funny to some people, I really think steem price will be $500 someday soon. Do I have a witness?