Interesting Steem Pump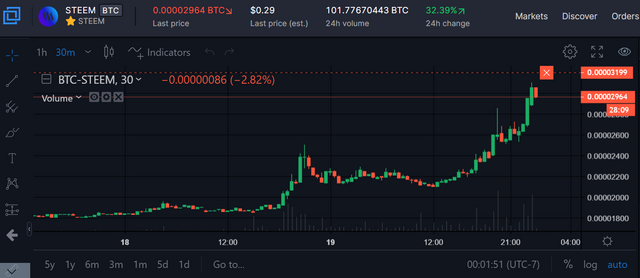 Steem is currently trading at about .29 cents and 3000 satoshis.
It ground through 101 BTC of volume today and looks like it still trying to go up.
I have no idea what is fueling the pump, but it's a pretty decent one.

SBD is also doing well.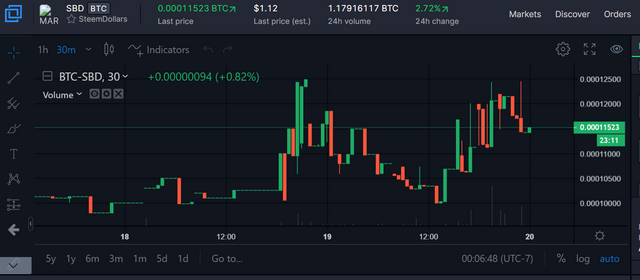 Currently trading at about $1.10 under low volume.
The looming hardfork is about 7 hours away...
I have to admit mixed feelings, I don't want anyone to mess whith anyone's stake, but on the other hand. I can't wait until they are gone.