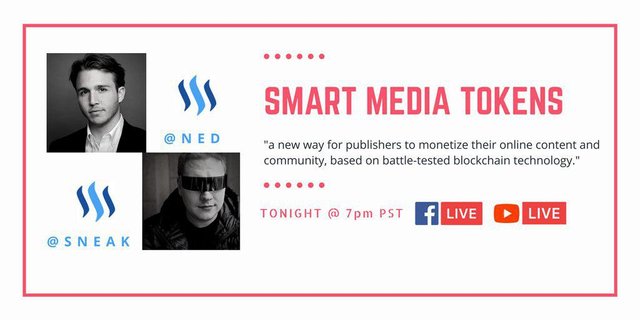 Steemit Founder and CEO Ned Scott (@ned) discussing the vision of Steemit and their latest announcement, Smart Media Tokens "a new way for publishers to monetize their online content and community, based on battle-tested blockchain technology."
@ned discussing Smart Media Tokens "a new way 4 publishers 2 monetize their online content & community, based on #steemit blockchain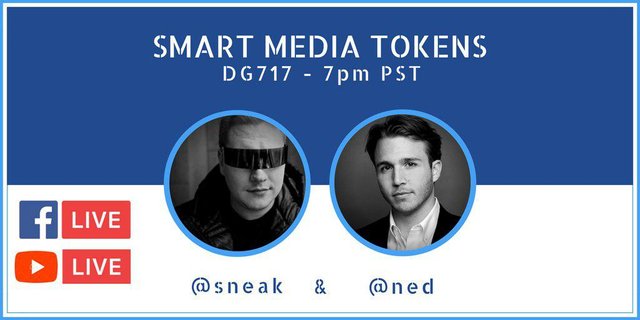 Smart Media Tokens (SMT) give "anyone the power to launch and sell Proof-of-Brain tokens, which are tokens distributed by "upvote" and "like"-based algorithms".
For more detailed information, visit the SMT whitepaper.
Credit of images and live feed recording to @cybercodetwins