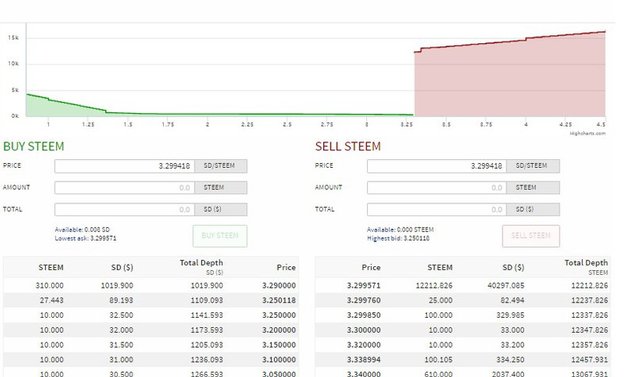 All hello! At trade at the internal exchange I have faced such problem: I offer the application for sale of Steem at the price below than in a glass. After me at this price ктото exposes to a tutzha a large number of lots. And at purchase of Steem, his lots are bought.
I ask for help in the solution of a problem!!!
It turns out that I having offered the first this price I can't sell 10 lots when someone on a boat constantly updating the application sells 1000 lots.
Неверная работа очериди заявок на бирже Steem
Всем здравствуйте ! При торговли на внутренней бирже столкнулся с такой проблемой : Выставляю заявку на продажу Steem по цене ниже чем в стакане . После меня тутже по этой цене ктото выстовляет большое количество лотов . И при покупки Steem , покупаются его лоты.
Получается что я предложив первый эту цену не могу продать свои 10 лотов когда кто-то на боте постоянно обновляя заявку продает по 1000 лотов.