I would like to share with you my Eobot strategy to increase your Steem Power. I've been using this strategy for a few weeks and have been slowly growing my Steem.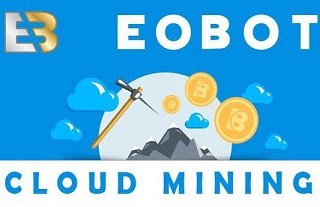 Eobot is a Cloud Mining platform which you can mine cryptocurrencies. They have most of the major coins including Bitcoin and Steem.
Normally you would need invest some money to increase your mining power (GHS) to mine those coins. But you can start slowly for free by building your mining power with the daily free faucet. However it is important to make sure you select GHS before you use the faucet as that is where it will send the bonus. You can change the mining back to Steem after you collect your bonus mining power.
To increase your mining power more rapidly you can send coins you have collected from other free faucet sites, such as Coinpot. See my Coinpot strategy for more information.
As part of my strategy i transfer Dogecoin to Eobot to exchange for GHS to increase the rate that I mine Steem. When Steem reaches the withdraw limit of 10 Steem i can transfer it to Steemit to boost my Steem Power.
As fellow Steemians any increase to Steem Power is a good thing so i recommend you give Eobot a try.