The significant drop in the value of Steem that has been seen over the last few months can be somewhat attributed to the drop in the value of cryptocurrencies in general over the period, but there is another important factor involved here too. Steem is a utility token, not just a method of value exchange and the factors involved with the social networking aspect of Steem directly influence the interest investors have in buying and holding Steem...
As you can see, the price of Steem has dropped from around $7USD to around $1USD in 9 months: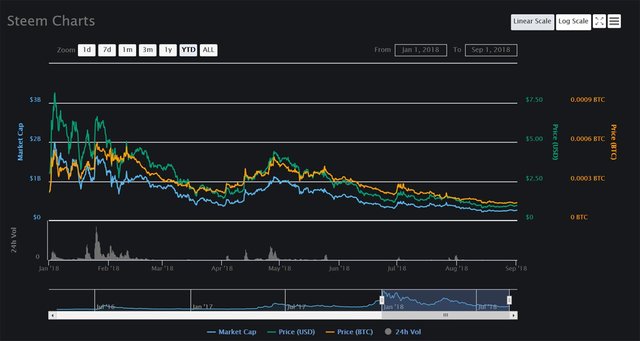 While Bitcoin has dropped following a similar pattern over the same time period, it has retained its value far better than steem, only dropping down roughly 50% over the same time period: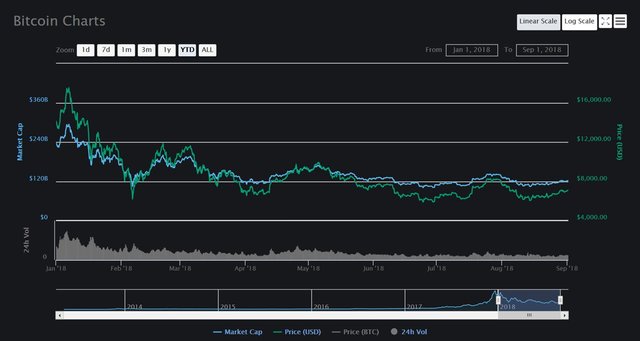 Why has Steem dropped so much more than Bitcoin?
---
While this is not a simple question to answer, due to the many factors involved. It is likely that a large part of this is due to the reality that:
a) The design of Steem guarantees that a significant percentage of the money used to buy into it as a token will gradually seep away into the hands of both the posters on the Steem blockchain and also the Witnesses that run the blockchain - resulting in a gradual drop in value without continued investment.
b) In order to sustain this model, ever more investment needs to come into the system from users who gain value from the blockchain and who therefore are happy to pay into it and for some of their investment to go to others.
In the last year we have seen very little obvious changes and improvements to Steemit.com and while we now have a date for SMTs and other key changes to be launched (early 2019), this needs to materialise before investors are likely to get excited about it. The difficulties that new Steem users often have in both understanding the system and in attracting a level of post reward payout that they consider reflective of their efforts, compounds the issue and is part of why user retention levels on Steem are so low.
Without a sustained growth in user activity, we will not see the type of sustained ignition that investors are looking for.
Many have posted already on the topic of 'whales' using the reward pool as nothing more than a machine to generate profits for themselves, with no consideration for how this may influence the growth of the network and its Public image. I think we are now seeing, partially, the result that is inevitable when those with the most power in a system do not recognise important details of the system and what growth factors are needed. The situation is not unlike a gardener failing to understand that it is not enough to just pile in fertilisers and then try to take as much food as possible from the soil - he/she also needs to nurture and work with the whole eco system around if optimal outcomes are desired. There is a chance that the planned 'Community' features for Steem will make the issue of 'whale exploitation' a bit less significant, we shall see!
Positive Changes From Those with Vision
---
Despite the somewhat bleak current state of the network in terms of token value, there are promising signs coming from many directions. Now that Steem is over 2 years old we are starting to see some apps, schemes and businesses springing up that really demonstrate some of the strengths of the Steem blockchain, beyond a simple method of blogging and getting paid. For example, here are some of the projects that I am excited about currently and that I recommend keeping an eye on and supporting:
All of these projects creatively add value to Steem in novel ways that, when combined with planned changes to Steem itself, in the form of the new Community features and Smart Media Tokens - mean that there is a very real chance that Steem will truly be launched into a new level of success soon - maybe in the next 6 months.
I don't make predictions for crypto prices as there are so many potential variables involved that to do so is a waste of breath in many cases, but I remain confident that the moves being made now will pay off soon - as always with Steem though, the real level of success depends on all of us and the decisions we are making on a daily basis!
Wishing you well,
Ura Soul
---
Vote @ura-soul for Steem Witness!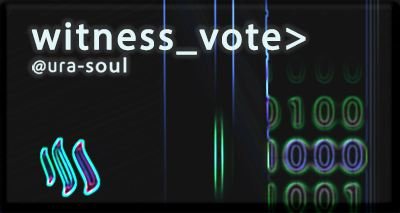 View My Witness Application Here

(Witnesses are the computer servers that run the Steem Blockchain.
Without witnesses there is no Steem, Steemit, DTube, Utopian or
Busy... You can really help Steem by making your 30 witness votes count!)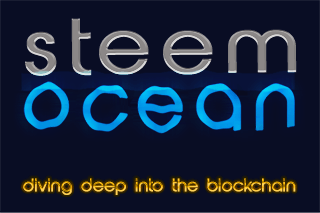 Find out your voter rank position at steemocean.com!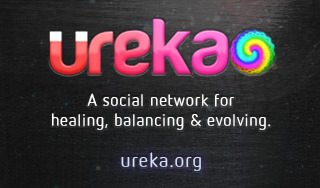 I run a social network too!