I have Changed My Witness Votes to Reinstate Community Top 20 Witnesses
Following the recent events on the STEEM blockchain I have now updated most of my witness votes to support the previous Top 20 witnesses who were in place prior to the TRON takeover. I have done this to try to help the community to regain control of the STEEM blockchain. Recent tweets by Huobi and Binance confirm that they have removed their dodgy votes for the TRON witnesses and so there is a decent chance of the community succeeding in removing the TRON witnesses (with the stake level that is currently voting for them). Should we succeed and should things return to some sense of balance in the near future, I will reset my witness votes to point to the Witnesses outside of the (old) top 20 who I choose to support.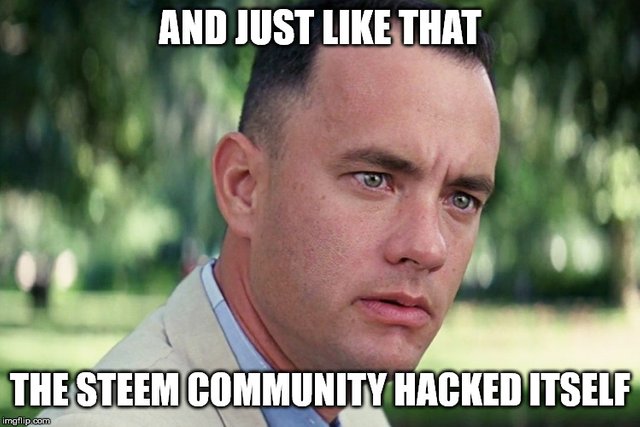 There has been quite a bit of press coverage of this issue and I haven't yet seen any press that backed Justin Sun's false claims that 'hackers' had 'stolen' his tokens and 'threatened' the blockchain. He really is looking extremely foolish at this point and I really have to wonder at the origin of the money he has been entrusted with.
May the sourcecode be with you!
Wishing you well,
Ura Soul
---
---
---
---
Proud member of @tribesteemup.