---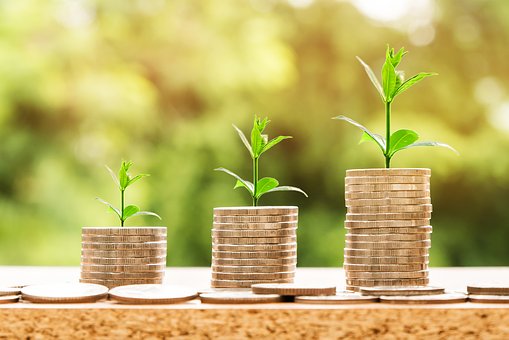 ---
What UpV4Life is all about
UpV4Life stands for upvotes for life !
Yes, you are right !
You once send us $ 1 SBD and you receive a lifetime spot on our curation list !
We will power up our SteemPower at least 70 % of any deposit, registration fee, donation, curation reward !
Right now we have 6 members and already aprox 144 SP !!!
Once our list is completed we will have at least 15 000 SP so one vote at 100 % Voting Weight will be aprox $ 1.30 !
To keep our Voting Power remaining at high level high we only will deliver 2 % votes then, worth aprox $ 0.03 !
As we keep on reinvesting curation rewards our account will get stronger every day.
Bear in mind all calculations right now are based on current entrance fee for the first 10 members of $ 1 SBD.
As our account is growing the entrance fee will also grow - maybe spots 10 -20 on our list have already $ 2 SBD as an entrance fee !
We are looking for authors with unique content !
The first 10 places on our curationlist will be given to the first 10 candidates posting a link to comment section.
After that you will receive a $ 0.001 transfer if you are accepted !
If you are accepted please send in $ 1 SBD creation fee to @upv4life !
We will put you on our curation list, that means you will receive lifelong upvotes from our account !
Give it a try and watch our and your account grow !
We started our account and powered it up - right now we have aprox 33 SP delegation for 90 days.
And remember - we are looking for high quality content and we reserve us the right to decline entrance requests if there are spammy accounts.
As well as we reserve us the right to kick your account off our list if we find fraudulent content or your account is flagged by the community.
But don't worry about that too much right now.
To be kicked off the list there must be some hard transgressions like reward farming etc.
Our main aim is to attract Newbies and people with low SP to boost there post and to bring it to broader audience as it could be quiet hard for newbies starting of in Steemit.com without any supporters as well as for longtimers producing high quality content but still not gaining the audience they deserve.
The memberlist will be published regulary to give you some promotion on your account on top. If you don't want your account to take part in this public promotion you can tell us and we will conceal your account's name !
Also it is our aim to attract some whales, dolphins or minnows who would like to give back something to the community by donating Steem or SBD or delegating SP to our account.
You can tell what you think of that idea in comment section and don't forget to follow to be up to date regarding our work !
Thanks for your support !
Right now we do not welcome NsfW content on our list. Maybe we will start a seperate list for NsfW later but you can be sure the current list will be kept "clean" regarding NsfW.
= = = = =
How to partake ?
1. Leave a comment so that we can approve your blog
2. After we found your blog worthy we will reply on your comment and send you $ 0.001 SBD as reminder that your account has been accepted and you should send us entrance/registration/sign-up fee (or whatever - everything the same - it only will cost you $ 1 SBD to have your spot on our lifetime curation list !)
3. We will power up your deposit and put you on our list - that's all !
= = = = =
In order to grow our account faster you are free to resteem, tell your friends, create posts about this new service etc
Right now entrance fee is $ 1 SBD for lifetime membership but this fee may rise for new sign ups later on as our account is stronger in SP ;)
You got it ? Or still any questions ?
Feel free to ask... You are welcome !
Donations and delegations are welcome everytime !
If you wish we also will mention you as maecenas ;)
---