The #1 STEEM Faucet Just Got STEEMier!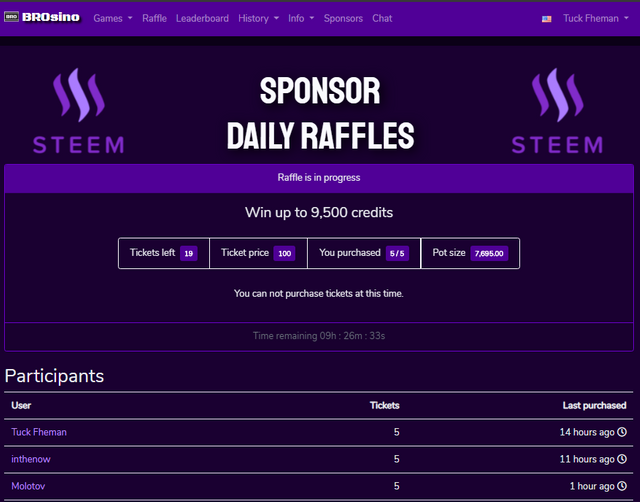 STEEM Raffle
Today The BROsino introduced new Daily Raffles where you can win STEEM! It's currently in testing and you can help out by buying a few Tickets with your Credits on The BROsino and within a few days it should be ready to increase the payouts to 50,000 Credits (5 STEEM) per day!
Sponsor a Raffle
Help support the #1 STEEM Faucet by Sponsoring a Raffle for a week or longer. Faucets help not only with a cryptocurrencies distribution but it's the best way to introduce new users to a platform, because everyone loves FREE CRYPTO!
Sponsors get their Name/Advertisement at the top of the Raffle system as well as an advertisement on CryptoBrosef and the upcoming BROpoker site as well as a spot on the Sponsors page and mentions in The BROsino's blog posts!
Help Steem Grow
So what are you waiting for? Help Steem grow today!
Contact @ats-david for details in the BROsino Chat.