Another day voting!!!
STEEM is already at the third position!!! 2277 votes!!!
Let's do it guys! VOTING CLOSES OCTOBER 20th, 11:59 PM PST
You can vote every day!!!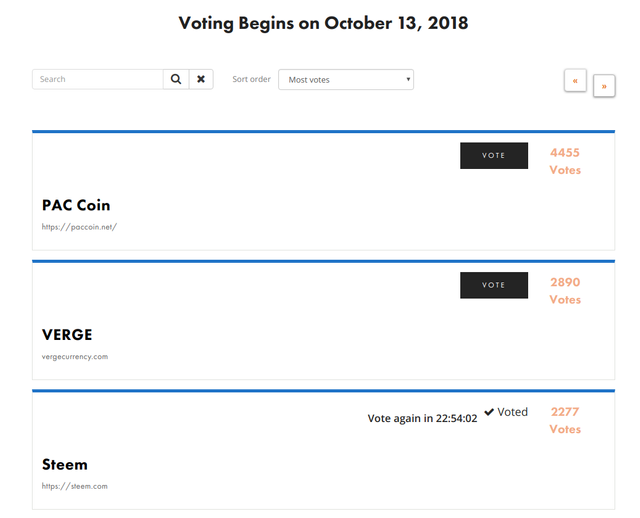 ---
Any project that helps STEEM to gain visibility deserves to be supported by all of us.
@oracle-d has created a call in order to ask you for voting steem to be listed at NETCOINs.
Anyone having an e-mail address can participate and, additionally, get well rewarded by @oracle-d for doing so.
Go, read this post and follow the instructions written there!
I assure you that the process will not take you more than 2 minutes. Easy, fast and for good purpose.
Steem on!!