@tipU Update: getting ready for Tron payouts :)
Hi guys, good news! The work on Tron payouts to investors is going well and within few days first Tron tranfers should be sent.
---
Website Update
Every investor can already see his/her Tron payout accumulating at https://tipu.online

@tipU will distribute 100% of the Tron rewards to investors (delegators) - no cut taken by the service.
Tron Wallet Addresses
Investors can already provie @tipU with their Tron address in order to receive the Tron payouts.
To do this, simply send 0.001 STEEM to @tipU with your Tron wallet address in memo: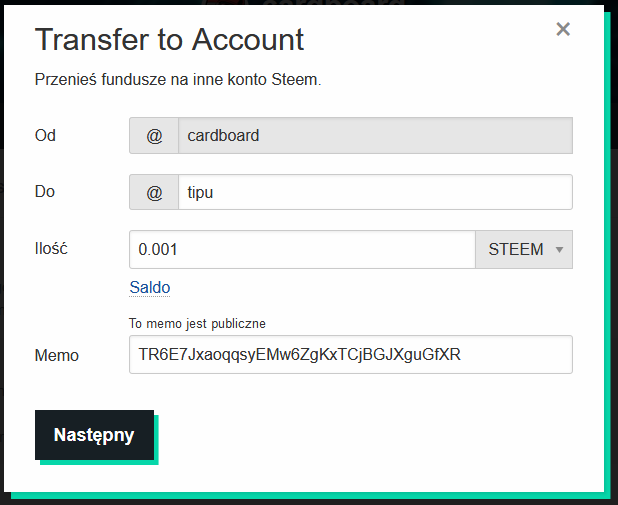 Please note that all @tipU investors, also those who have not yet provided the Tron wallet address, are already earning the Tron profit. The wallet address will be needed to receive the actual Tron transfer.
Bandwith
Currently it seems that the biggest obstacle will be the Bandwith - cost of the Tron transfer (as transfers on Tron are not free). I will need to build some logic that will decide when to make the actual transfer so that @tipU will not run out of the bandwith. Currently I'm adding more Tron to staking to increase the max bandwith, which will allow to make more Tron transfers daily.
Will keep you updated, see you next time!