I have found Twitter is the most efficient social media platform when it comes to onboarding new users into cryptocurrency.
YouTube on boards the most users overall, but not everyone can become a highly subscribed video creator. On Twitter, anyone can help, regardless of your creation skills.
Examples: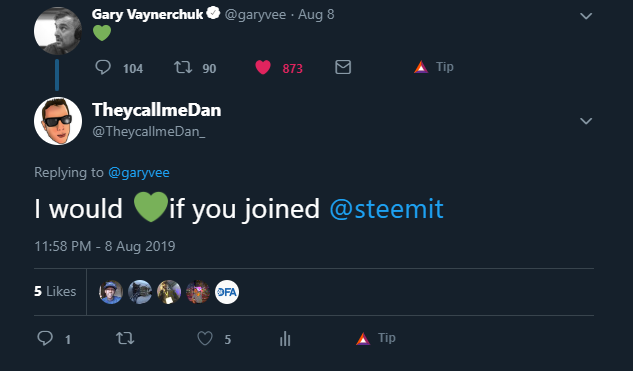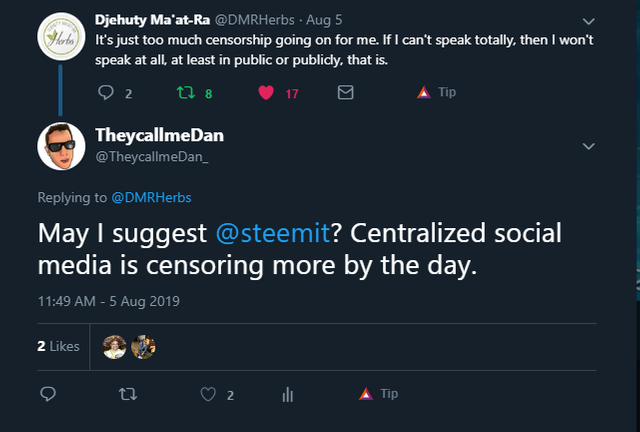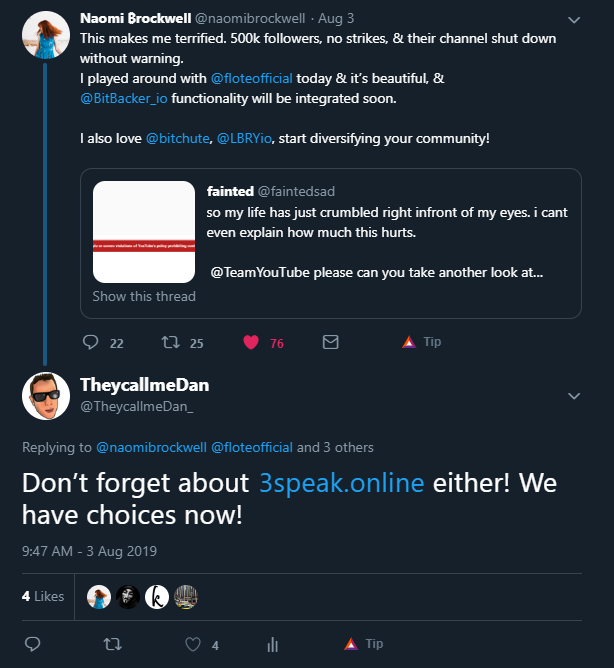 I want this to be a weekly event — post proof of work below by leaving a comment with a photo on your Twitter hustle.
I have zero tolerance for spam. Make meaningful, intelligent comments that are related to the tweet. Just look through Twitter, and anytime you see that Steem or a project already built on Steem could benefit someone, just let them know about it.
For instance. A content creator on Facebook/YouTube or any of the others gets their account suspended, kindly suggest Steemit or Steempeak or 3Speak or any of the rest of the apps/dapps on Steem.
Like here I suggested Steem Monsters to hardcore card collector Gary Vee.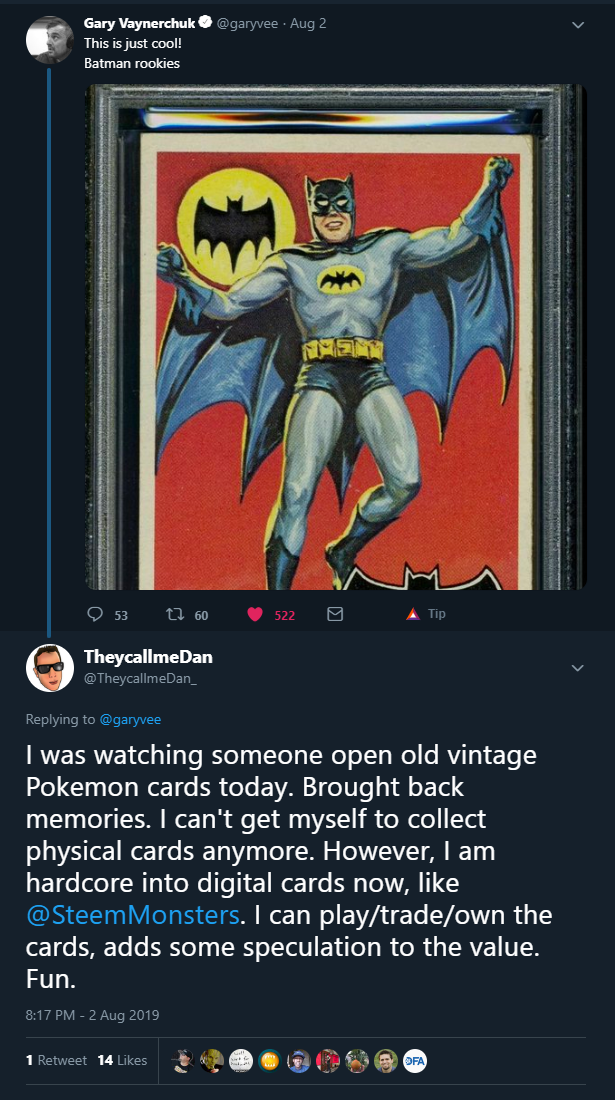 If you can add one or two tweets a week, earn your weekly bounty here, I think we can start to get people noticing Steem more. But it will take a community effort to push.
The easiest place to start is to search terms like "social media" or even "social media ban," "crypto social media," "Steem," etc.in the search box at the top of Twitter.

There isn't much to it; sometimes you will swing and miss, sometimes you'll hit one out of the park. It is about consistency and spreading awareness. Steem isn't something you need to "shill" - Steem is something that can legitimately help and add value for many people out there.
Post your Twitter proof of work in the comments below, and I'll hit it with an upvote. The more work you put in the bigger upvote you will receive. Cheers!