Promoting Steem to the Asian Markets - Could Steem-Pop be a thing?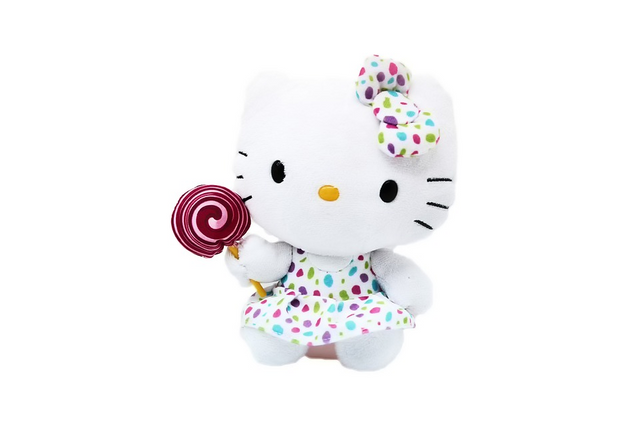 Today I was discussing with a few stakeholders and witnesses about listing Steem on some exchanges, these are some of the motivations that I laid out as to why it is important to get Steem widely listed:
Paycent.com - STEEM > Debit card - making it easy for the masses to use Steem and makes for easier onboarding
Exodus.io - Advertising, more touch-points where STEEM is visible, reputation by brand association and gateway to Trezor hardware wallet integration.
Other Exchanges - Although STEEM is listed on big-name exchanges it doesn't hurt to have backups, extra touch-points for advertising, but mostly to prepare for SMT's, an SMT likely can't afford to list on Bittrex or Binance even if Steem is integrated, listing Steem on cheaper exchanges like Daybit, Gdax, Sistemkoin etc give SMT's affordable options.
One of the big hurdles I am facing is that Steem exchange nodes are complicated for exchanges to set up and likely still require too much server resources since MIRA is not yet recommended for exchanges, the documentation likely needs to be improved. An exchange-node-in-a-box would be awesome, tagging @someguy123 :)
Regarding Exodus, I am in touch with their COO via email, who is very enthusiastic about listing Steem but can only do so if Steem is listed with their exchange partners Changelly, Shapeshift or Coinswitch and was given their contact details to open up dialogue. The problem is that most require 20K listing/liquidity fees and the SPS can't fund that yet, nor do I think such funding would be approved. There is a light at the end of the tunnel though, provided by @acidyo, the MVP of the day as far as I am concerned, his suggestion was to approach @blocktrades about them becoming Exodus integration partners, Dan Notestein was fairly interested in the idea and will be in touch with me in a week or so when he is less busy, for an introduction to the Exodus COO via email. (I am awarding @acidyo 30% beneficiary on this post for his suggestion)
@scipio was another valuable person today, he offered support for the Exodus listing and brought it to our attention that STEEM is currently listed with a EUR pair on https://bitvavo.com/ (@bitvavo on Steem), I looked on https://coinmarketcap.com/currencies/steem/#markets and noticed that it does not show there yet, likely because Bitvavo is not yet showing data on CMC. But this led me to an interesting discovery.
55% of our 24-hour volume is from Korea on the KRW pair!!

@scipio will also be getting 30% beneficiary rewards from this post for helping with this discovery.
Embracing K-Pop and Asian Pop-Culture on Steem
So, how's this for an idea. We can already see that the Asian cultures have an affinity for Steem, very likely aided by the fact that they can digest Korean content on Steem on Tribes frontends like https://www.steemcoinpan.com/, so I say we need more of these Tribes UI's. What about one called KPOP or one dedicated to Hello Kitty or Kawaii (cute) culture?
Psy is Korean and was a huge hit worldwide with his song Gungnam Style and is now a well-known household name even in the West, there are likely many more Asian-pop culture influencers and artists that are recognised in the West, for example, my daughter listens to BTS and which is a big hit with the juniours in her school. Maybe the key to Steem penetrating the Western markets is to first enter via the East?
I offer this as an idea for anyone out there who speaks an Asian language and could drive such a movement, don't forget the Japanese culture as well, at some point a fair percentage of traffic to Steemit.com was from Japan.
Listing on Asian Exchanges
Listing on Asian exchanges is key to making Steem more accessible to their population, I'm going to look into Daybit and also would love to see Steem listed on Kraken, I however, battled to get a contact to engage with to discuss listing Steem on Kraken. I would be very grateful if anyone could provide me a way to contact someone directly at Kraken.
Tl:Dr
Ok so if you didn't read the above or just skimmed it, the key takeaways are:
1- List Steem in smaller exchanges so SMT's can have cheaper alternatives to list their coins on and be able to list on CMC (which requires 2 x exchange listings)
2- Promote Steem to the Asian market with targetted Tribes communities for various aspects of their Pop-Culture
3- List Steem on Asian exchanges to make Steem more accessible to the Asian population.
4- If you have direct contacts at Asian exchanges please forward me their details, especially Kraken, also Bithumb's Steem wallet is current disabled so if anyone has contacts there it would be appreciated.
5- @scipio and @acidyo are each 30% beneficiaries to this post for their discussion contribution that led to the ideas laid out above.
Cheers for now,
Ricardo Ferreira
@thecryprodrive
BuildTeam CEO
Steem Consensus Witness
---
If you like what I do, vote for @thecryptodrive witness with this vote link: https://steemit.com/~witnesses
Or use the quick SteemConnect link: https://app.steemconnect.com/sign/account-witness-vote?witness=thecryptodrive&approve=1

~
---
Post Promotion Disclaimer: I have not promoted this post, I am interested to see what organic curation it will receive or if it will go completely unnoticed, at which point I may promote after 3 days.