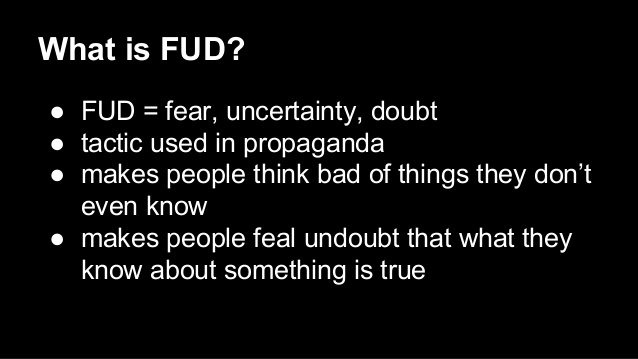 google images
There is a lot of FUD in the crypto world. We see it each day with stories about something in this industry that is going wrong. The MSM likes to serve it up with a backhoe to make sure nobody forgets how "dangerous" and "worthless" cryptocurrency is.
Sadly, we see a lot of that mindset on STEEM. Many believe that STEEM, since it is not a perfect system, is going to collapse. We all know the challenges with Steemit, which people use to justify the negativity. Add in a bit of terrible price action over the past two months and there is a recipe for full blown FUD.
Fortunately, those who buy into this stuff have little idea of what is going on.
I posted yesterday about this sign up process being reworked so that it will speed things up. This is something that we should see improve in the next 2-4 weeks.
During the same interview, there was also some tidbits that came out about Smart Media Tokens (SMTs).
If you are not familiar with this technology, it is a good idea to do some research. The SMT protocol is a software enhancement to STEEM that allows anyone to run some basic wallet software and create a token of their own.
In other words, any content creator is able to come to the STEEM blockchain and develop a token personal to that particular website.
What makes this unique, according to @ned, is the nuances of the Token Creation.
-Out of the box ICO based around content creation and a reward system.
-Low barrier to entry for fundraising
-Reward sharing across community organizers, content creators, commentors, and publishers.
-Proof of Brain concept
All this is makes the Smart Media Token package unique. These four nuances are not found anywhere. No other blockchain has it.
What is most beneficial is the concept is already proven to work. It solves real world problems and STEEM is the example of that. Each day, people log onto the applications on this blockchain and post content. At the same time, they upvote and comment. All rewards are distributed to the different parties involved according to the parameters established by the application.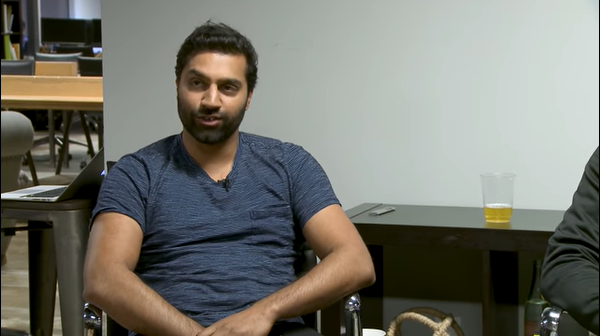 @pkattera made a very interesting observation.
He stated that SMTs are the first system where the incentives of the publishers and the community are aligned. That really sums up what the potential is with SMTs. Instead of being in an adversarial relationship, where the publisher are trying to get the users to buy something, now both are incentivized through the tokens.
What is really exciting is this quote located at 13:57 of the video....
"We're seeing some really big publishers come through who are interesting in our Smart Media Tokens and the reason..and some of these are quite big household names..you know, our jaws dropped to be honest with you."
Some of these are quite big household names....
I don't know about you but news like this, to me, doesn't exactly suck.
Perhaps STEEM will not be flying under the radar for too much longer. The market might not be aware of it but some big players in the publishing world obviously do.
That is why following speculation and buying into the FUD of the market is not a sound practice. Watch what is taking place on the blockchain. There is real the future is being created.
To view full video.......
If you found this article informative, please give it an upvote and a resteem.
---
To receive the free basic income tokens you are entitled to and help end world wide poverty, please click the following:
Click For Manna Coins
In full disclosure this is a referral link